After collecting entries from your users, it is time to look into the results, filter them, analyze them, or export them.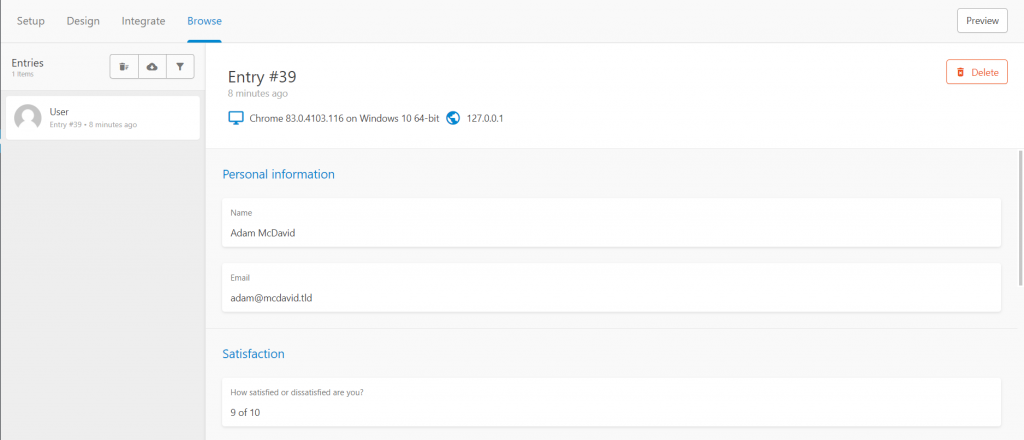 Browsing the entries#
When going to your survey in wp-admin, you can browse the entries under the Browse tab. On the left column, you will have the list of entries, clicking them will show more details.
Use the → (right arrow) and ← (left arrow) on your keyboard to navigate between entries
In addition to the answer the user entered, TotalSurvey collects few other data from the users including:
Entries data#
User-agent (browser details)
User IP address
User answers
Filtering entries#
You can filter entries by the date of submitting the entry by using the filter icon and selecting 2 different dates. Filtering by dates is inclusive, meaning the entries submitted on the day on the dates you enter will be included.

---