How to delete or reset entries
---
Sometimes you want to delete a single entry or reset your survey entries so you start fresh collecting entries.
Deleting a single entry#
To delete a single entry, browse to the entry and click the Delete button.


Resetting the survey entries#
To delete all entries of your survey, go to browse tab in your survey and click the reset icon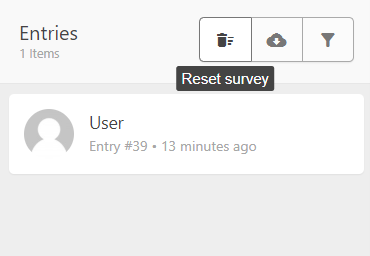 A confirmation prompt will appear, accepting it will lead to deleting all entries.
---