Marketing & Growth Plugins
TotalSuite extends WordPress functionality to help you create growth by offering a wide range of measurement and content generation tools.
Excellent 5/5
based on 101 reviews
Featured in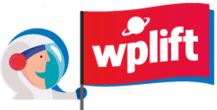 Opinion Measurement
TotalPoll helps you get insights and understand your audience opinions better using polls.
Download TotalPoll
User-Generated Content
TotalContest enables you to produce humanized content that creates an authentic message for your audience.
Submission & voting control
3rd-party services support
Download TotalContest
Valuable & Actionable Insights
TotalSurvey lets you conduct effective surveys that generate valuable and actionable insights.
Download TotalSurvey
Satisfaction Measurement
TotalRating helps you collect ratings and reviews that reveal consumer pain points or product efficiency.
Results visibility control
Download TotalRating
Join 13,945+ Happy Customers
Sign up for free and start downloading our products today!
Do you have a question? Let's chat!
Very satisfied with the functionality and the ease of use of the plugin, exactly what we were looking for. And thank you again for the awesome customer service. Definitely highly recommended.
I found TotalSurvey an excellent tool to create surveys.
Been using this over the past 3 months now and not got a bad word to say about them. Makes my life a lot easier now that I can use their plugins. And needless to mention the very nice customer support!
This is a really nice plugin that allows you to create multiple surveys with minimum effort.
Pricing Plans
Start free, upgrade later.
Unlimited site activations
Early access
White-label
More Pricing Options