Get actionable insights,
using effective surveys
TotalSurvey lets you conduct effective surveys that generate valuable and actionable insights.
GDPR
Compliant
CCPA
Compliant
Craft Surveys, Easily
TotalSurvey's editing experience is crafted with simplicity in mind to help get things done on time.
Sections
Sections are a great way to group related questions. You can also use them to setup a skip logic.
Wide range of fields
TotalSurvey offers a rich range of fields to collect different kind of data including text, dropdown, matrix, file and more.
Settings
Control different aspects of your survey via a set of settings like welcome & thank you message, restrictions, results visibility, and more.
Design customization
Customize your survey to match your brand through various design controls.
Integration
Integrate your survey virtually everywhere on your website using shortcode, or even with your app via REST APIs.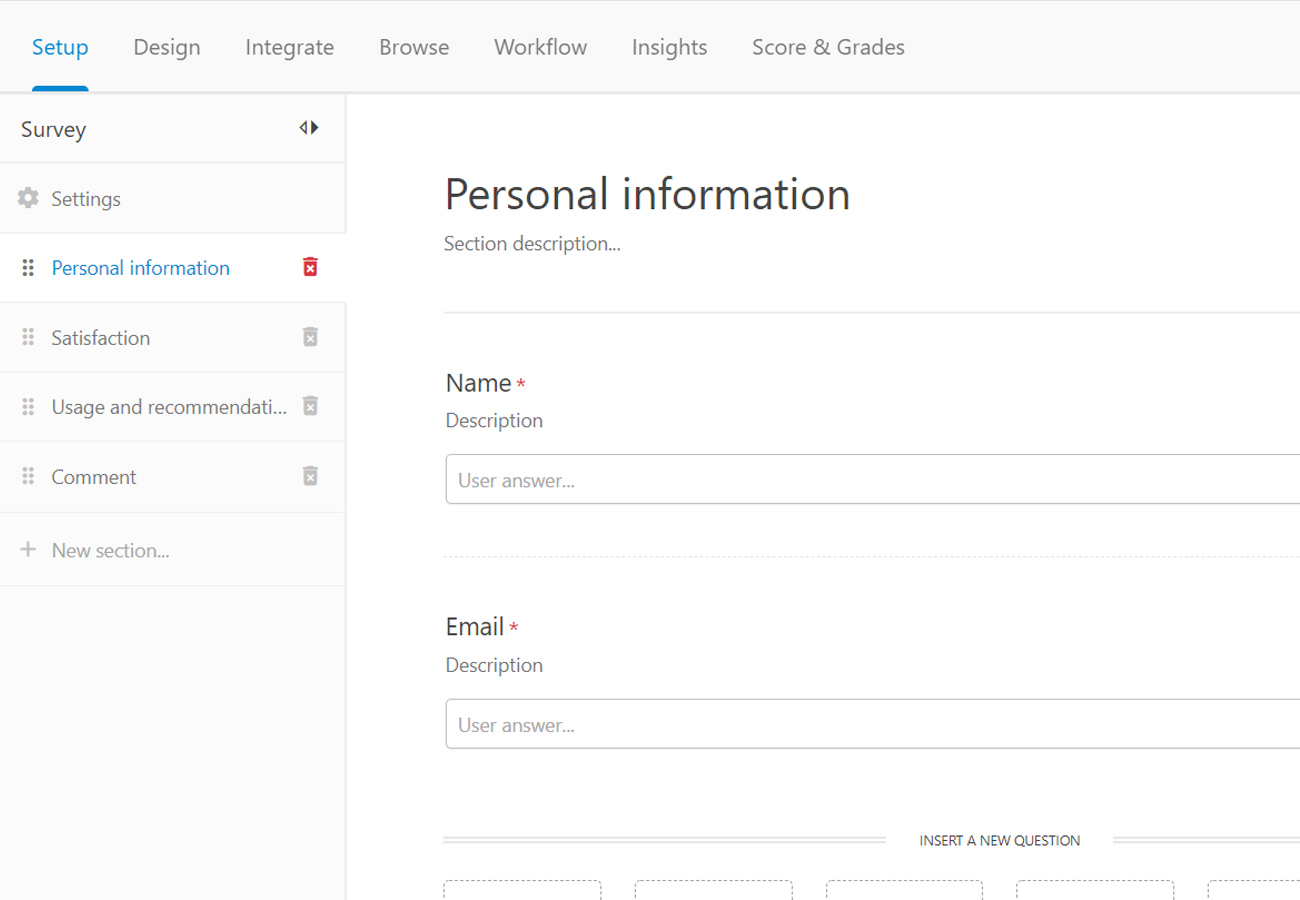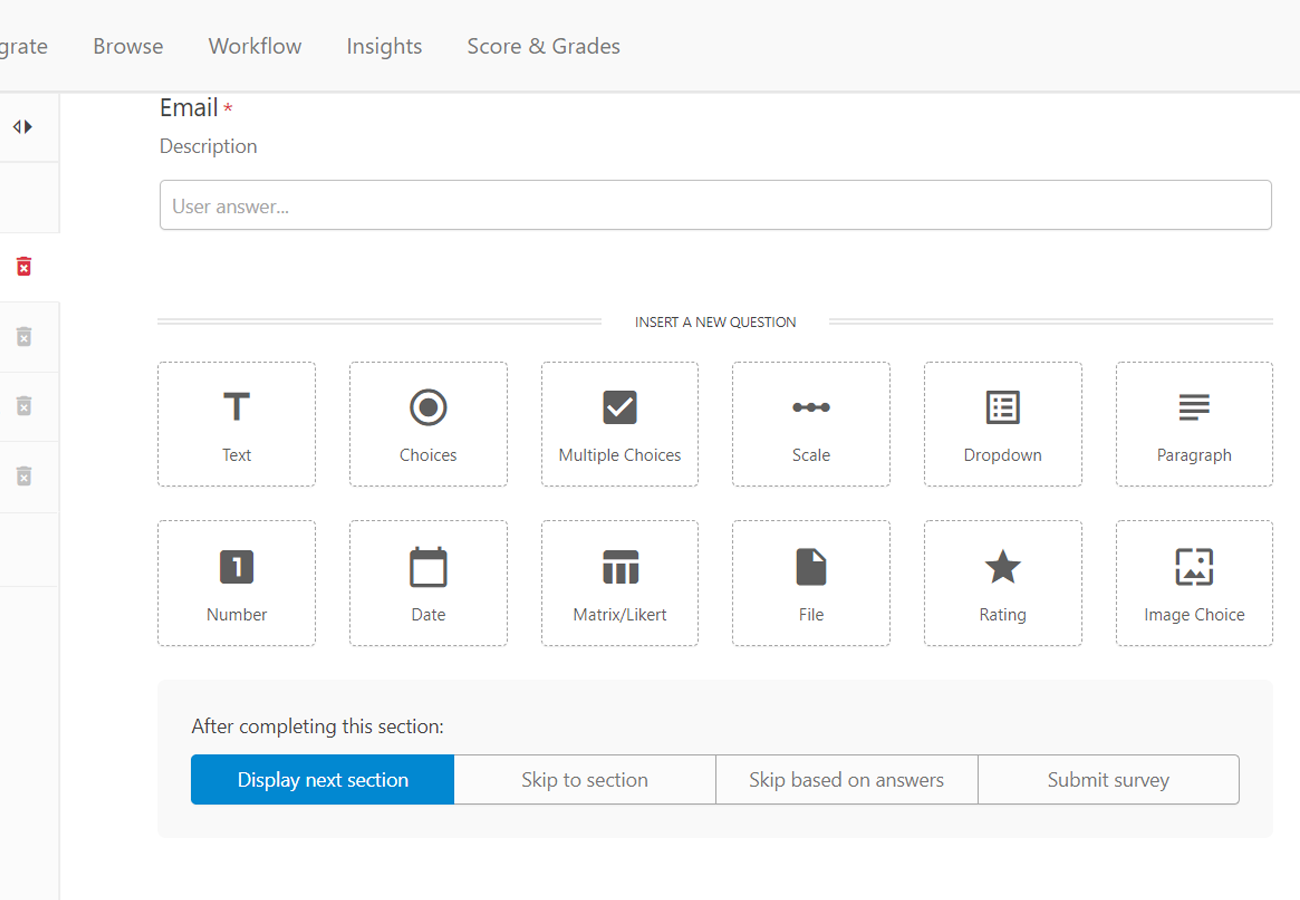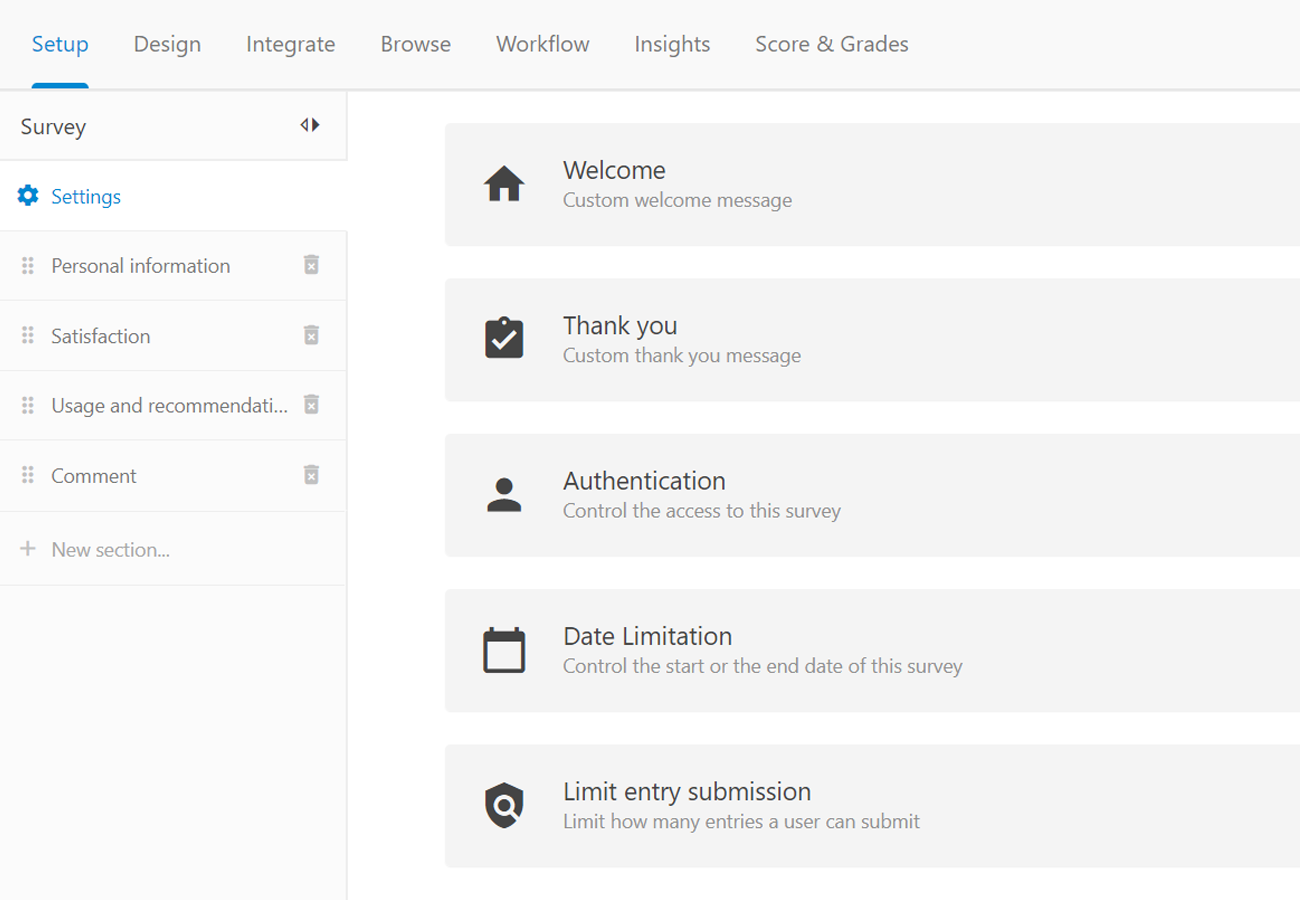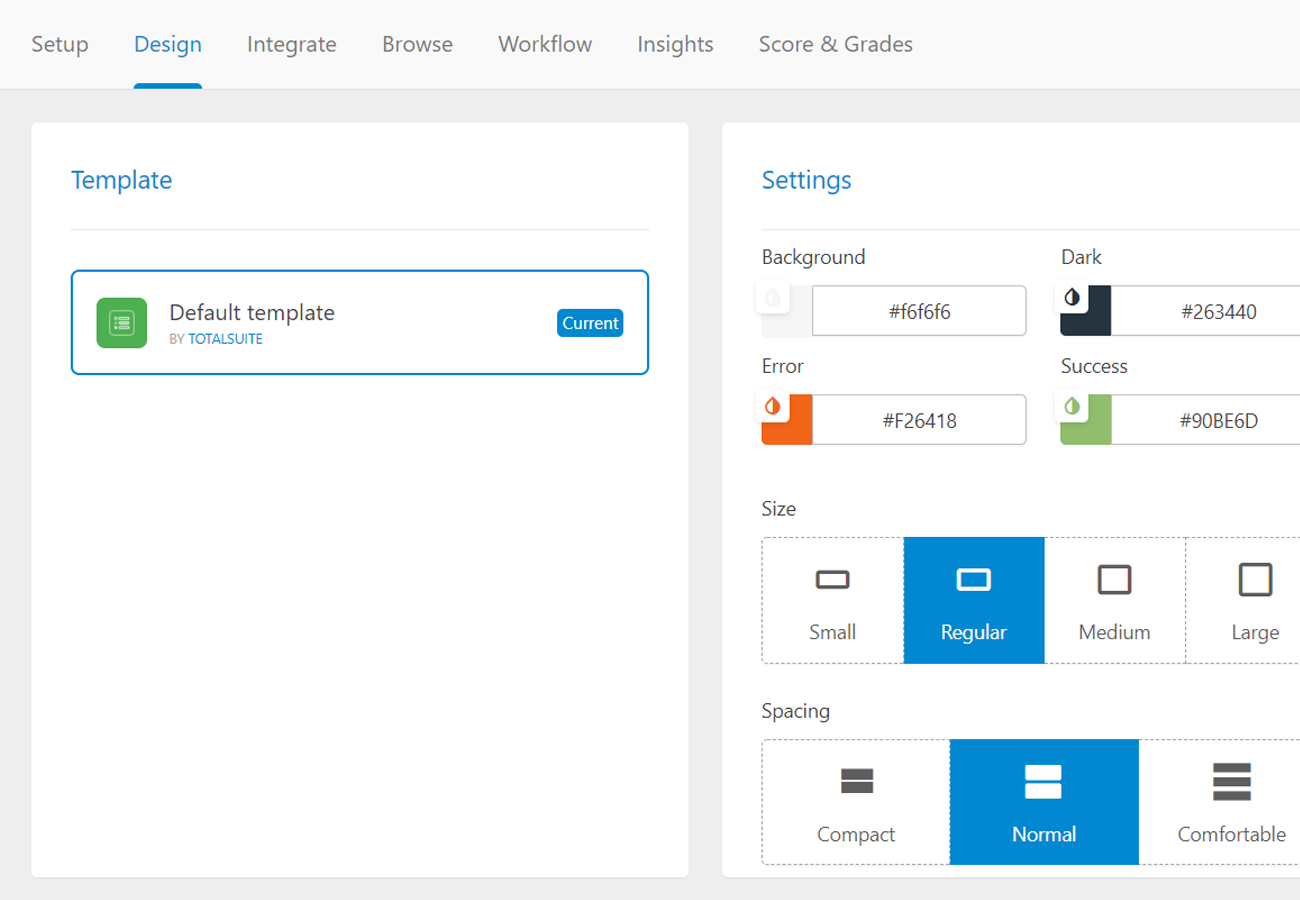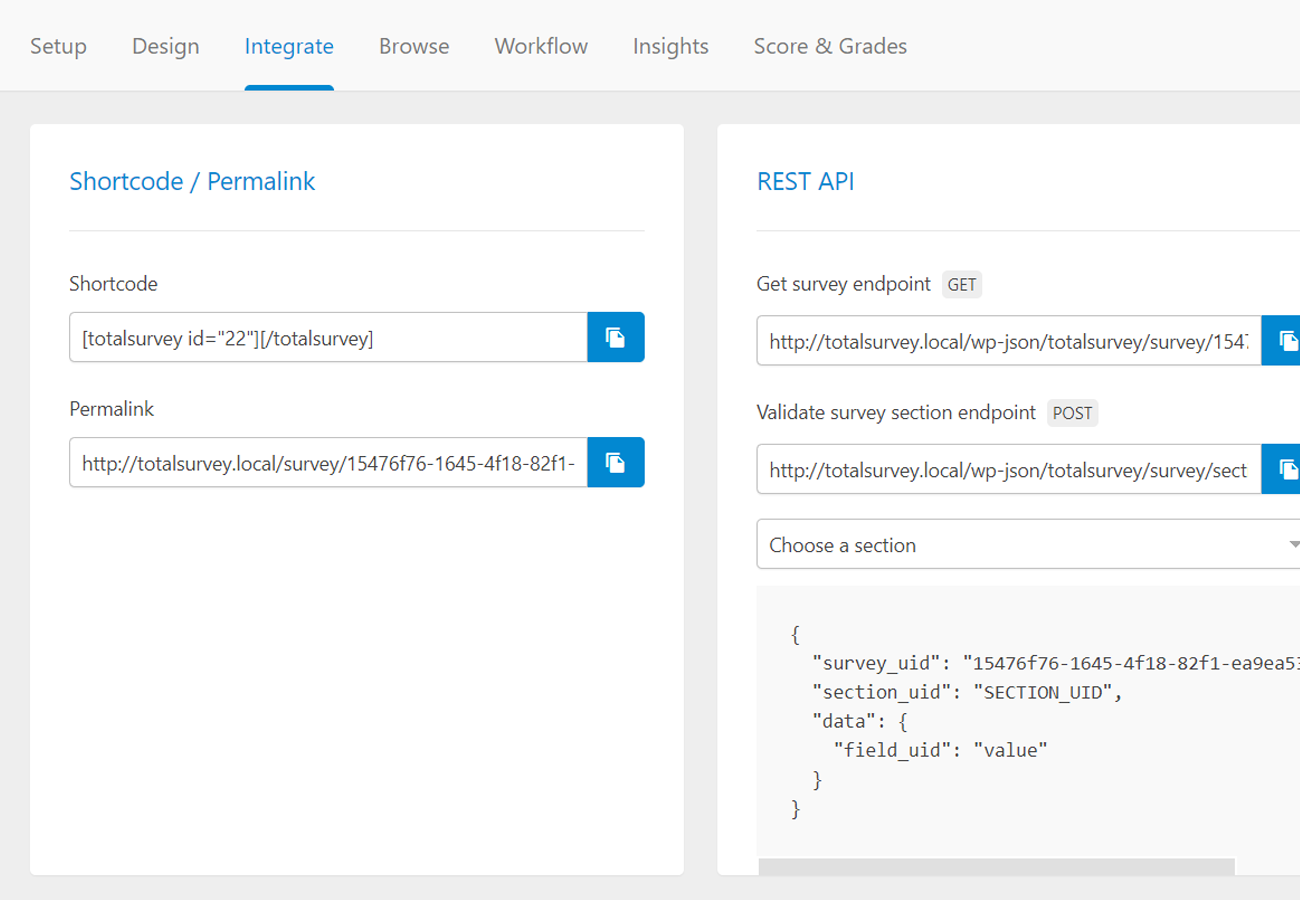 Packed with meaningful features
No feature limits
Use any feature without usage restrictions, and we won't do that, never.
Data ownership
TotalSurvey uses your resources to store information, It's your server, It's your data.
Extensible
An extensible codebase that allows you to create custom functionality using WordPress' hooks.
Privacy
Adjust data collection to match your privacy policy and regulations.
Presets
Supercharge your debut using ready-to-use presets and save your time.
Workflows
Craft custom workflows that help you integrate and automate data handling.
Visualize Data, Nicely
With a set of robust data-related features, visualize and play with the data in different formats easily.
Insights: Visualize your data
Visualize surveys' data through an intuitive interface that includes charts and other elements.
Browse: Browse and export survey entries
Browse form entries and export them easily to different formats such as CSV and JSON
Filters: Pick only what you need
Get entries based on a list of filters like date range.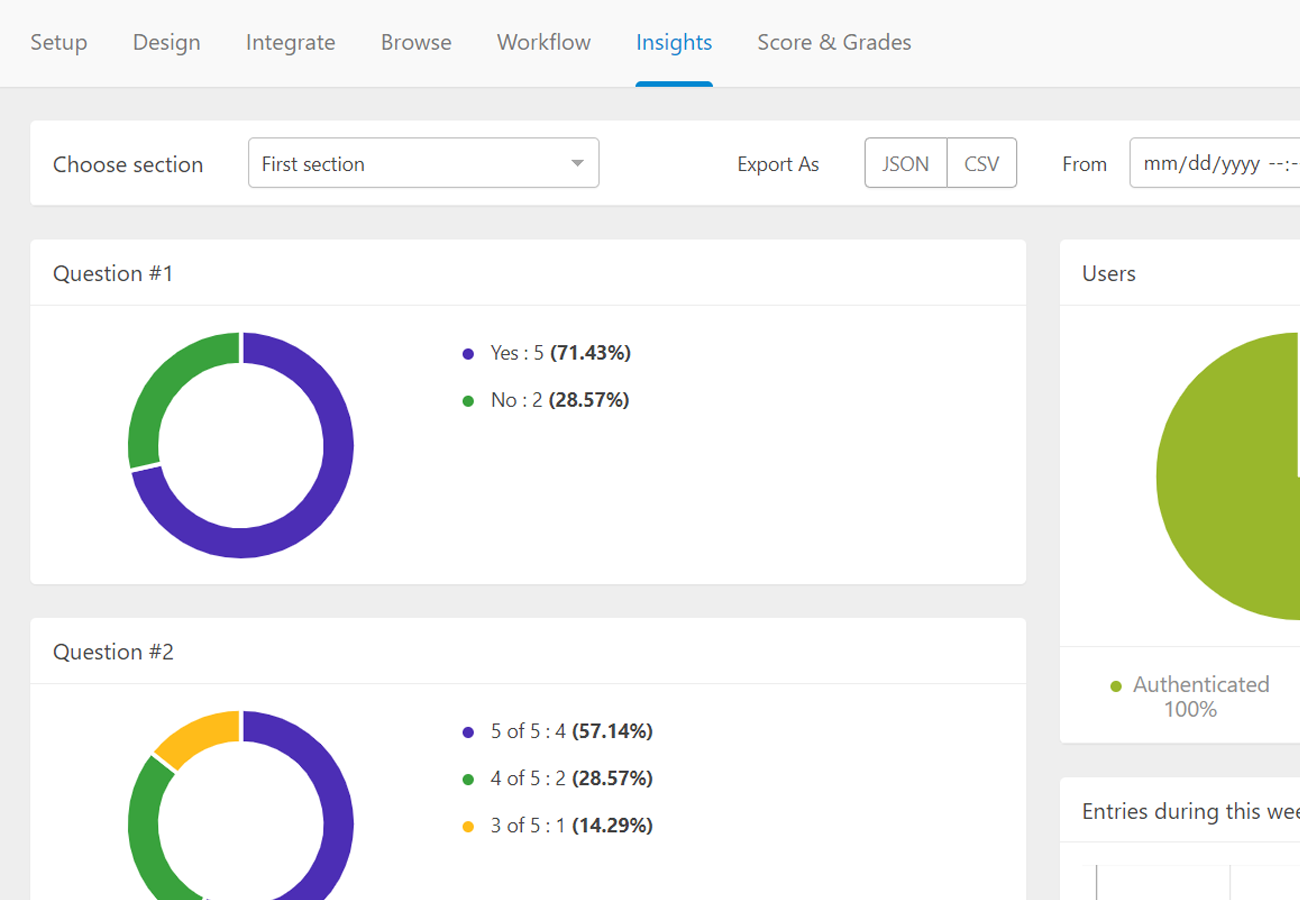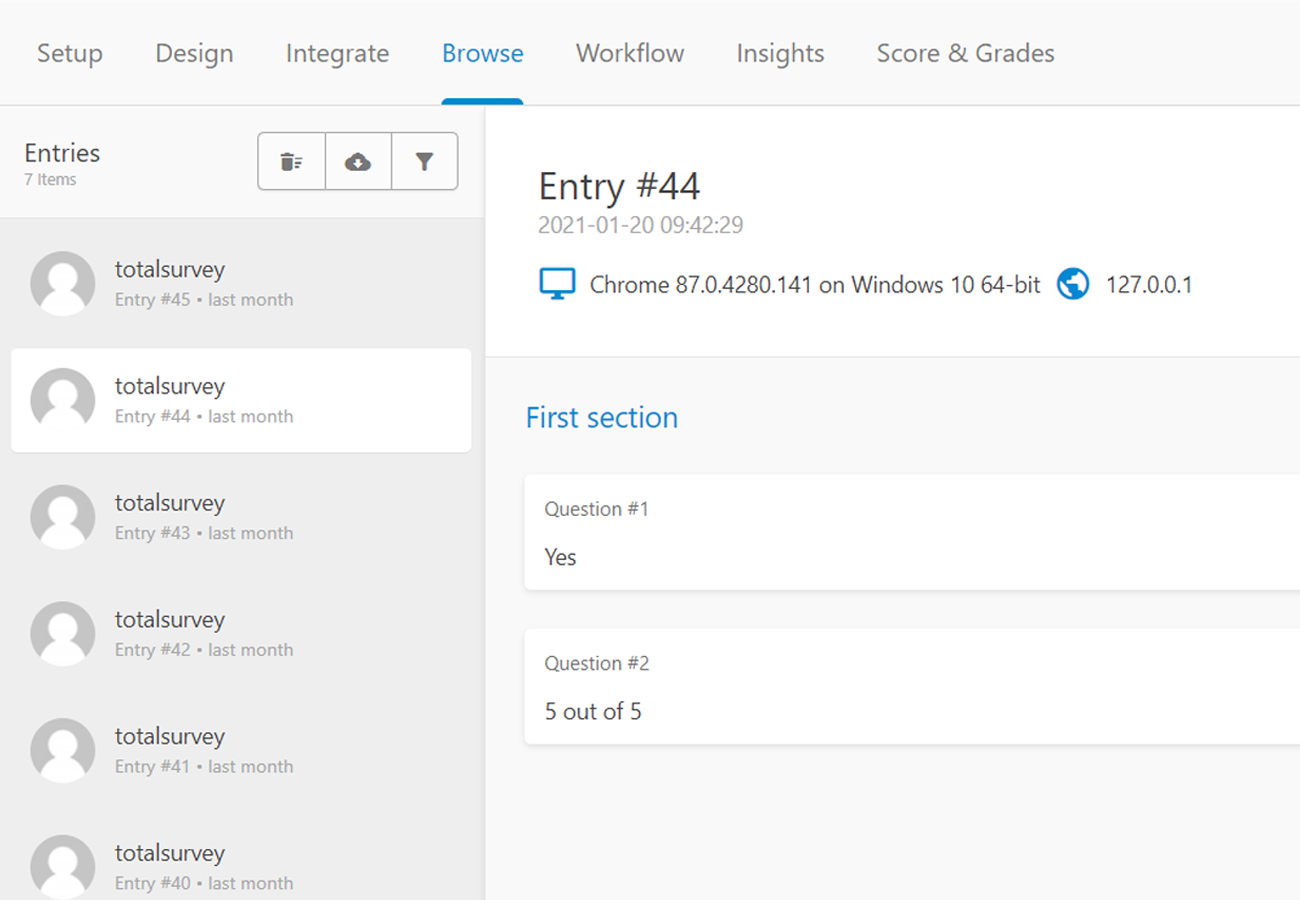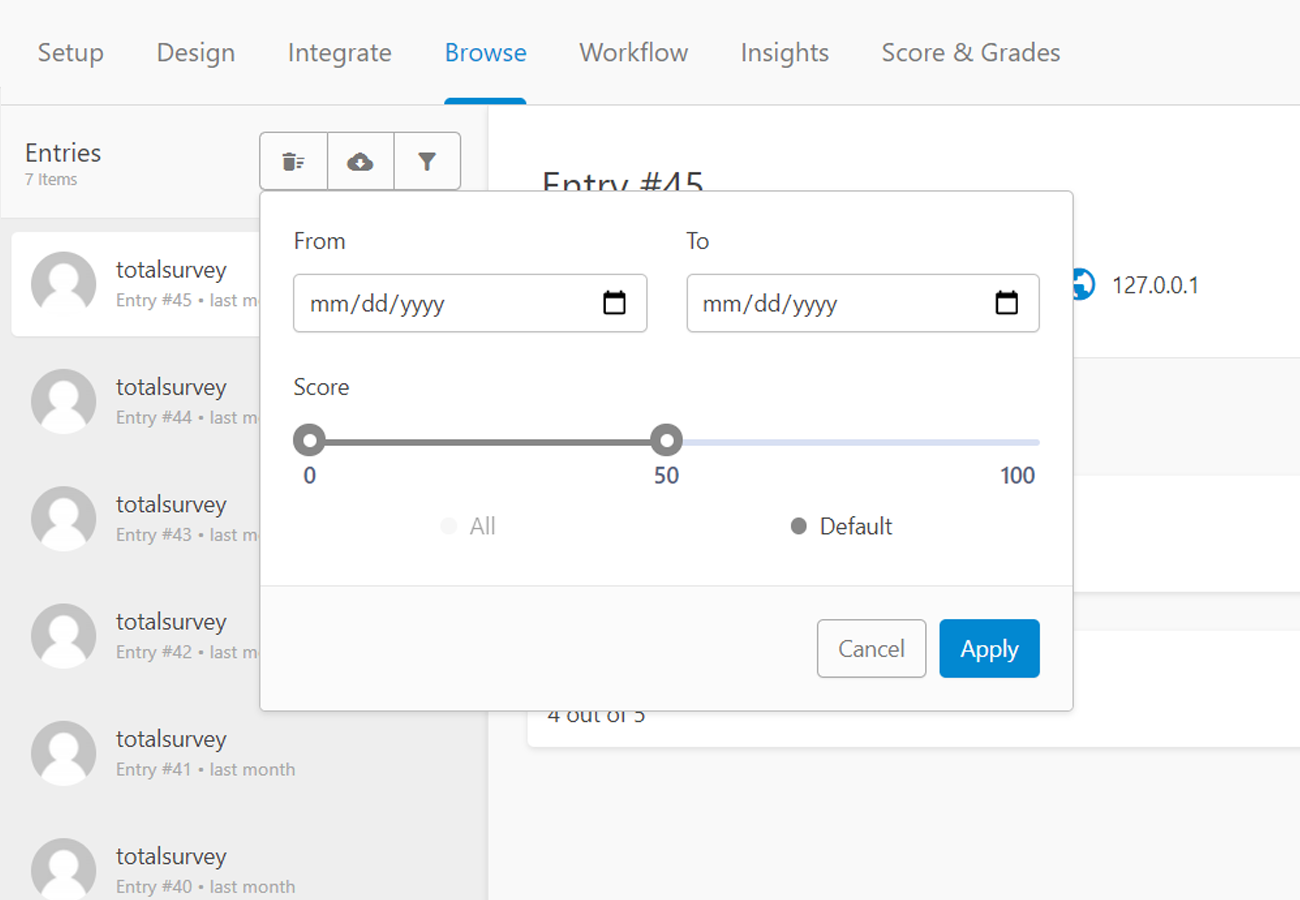 What customers are saying about our products
Very satisfied with the functionality and the ease of use of the plugin, exactly what we were looking for. And thank you again for the awesome customer service. Definitely highly recommended.
I found TotalSurvey an excellent tool to create surveys.
Been using this over the past 3 months now and not got a bad word to say about them. Makes my life a lot easier now that I can use their plugins. And needless to mention the very nice customer support!
This is a really nice plugin that allows you to create multiple surveys with minimum effort.
Trusted by 10,000+ businesses and featured in