Measure satisfaction,
using ratings
TotalRating helps you collect ratings and reviews that reveal pain points or product efficiency.
GDPR
Compliant
CCPA
Compliant
Create Rating Widgets, Effortlessly
TotalRating experience consists of simplicity and flexibility.
Configure
Configure your rating widget through a set of controls and options.
Customize
Change widget's appearance to follow your brand aspects easily.
Integrate
TotalRating offers different ways to integrate the rating widget including auto-integration with posts and pages.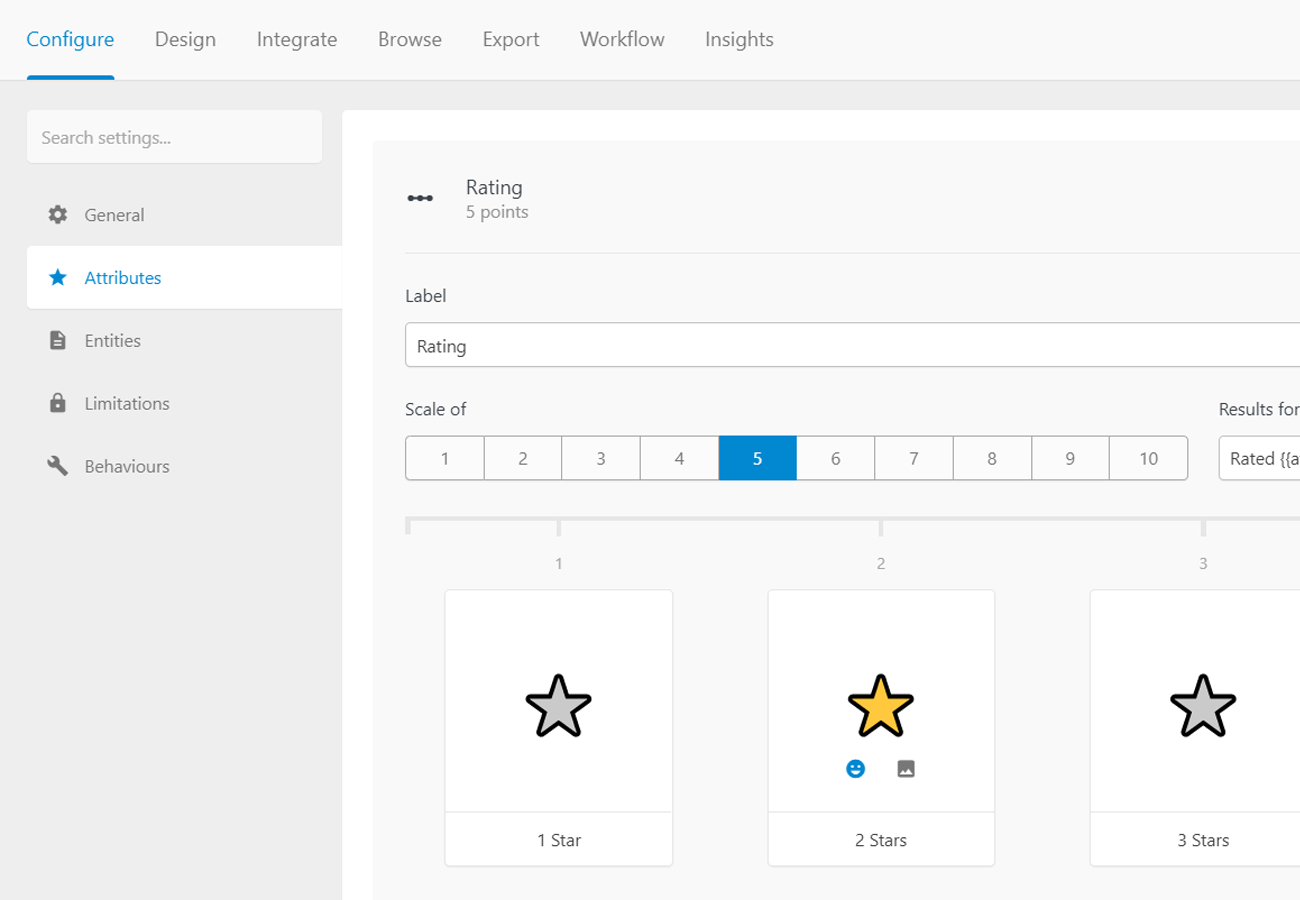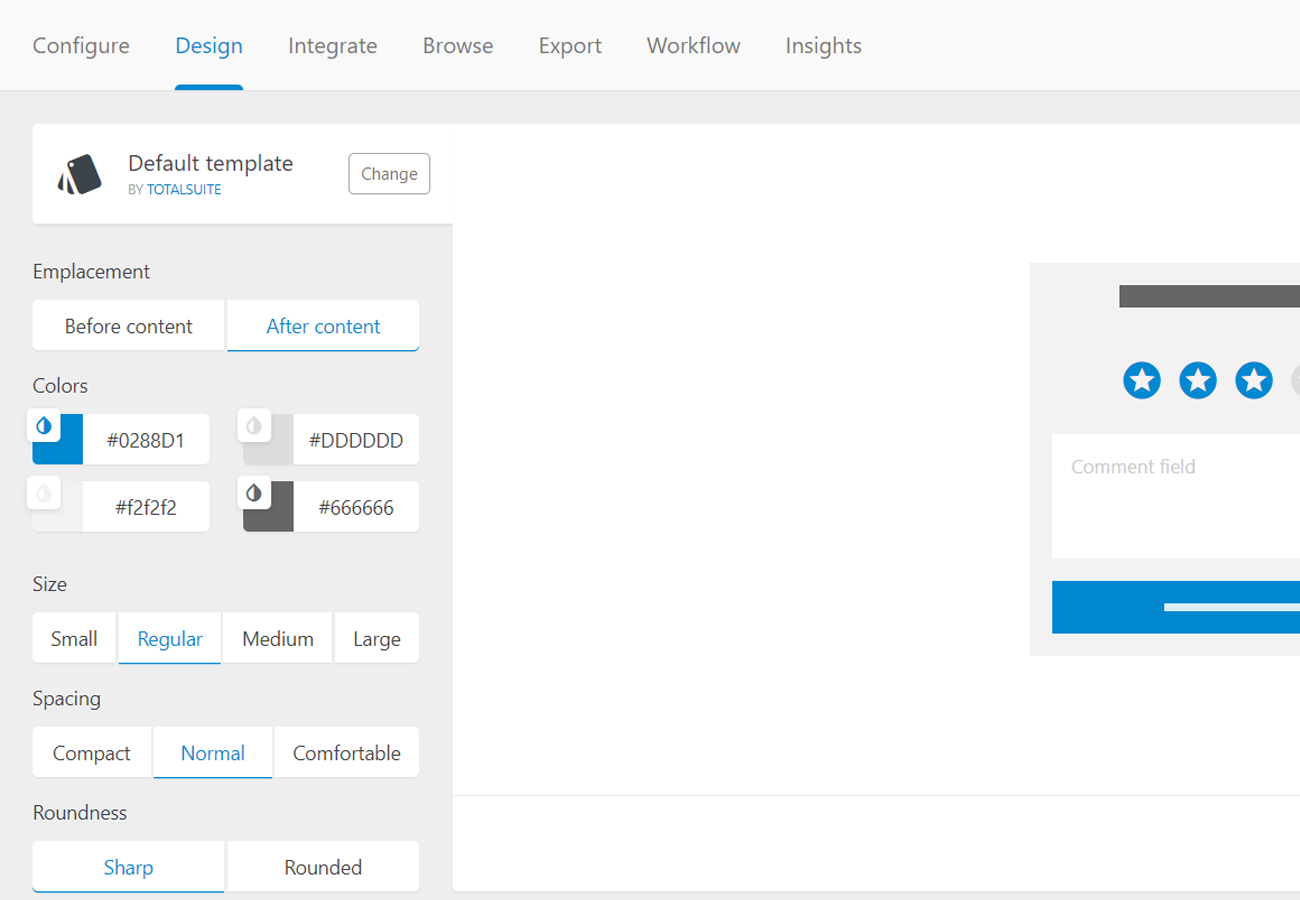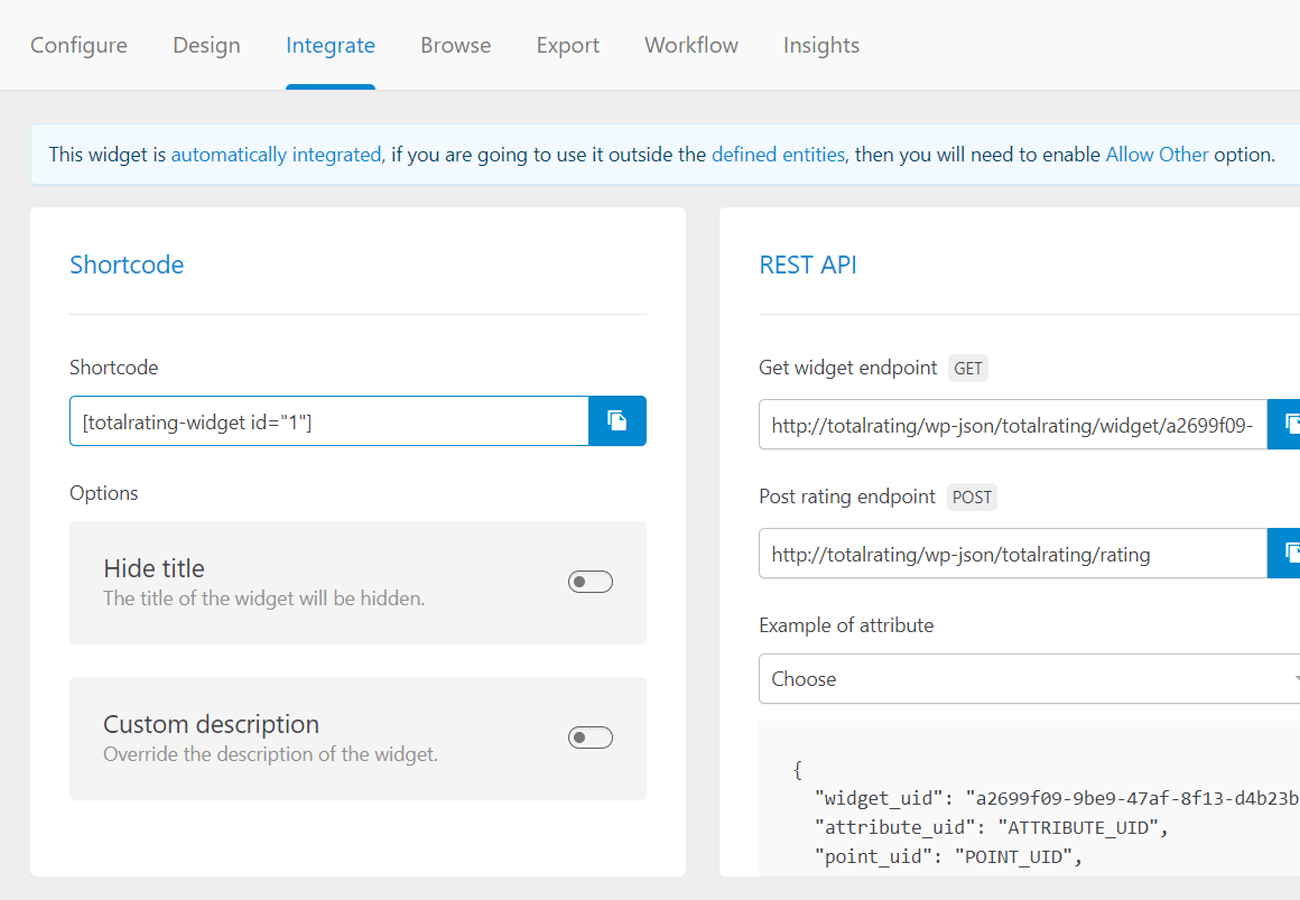 Packed with meaningful features
No feature limits
Use any feature without usage restrictions, and we won't do that, never.
Data ownership
TotalRating uses your resources to store information, It's your server, It's your data.
Extensible
An extensible codebase that allows you to create custom functionality using WordPress' hooks.
Privacy
Adjust data collection to match your privacy policy and regulations.
Presets
Supercharge your debut using ready-to-use presets and save your time.
Workflows
Craft custom workflows that help you integrate and automate data handling.
Visualize, Understand, Act
Through a comprehensive interface to browse and analyze ratings.
Browse
Browse ratings while having the ability to filter, reset, and more.
Export
Explore and play with your data by exporting ratings to different formats such as CSV and JSON.
Insights
Grasp your ratings better by having visual overview.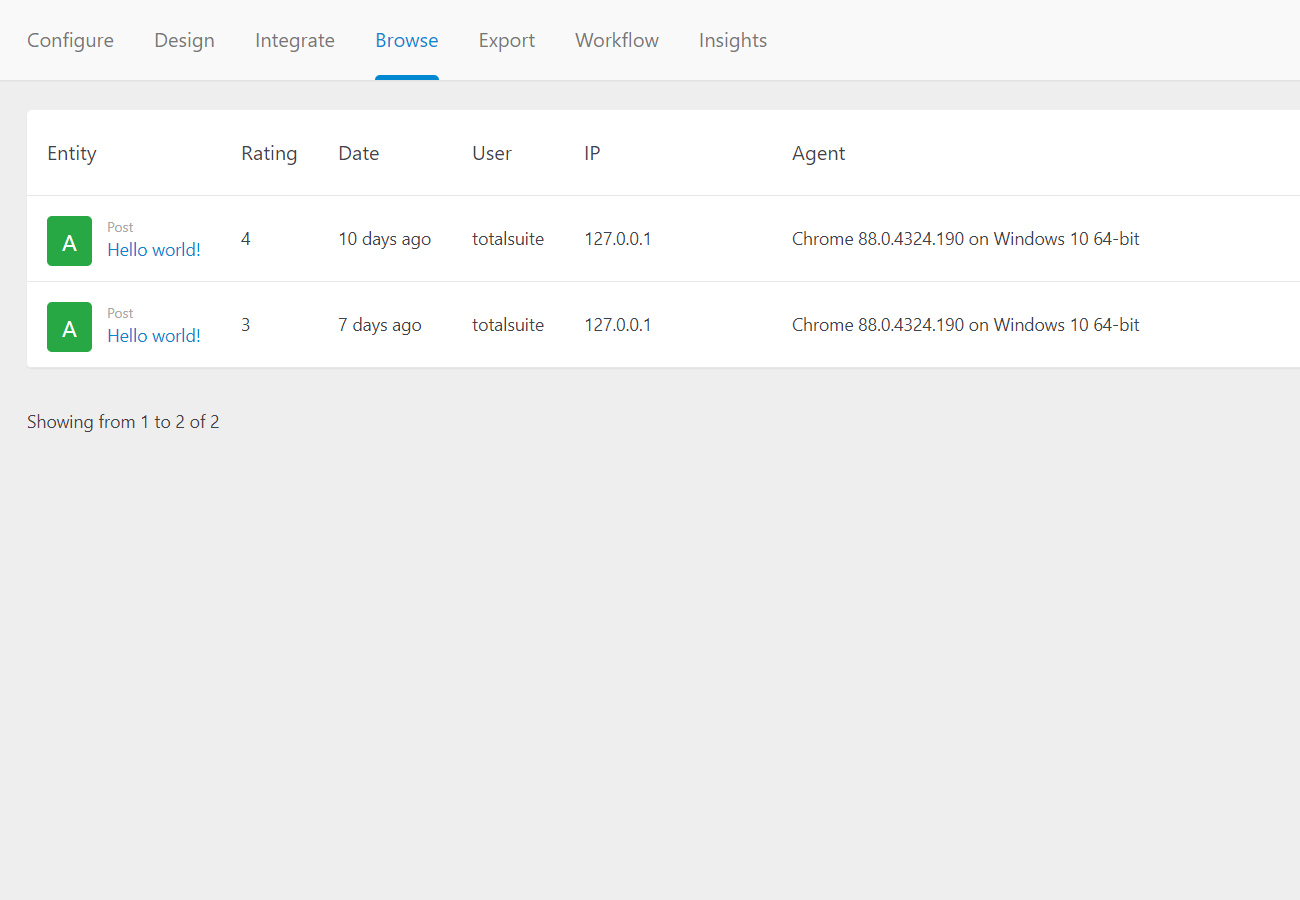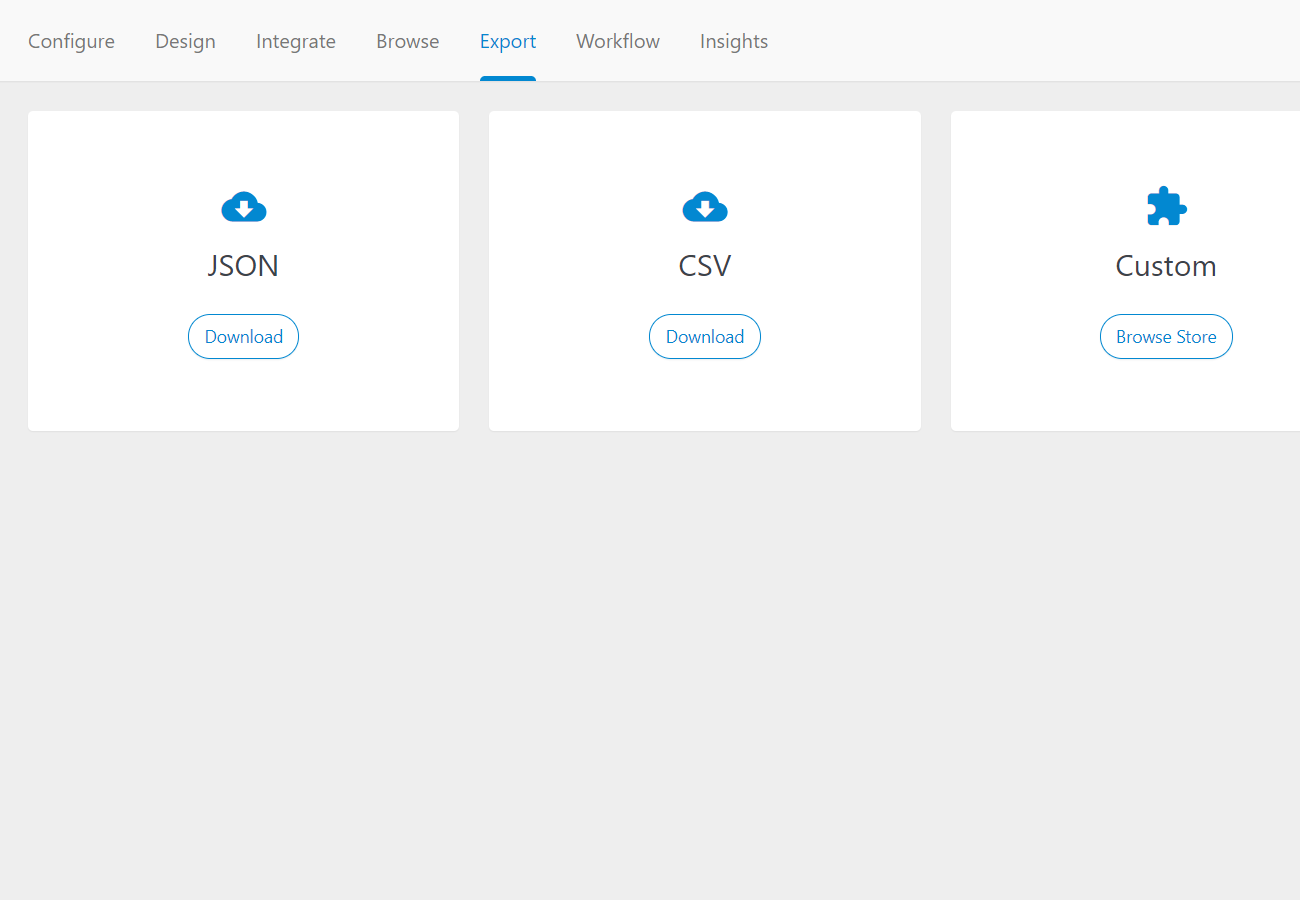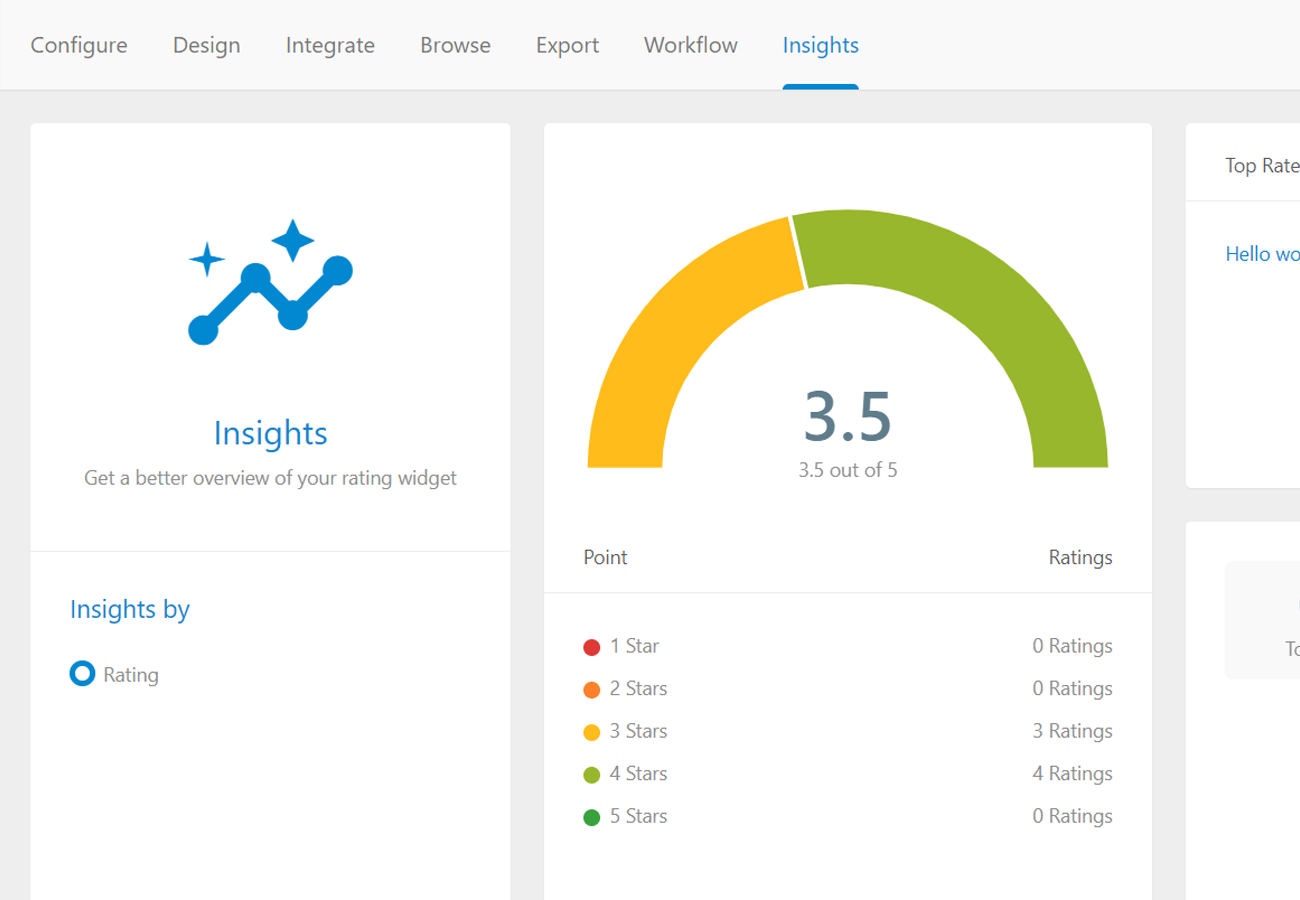 What customers are saying about our products
An excellent customer service always willing to provide customers with solutions to solve their problems.
Great product, great customer service and great people!
Trusted by 10,000+ businesses and featured in