Rating widgets for WordPress
A WordPress plugin to create, integrate, and analyze ratings using highly customizable rating widgets. Convert collected ratings into valuable actions.
tune
Simple Widgets Management
Create a rating within few seconds using the super intuitive and interactive editor, deliver high quality results within seconds.
style
Highly Customizable Widgets
Make the rating widget behave the exact way you want, from restrictions, limitations to viewing options and rules of showing.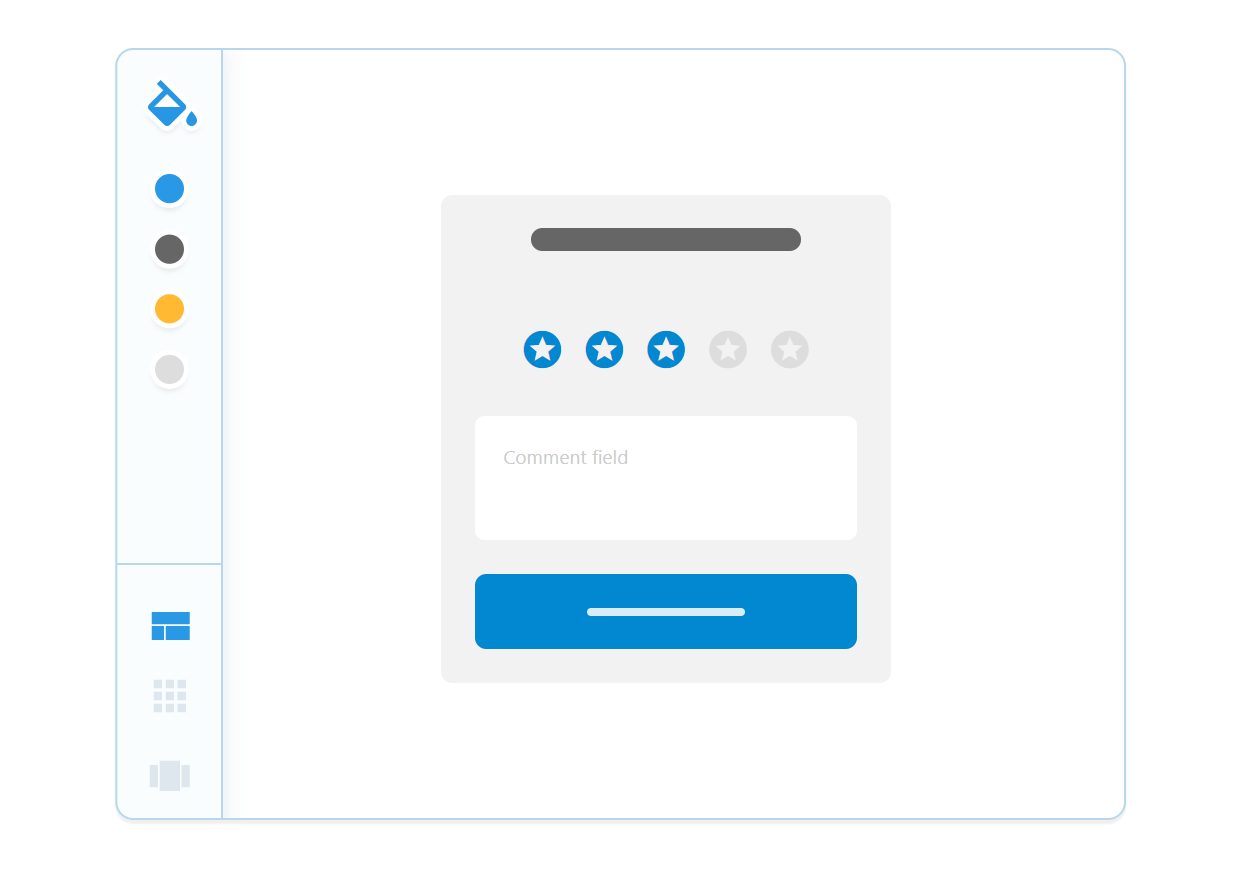 zoom_out_map
Responsive Design
Use the skin you prefer, customize it the way you want using the design editor provided with TotalRating.
touch_app
Touch Optimized
Assuring an best experience by implementing best practices in the industry.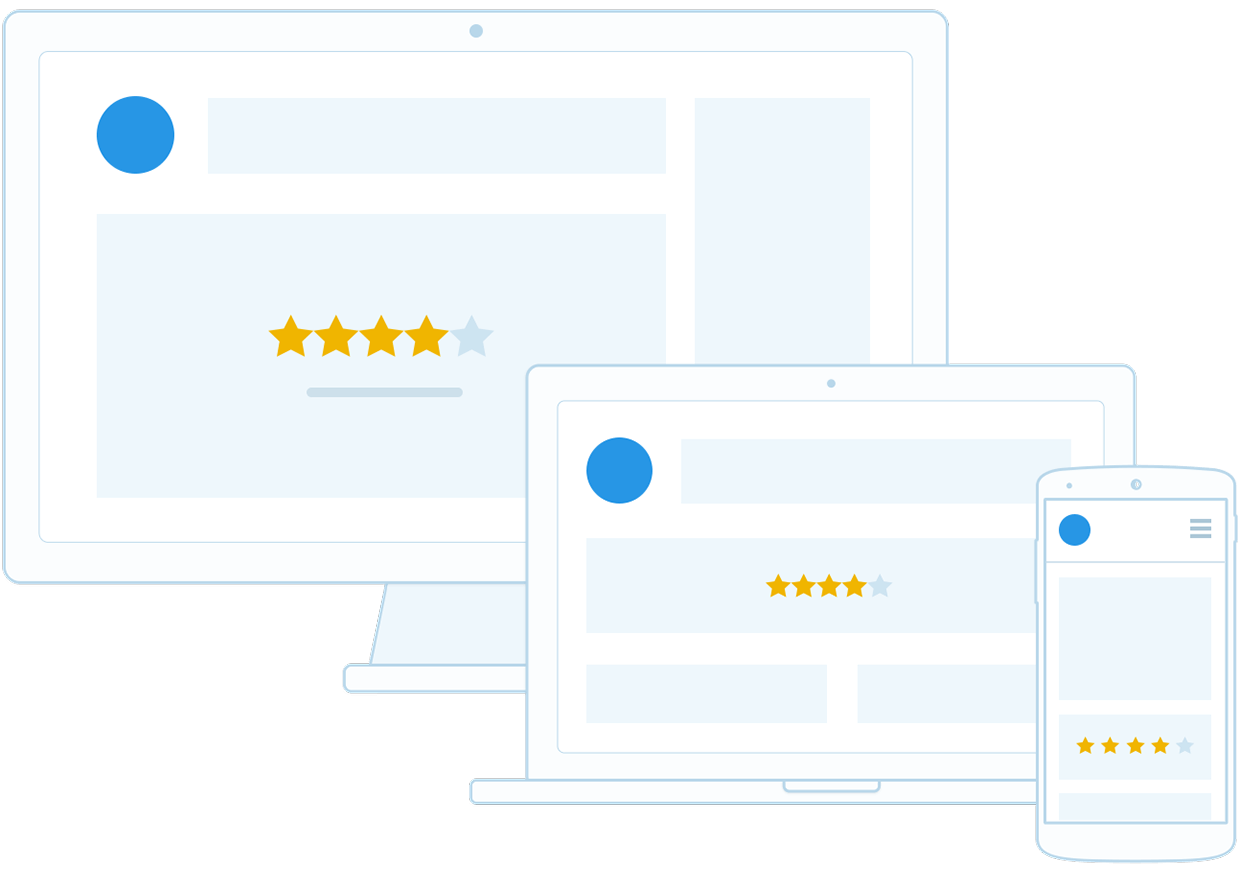 find_in_page
Analyze Your Results
Make data-driven decisions based on the rich analytics dashboard which was crafted to provide you with insightful details.
assignment
Play With Data
Export your results in any format that can serve your purpose to create further decisions based on the results.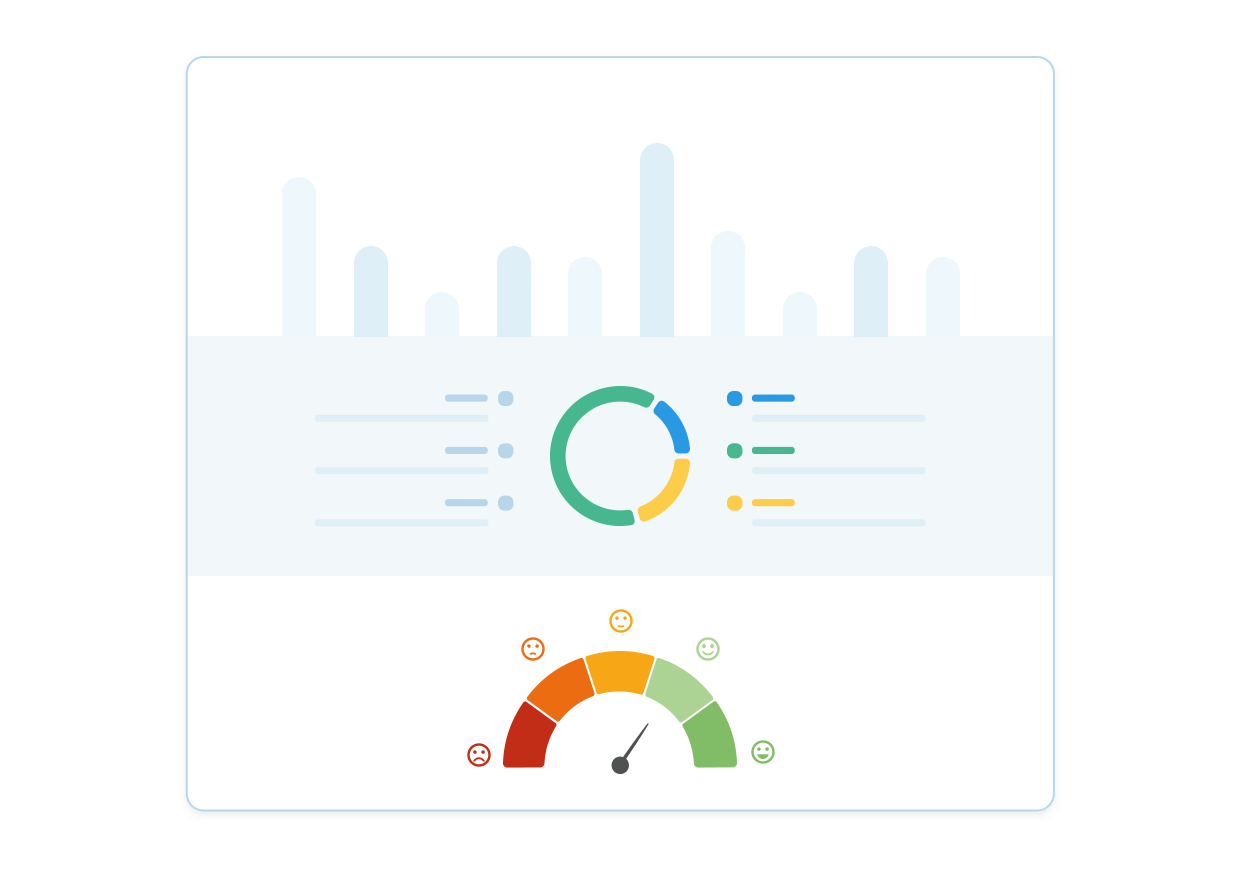 Frequently Asked Questions
Is TotalRating a self-hosted plugin?
---
Yes, you have control over all data!
How many rating widget can I add?
---
There is no feature limit, but it depends on your server capacity.
What methods can I use to integrate a rating widget?
---
Rating widgets are automatically integrated with WordPress but you can also use shortcodes, REST API or PHP functions.
What are minimum requirements to run TotalRating?
---
You'll need WordPress 4.8+, PHP 7.0+ and MySQL 5.7+