TotalContest allows you to control every aspect of contest and submission design through a design customizer that's very similar to WordPress' customizer. Moreover, TotalContest comes with a templating system that enables you to have a very customized look and behavior.
Templates#
Like WordPress themes, TotalContest template is a bunch of files and stylesheet that used to give the contest and its submissions a specific appearance and behavior. Each one comes with a different design, layout, and features. You need to choose the one that suits your requirements. The default template has been designed for general-use purpose.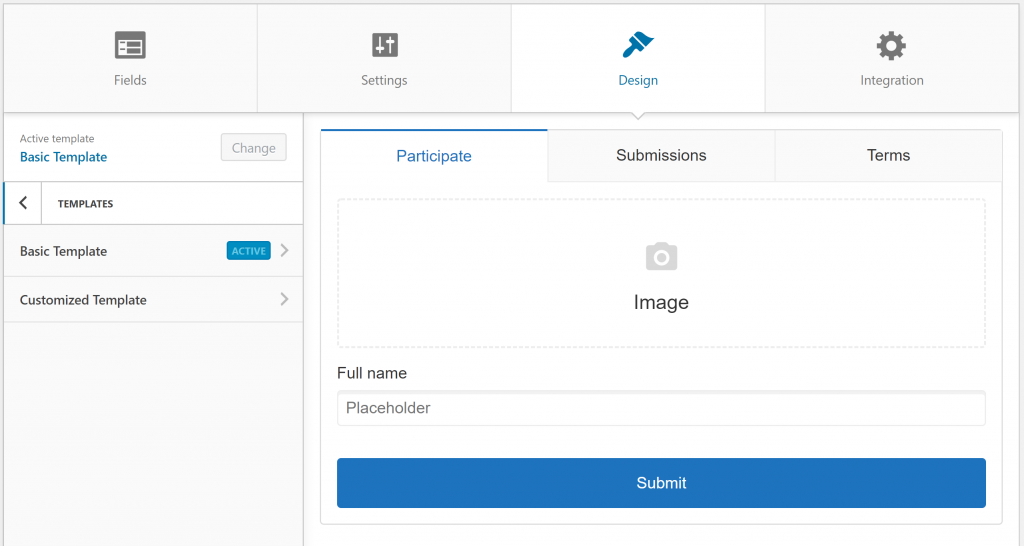 Layout#
The layout section gives you control over contest layout and structure, you can set different settings from there like how many columns and layout type, maximum container width and more.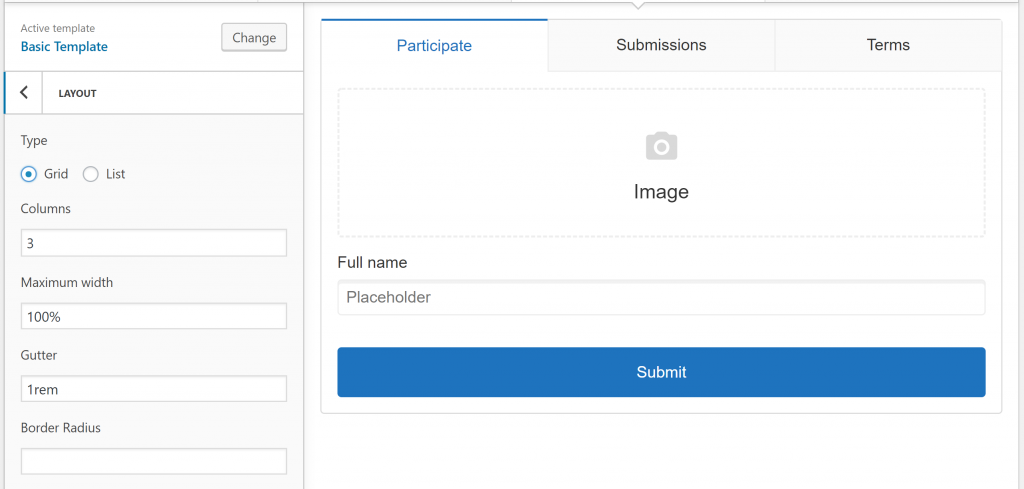 Colors#
This section allows you to define and apply colors to your contest design to match your brand.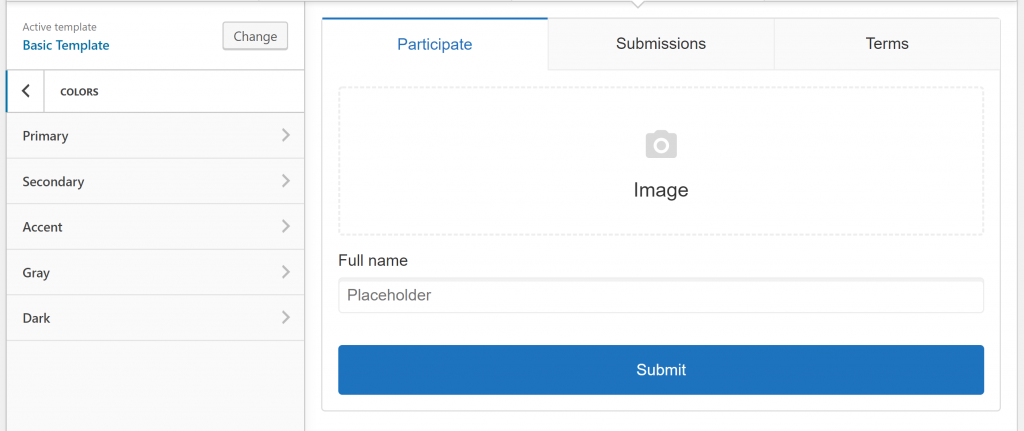 Typography#
By default, contests inherits the same typography of your website but you can to customize it through this section.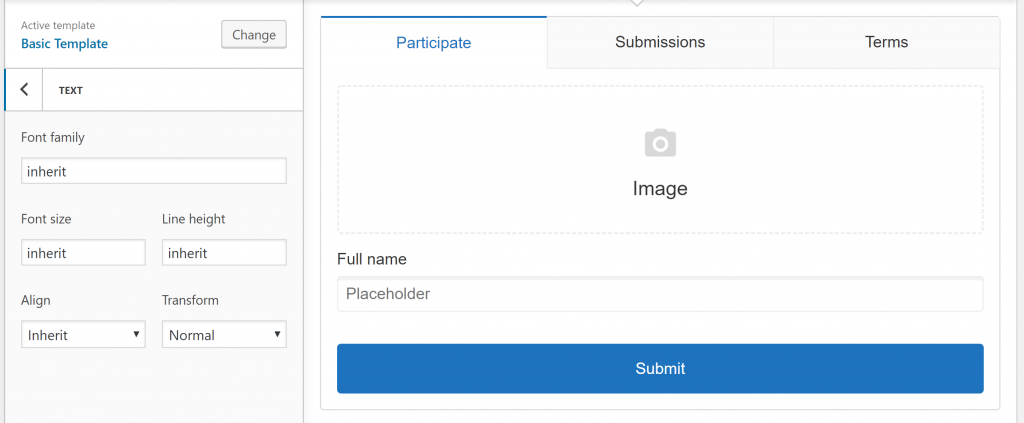 Template settings#
Each template has a different set of settings, but usually you can control contest elements easily through this section.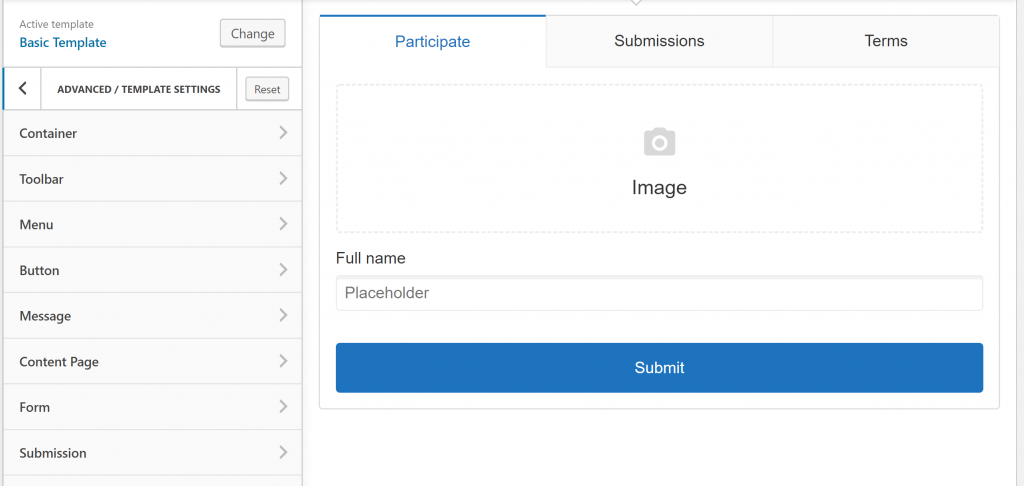 Behaviours#
The behaviours section allows you to control different behaviours of your contest design such one-click vote which enables user to cast a vote by just clicking on the choice.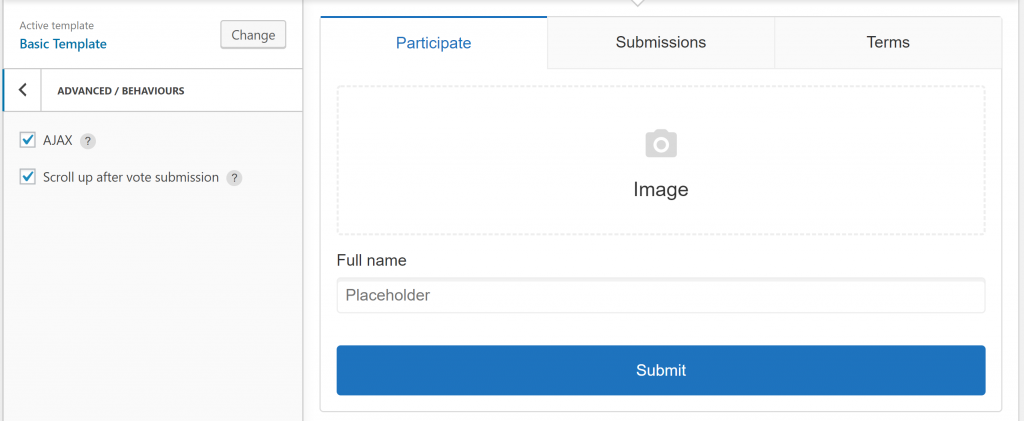 Effects#
This section allows you to control effects and transitions of your contest such transition type and duration.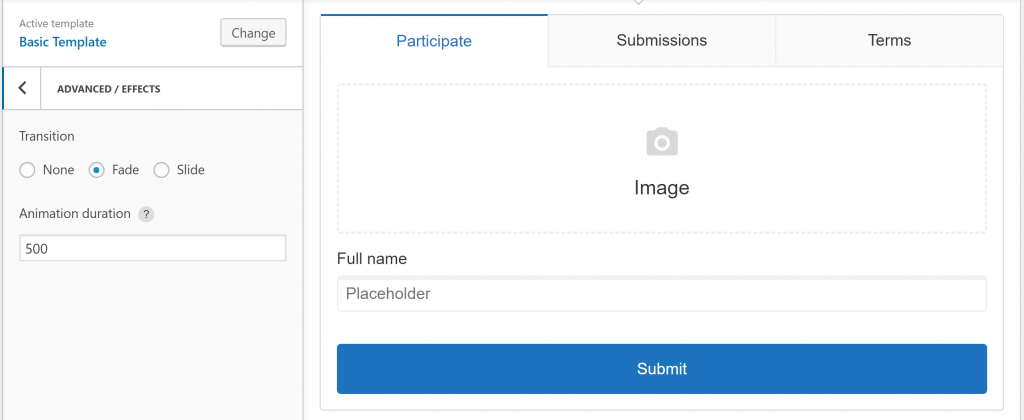 Custom CSS#
This section enables you to inject some custom CSS ruleset without touching template stylesheet file. This feature is useful for developers.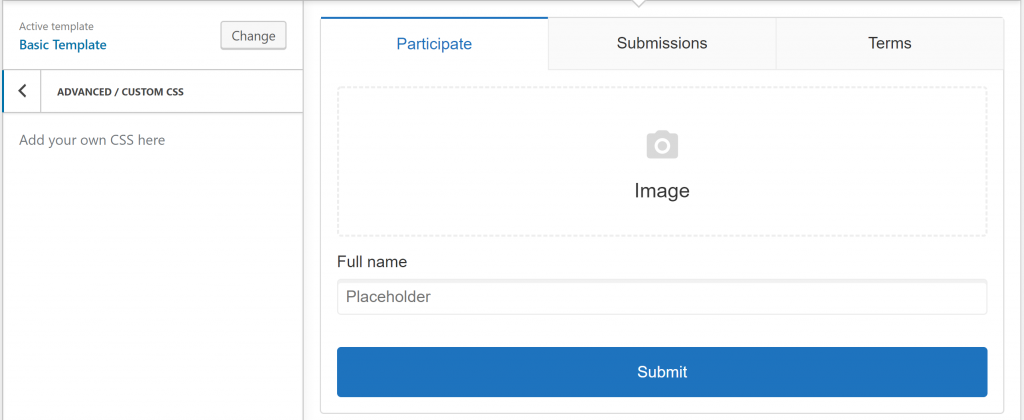 ---