Introduction to contest editor
---
Everytime you create or edit a contest, you're actually interacting with an interface called contest editor. This interface was designed to make your experience enjoyable and time wise.
Contest Editor Components#
Contest editor is made of 5 main tabs:
Fields.
Settings.
Design.
Integration.

Fields#
This section is where you insert fields of submission form, you can insert as many fields as you want with different types.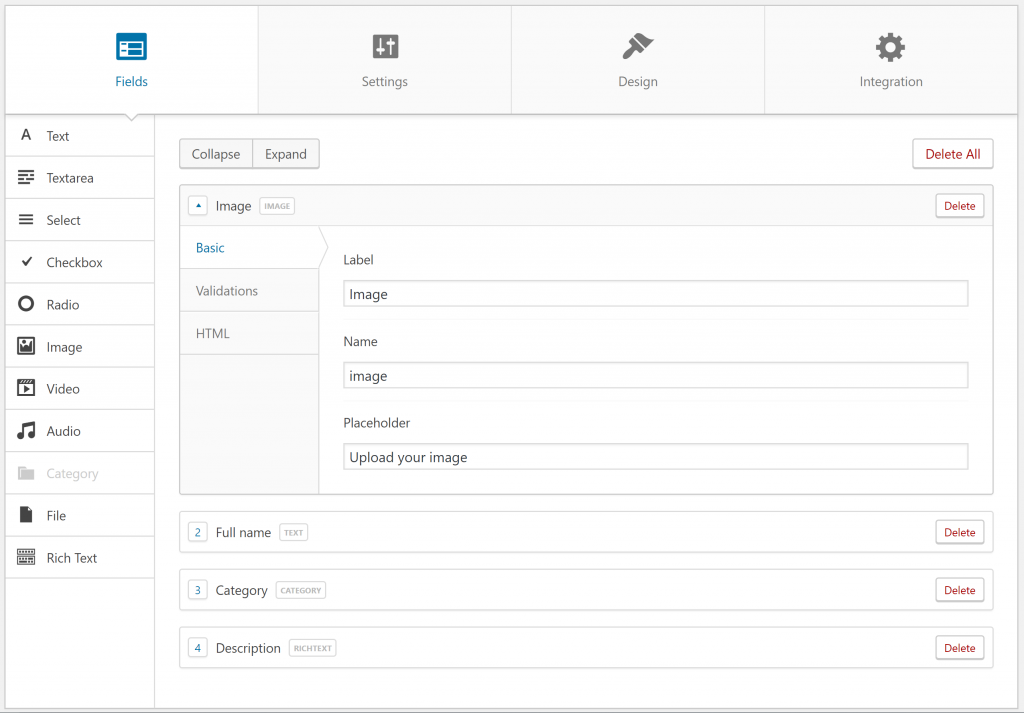 Settings#
In this tab you'll find the main settings of your contest like limitations, vote frequency, results sorting and much more.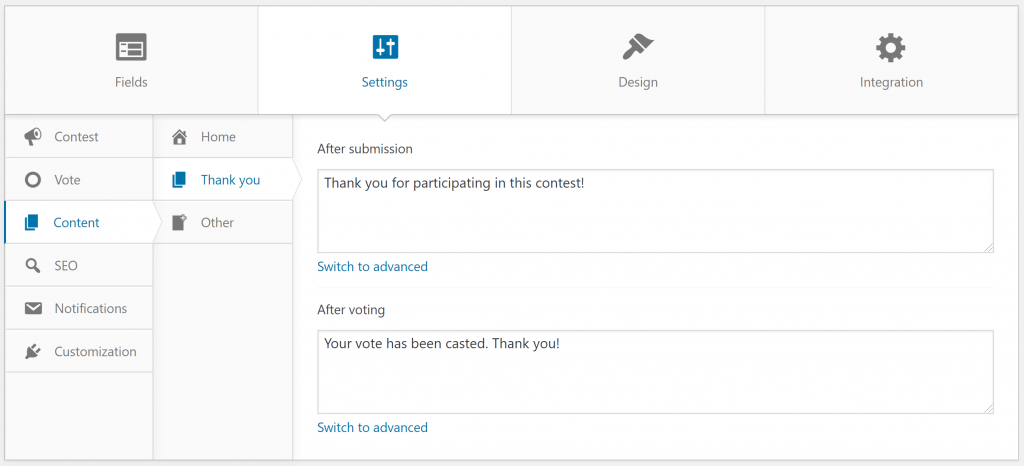 Design#
Contest and submission appearance is controlled through this tab.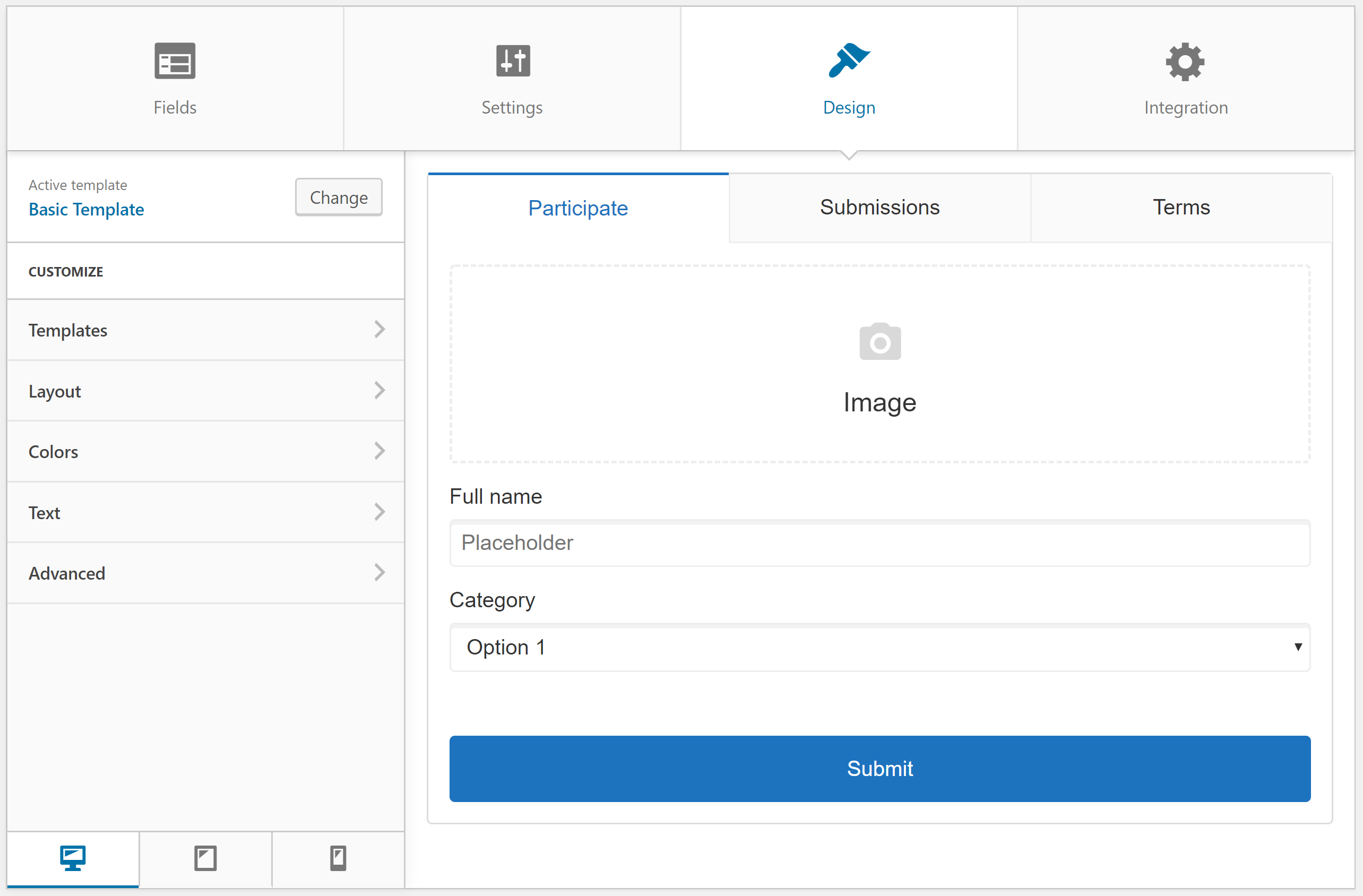 Integration#
From this tab, you'll be able to integrate your contest using available methods like shortcode, widget and more.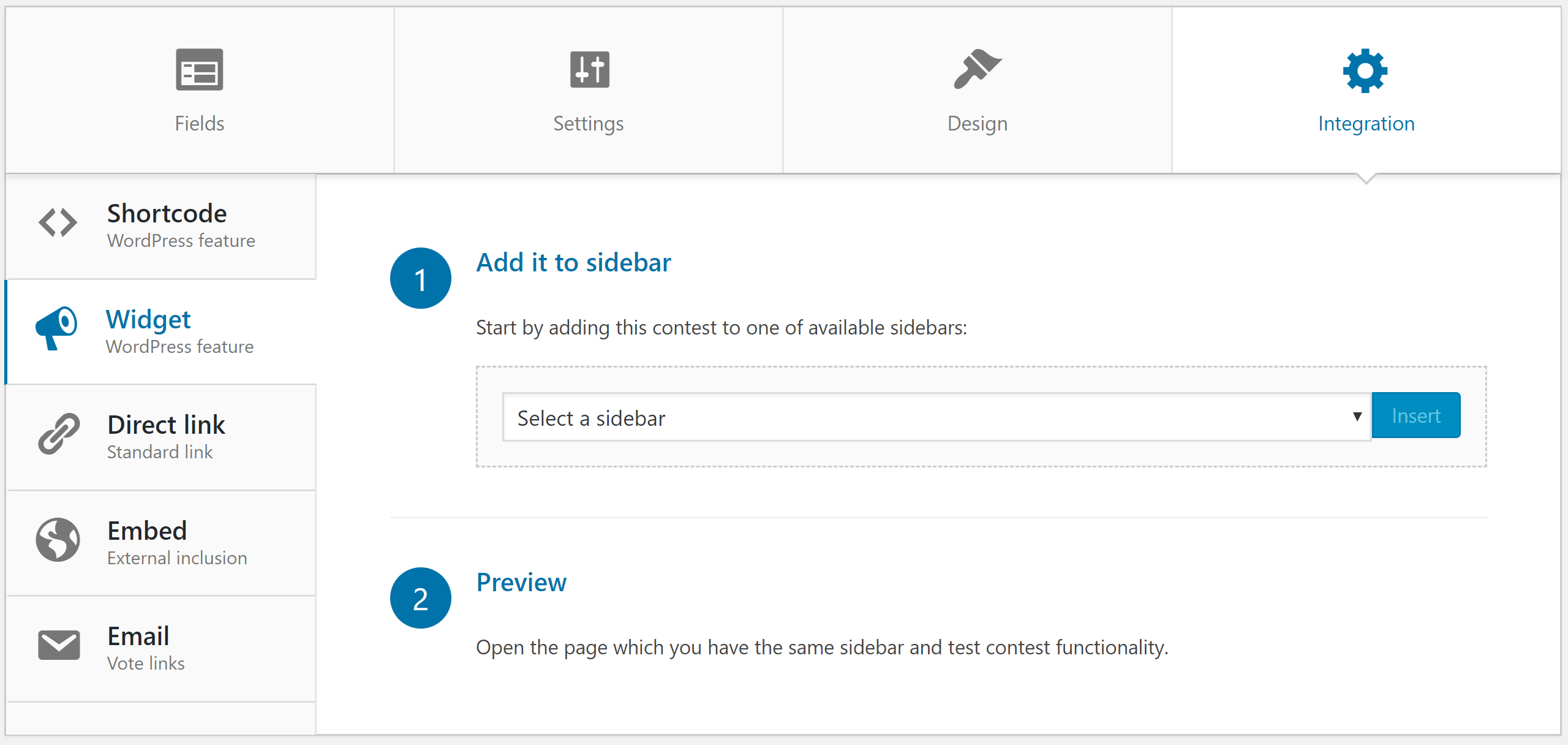 ---