Supported drag and drop operations
---
Creating new choices was never that easy, you can simply create new choices using the flexible drag and drop feature that TotalPoll support.
Text choices#
If you want to create text choices based on a list or a text, you can simply drag and drop the text list to the choices area and TotalPoll will create a text choice with the content of each line.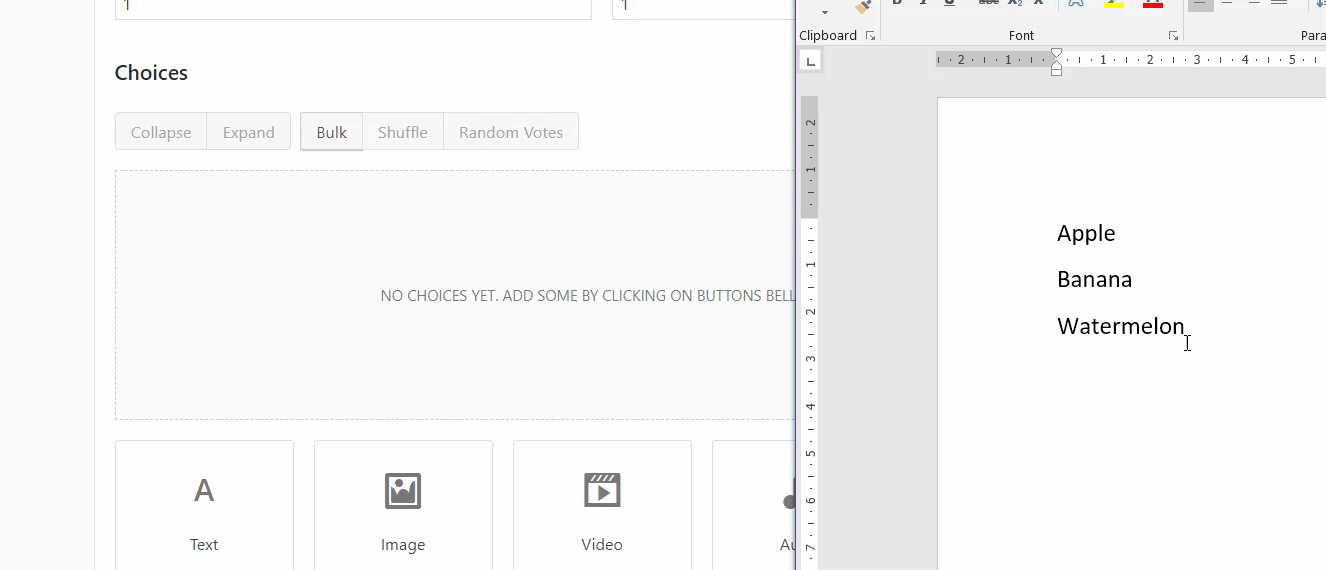 Media choices#
The drag and drop functionality applies to image, video and audio files too! You can simply drag and drop any supported media type within the choices area and your choices will be made automatically to you.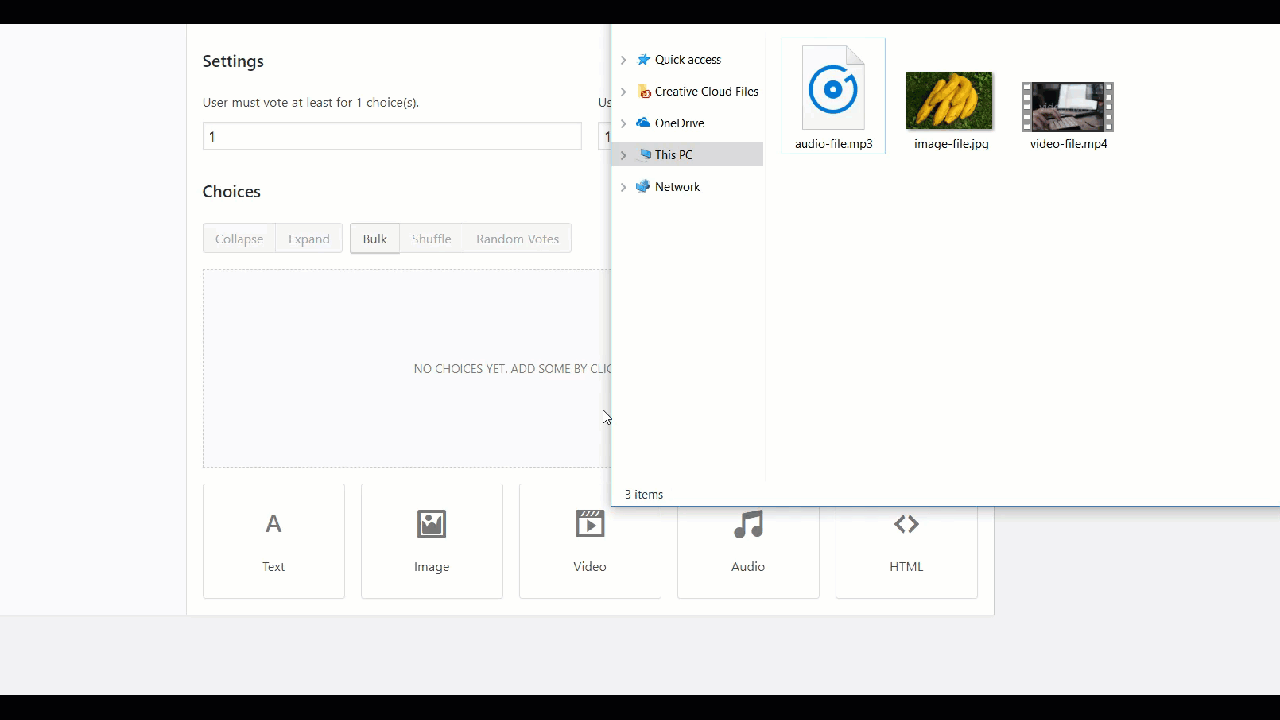 ---