TotalPoll comes with a very powerful set of options that helps you control the voting ability of your users based on different aspects and calculations.
Voting limitations#
Voting limitations are some options that allows you restricting voting for users based on different conditions.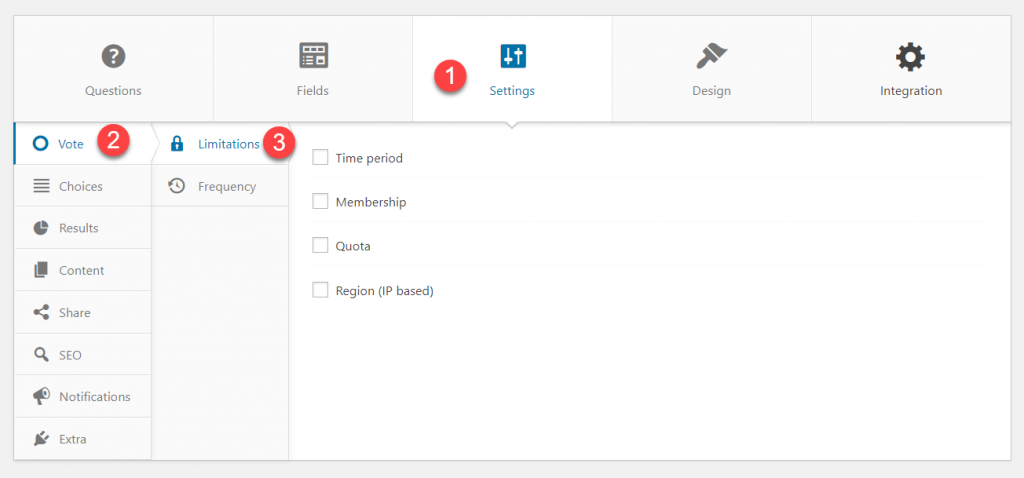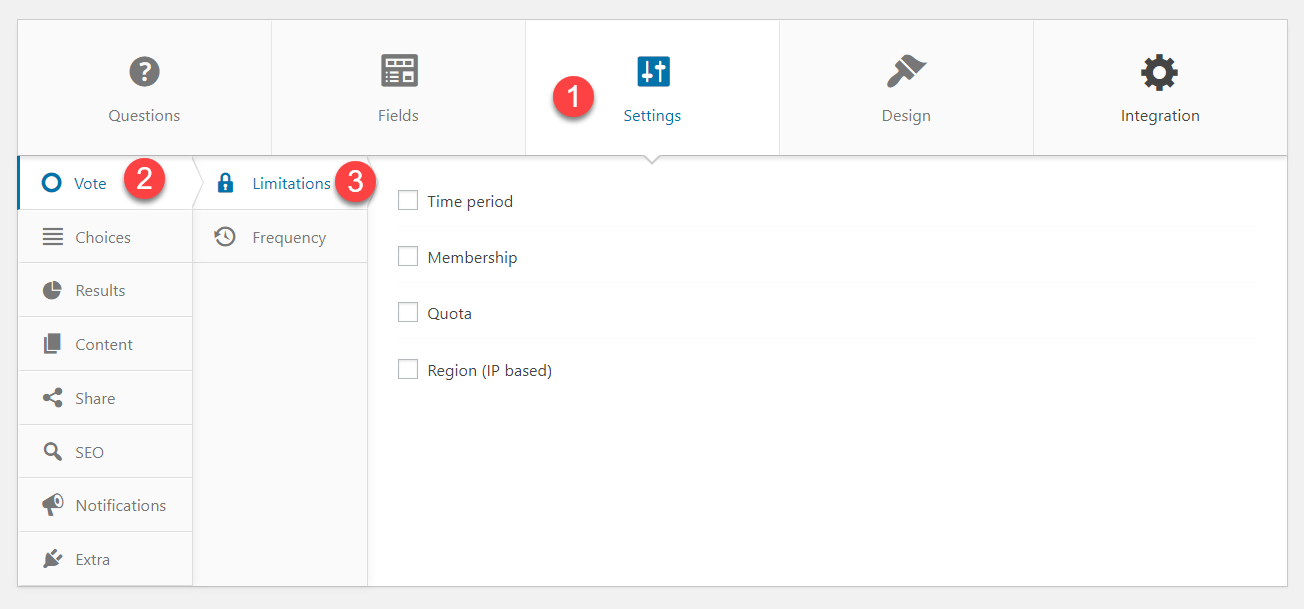 Time period#
Time period allows you to set when your poll will be accepting votes.


Start date: The date where your poll will start accepting votes (your poll will not accept any votes before this date)
End date: The date where your poll will stop accepting votes (your poll will not accept any votes after this date)
Membership#
Will allow voting only for logged in users with specific roles, you can make use of this option if you want to accept votes from logged in users only if you select all the roles.
You can hold CMD on Mac or Ctrl on Windows to select multiple roles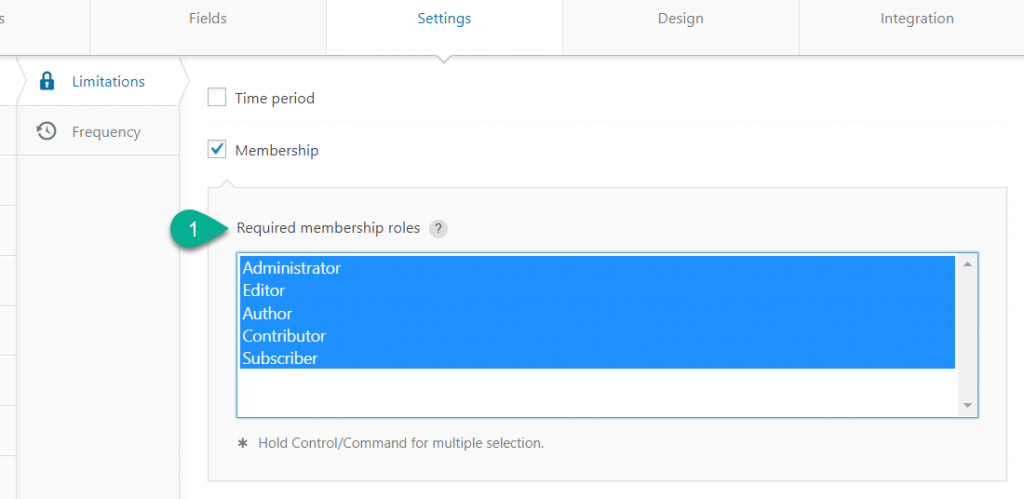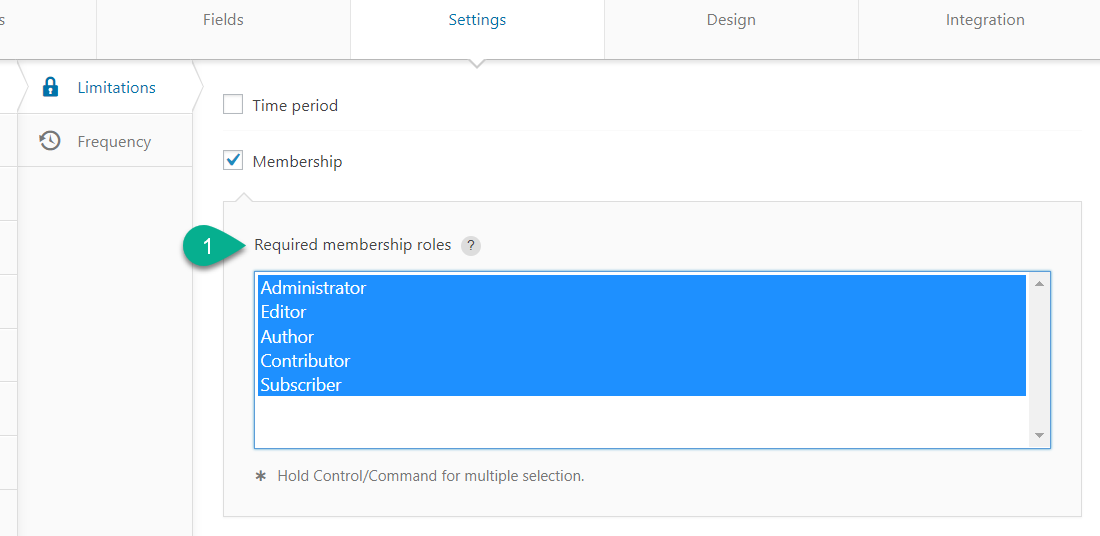 Required membership roles: Select the user roles that will be allowed to vote
Quota#
This option will be useful if you want to receive a specific amount of votes for your poll. A good example if you want to receive 1000 votes only and your poll will not accept any other votes after that.


Number of votes: The number of votes that will be accepted before stopping accepting any other votes
Region#
Region can be a useful option if you would like to accept or deny votes from specific regions or networks. A good example for that if you want to receive votes from any IP range within Europe and deny votes from any other IPs.
This feature depends on the IP address of the voter, it can be bypassed by using a VPN so it might not be a very accurate way to accept/deny votes but this is the best possible method.

So the idea is by adding a list of IPs, you can always use * to represent a wildcard (any number). When a user vote, his IP address will be compared to this list, TotalPoll will start from the top to the bottom and compare if the voter IP matches one of them, if so, his vote will be either allowed or denied.
---