Having a design that follows your brand guidelines is important to keep your brand consistent to your customers. Thus, TotalPoll allows you to control every aspect of poll design through a design customizer that's very similar to WordPress' customizer. Furthermore, TotalPoll has a templating system that gives you ability to have a very customized look and layout.
Templates#
Templates are just like WordPress themes but designed to work with TotalPoll only. Every template has different set of settings and therefore, you need to pick a template that fulfill your needs carefully.
TotalPoll comes with a default template that has been designed for general-use purpose, it supports all choice types and offers a great control over design elements.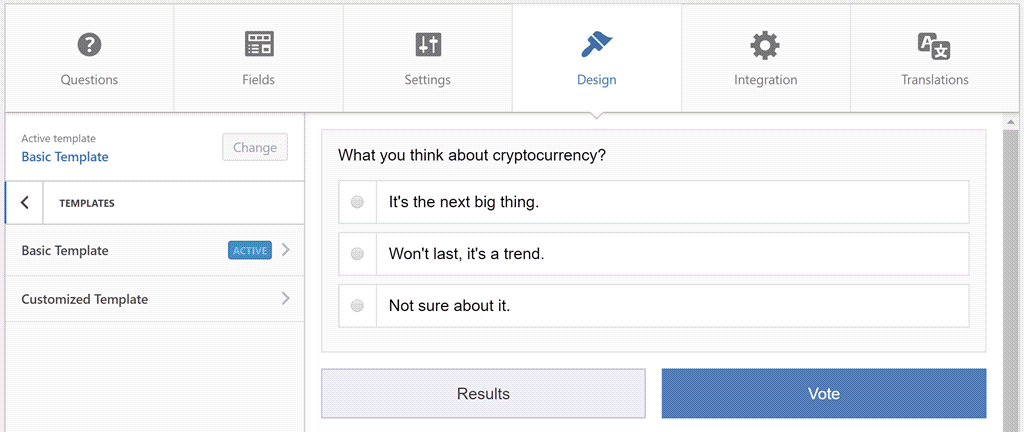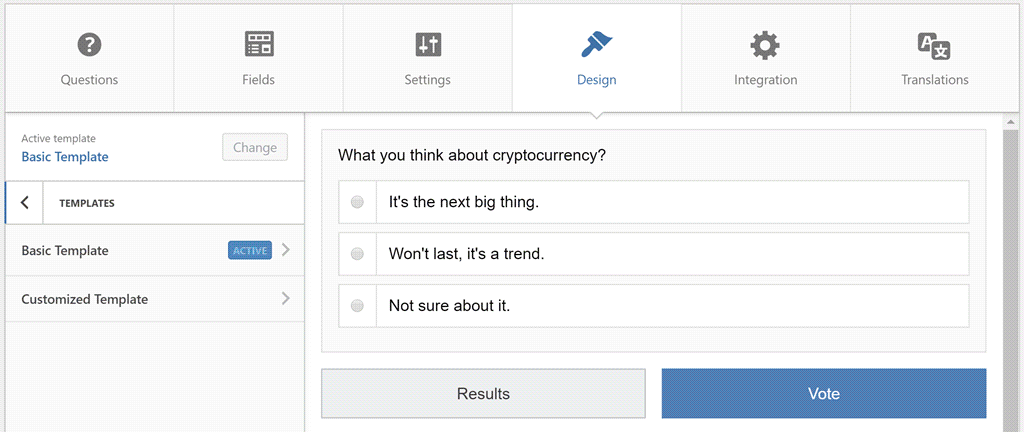 The default template is usually enough for the majority of use cases, but, you can always get new templates from our store or let us design a customized one for you.
Layout#
The layout section gives you control over poll layout and structure, you can set different settings from there like how many question and choices per row, maximum container width and more.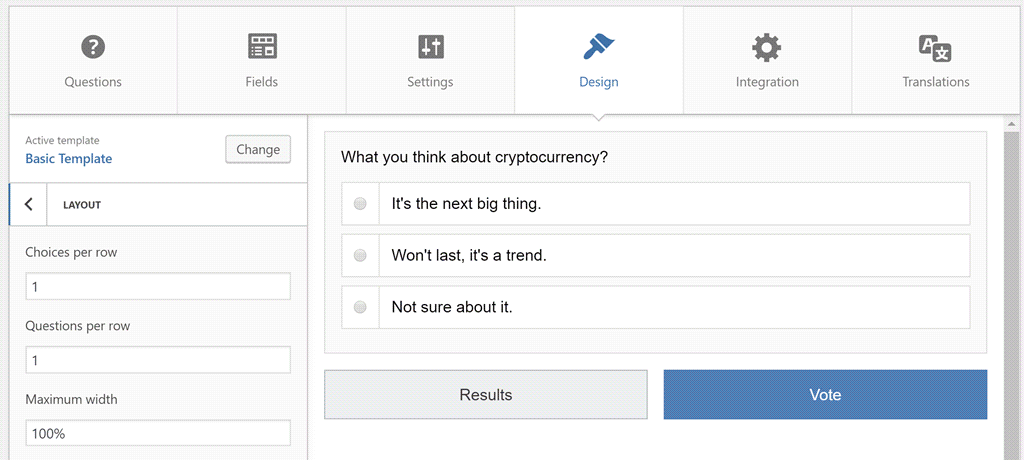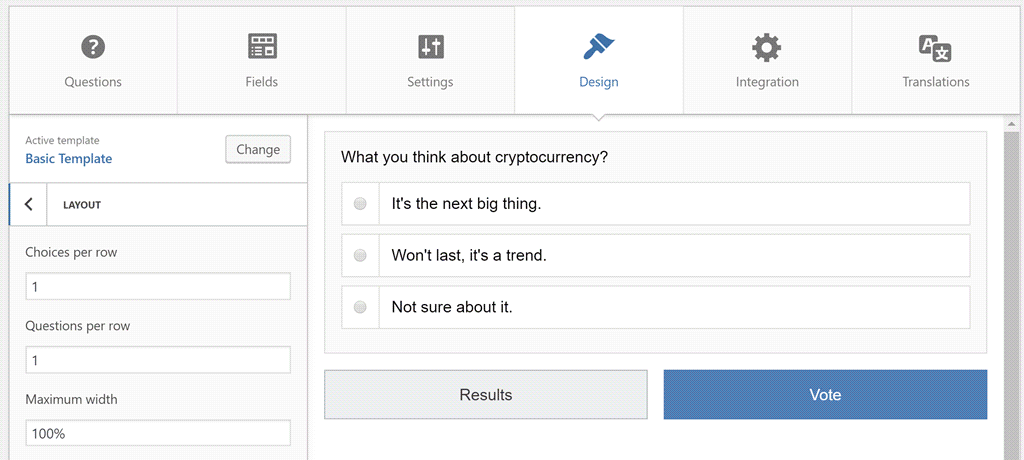 Colors#
Usually, every brand have three main colors: primary, secondary and accent. This section allows you to define and apply these colors to your poll design.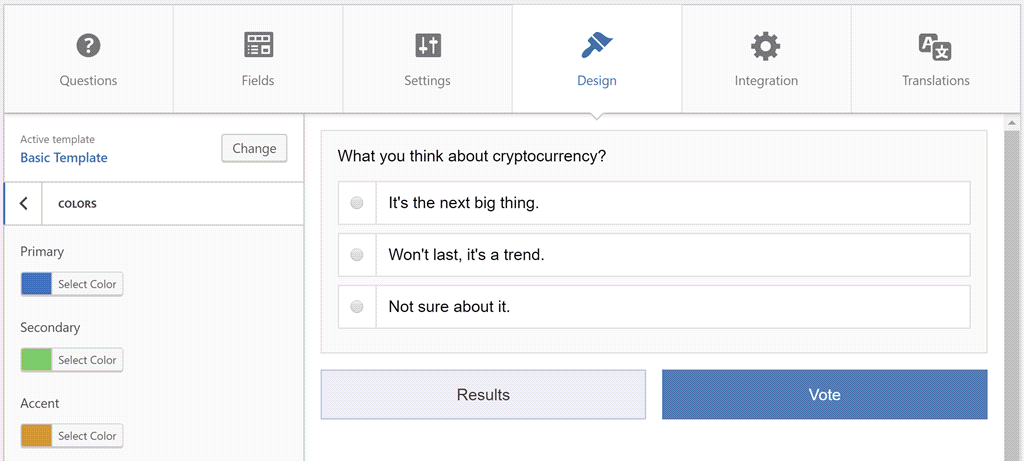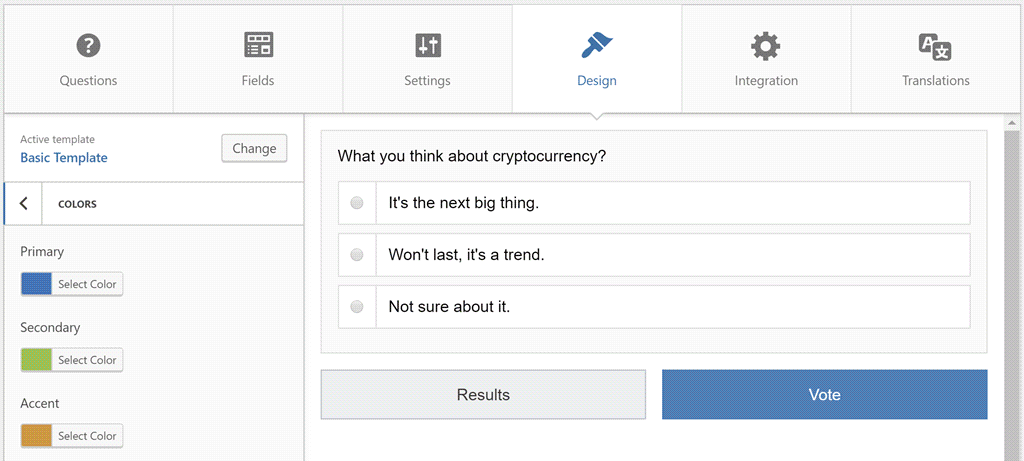 Text#
By default, polls inherits the same typography style of your website but in some occasions, you need to customize the poll typography and that's why TotalPoll offers such options.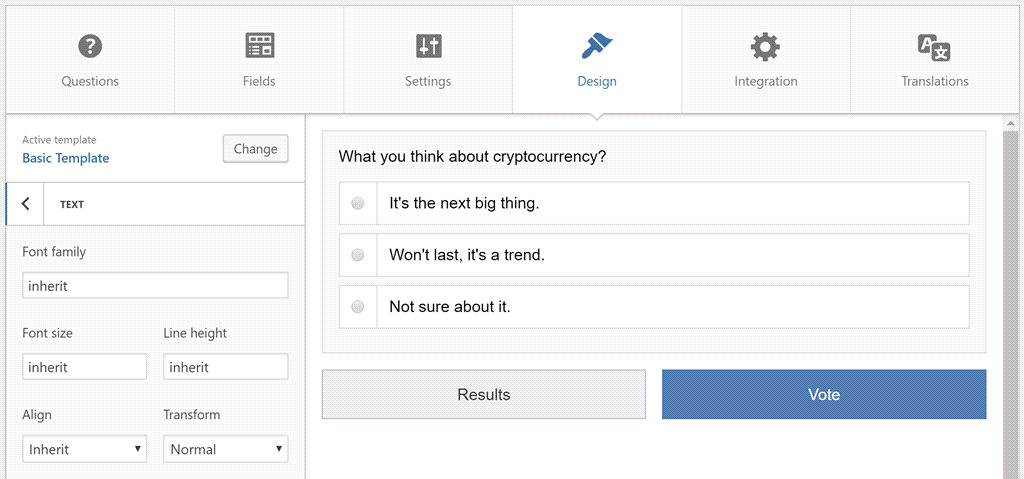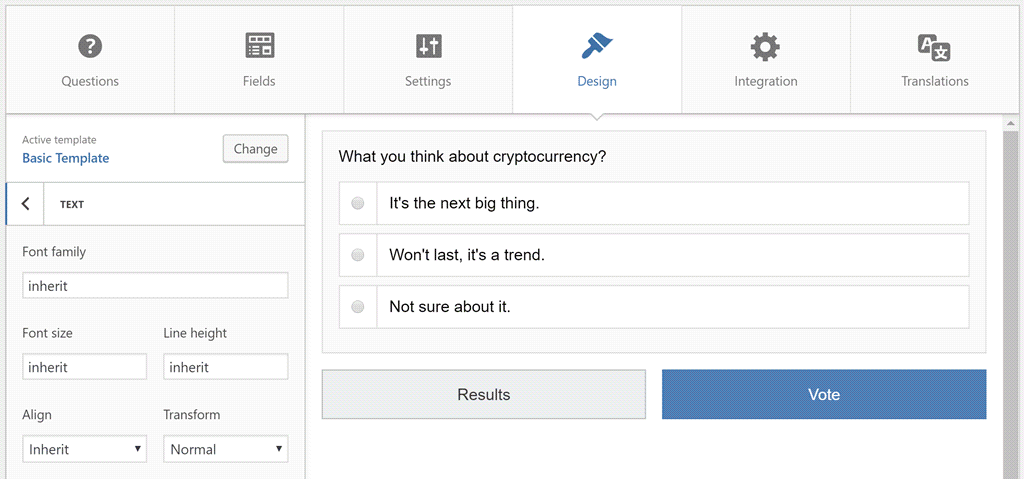 Elements#
Every element of poll design could be customized through this section. For example, you can customize the color of questions, choices, votes bar and much more.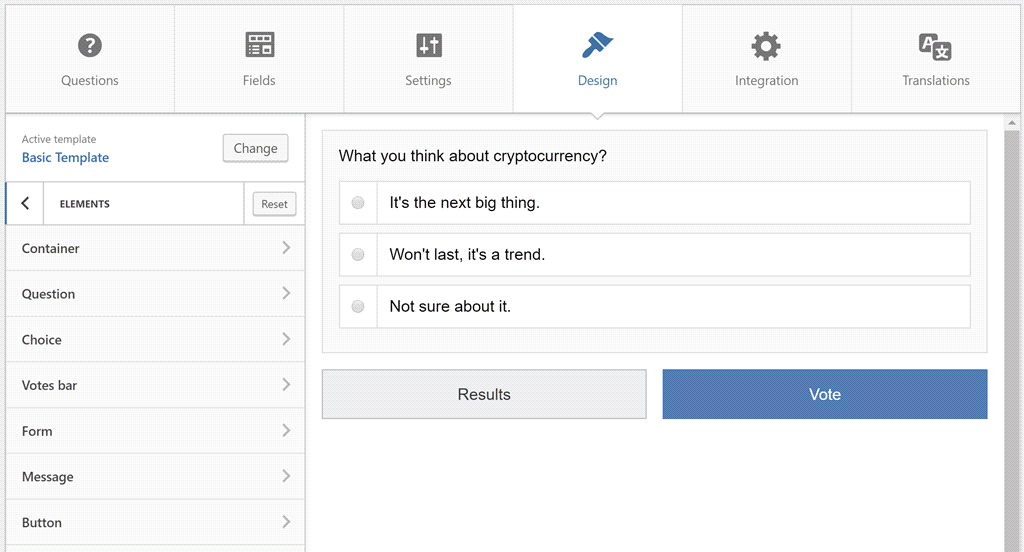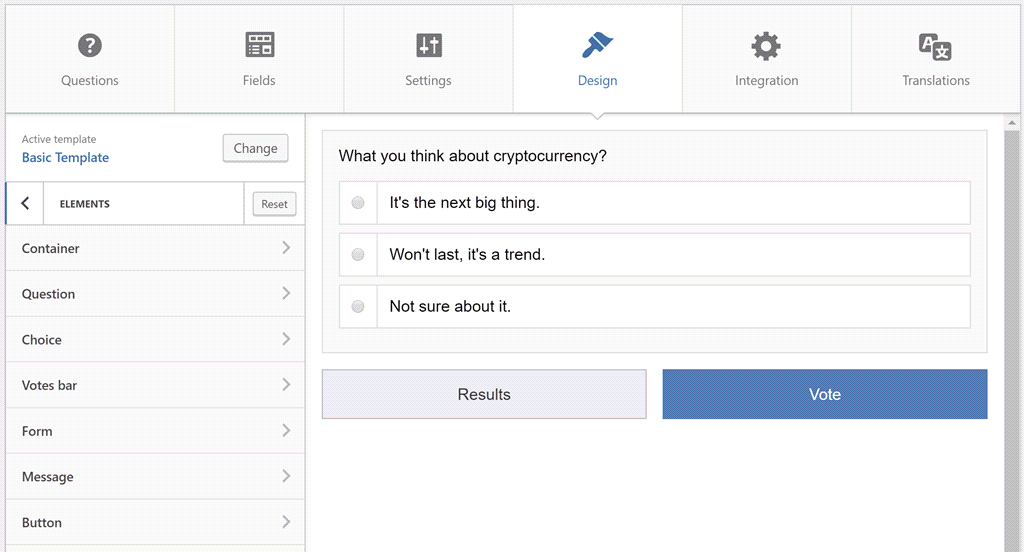 Behaviours#
The behaviours section allows you to control different behaviours of your poll design such one-click vote which enables user to cast a vote by just clicking on the choice.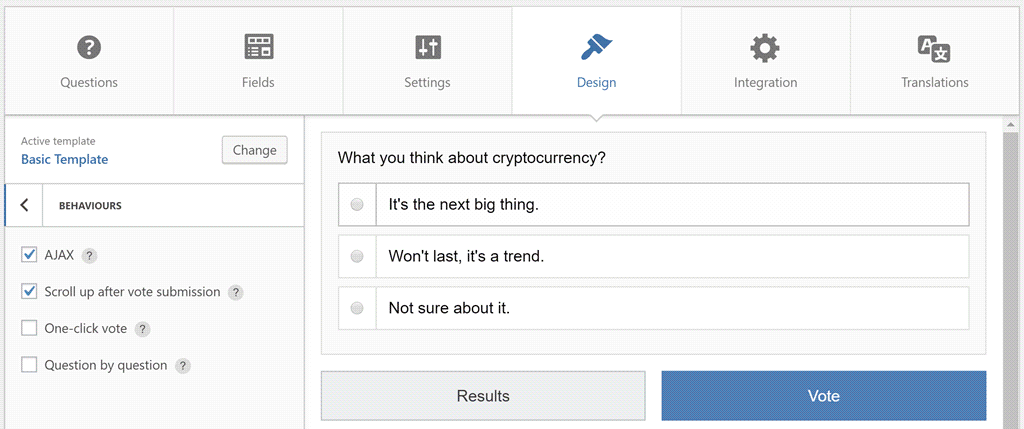 Effects#
This section allows you to control effects and transitions of your poll such transition type and duration.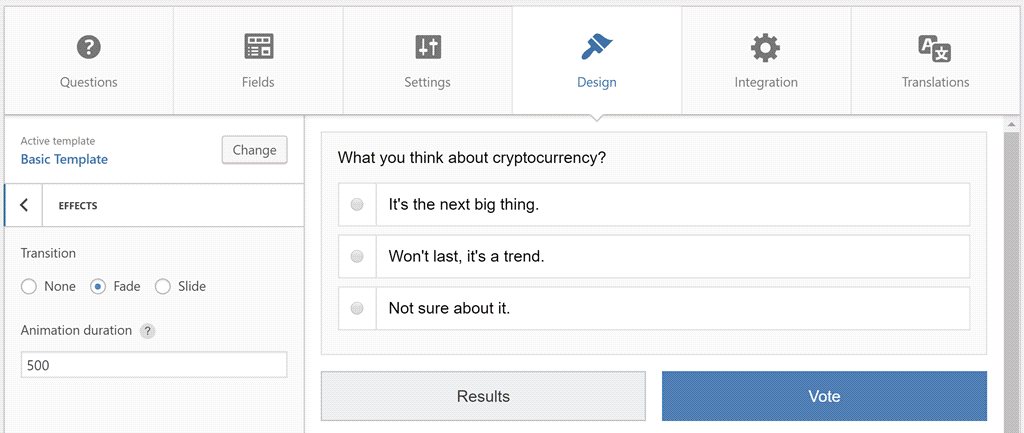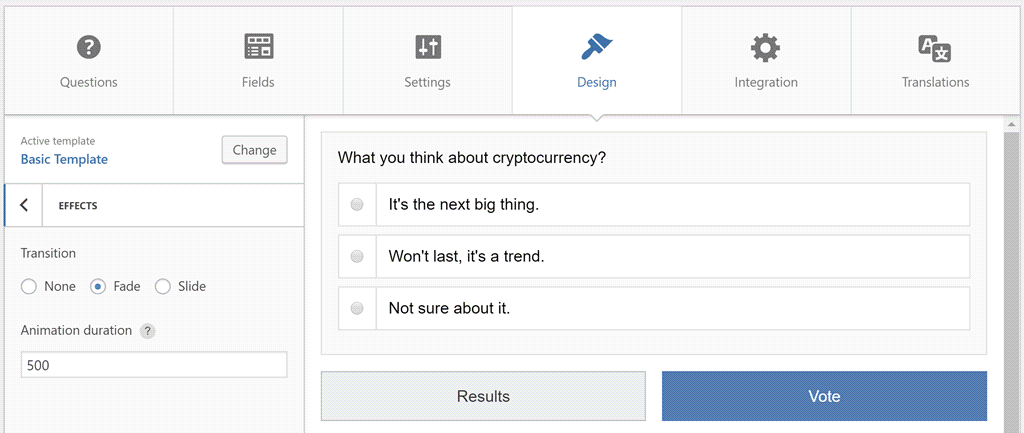 Custom CSS#
Built essentially for developers, this section allows you to inject some custom CSS ruleset without touching a line of code.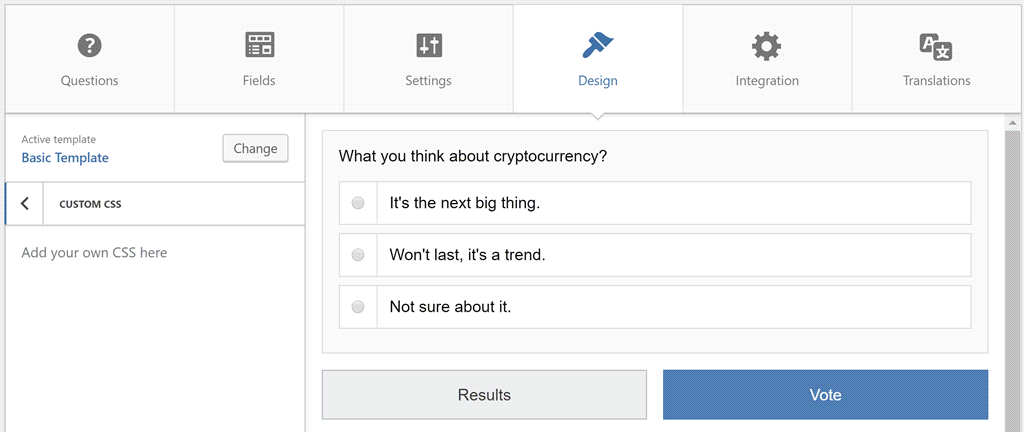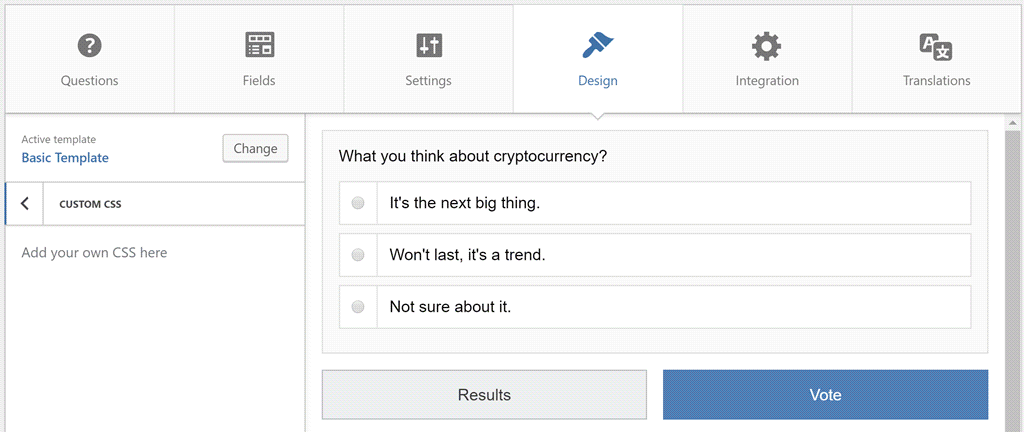 ---