Poll publishing in TotalPoll
---
TotalPoll optimized workflow makes poll publishing process simple, quick and joyful. TotalPoll offers 6 different integrations which cover most use cases, from simple like shortcode to very advanced integration such REST API.
Shortcode#
Shortcode is a popular WordPress feature used for integrating different plugins due to its simplicity. TotalPoll is no exception, allowing you to integrate your poll almost everywhere in your website.


Widget#
Another popular WordPress feature used in sidebars and sometimes as building blocks in page builders. TotalPoll offers multiple widgets enabling you to enrich your sidebar.


Direct link (Permalink)#
This is the most simple method to publish your poll, where your visitors can access the poll through a direct link.


Embed#
Sometimes you may want to run a poll on another website, this method allows you to embed a poll in another website using an iframe.


Email#
This method gives you direct vote links of poll choices so you can use them in your email template.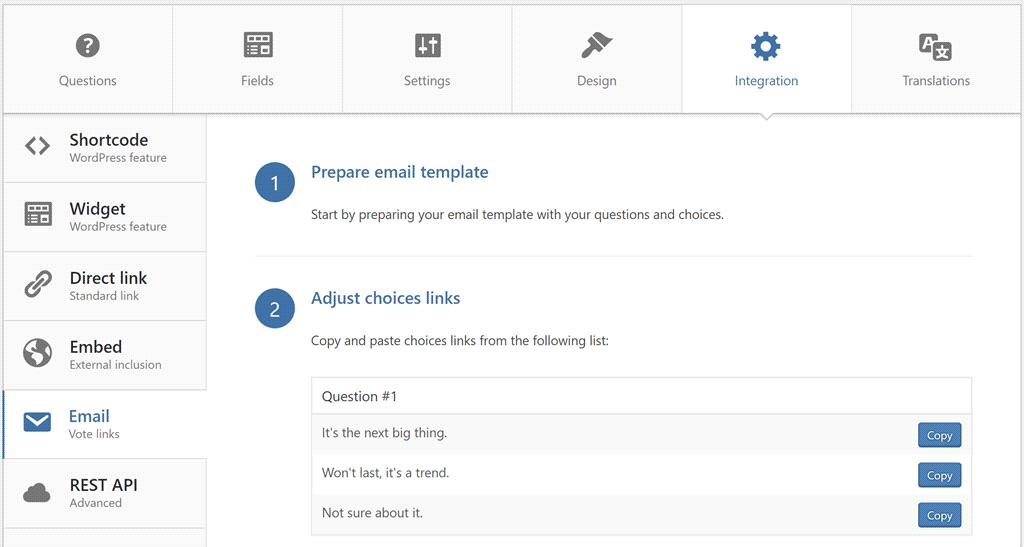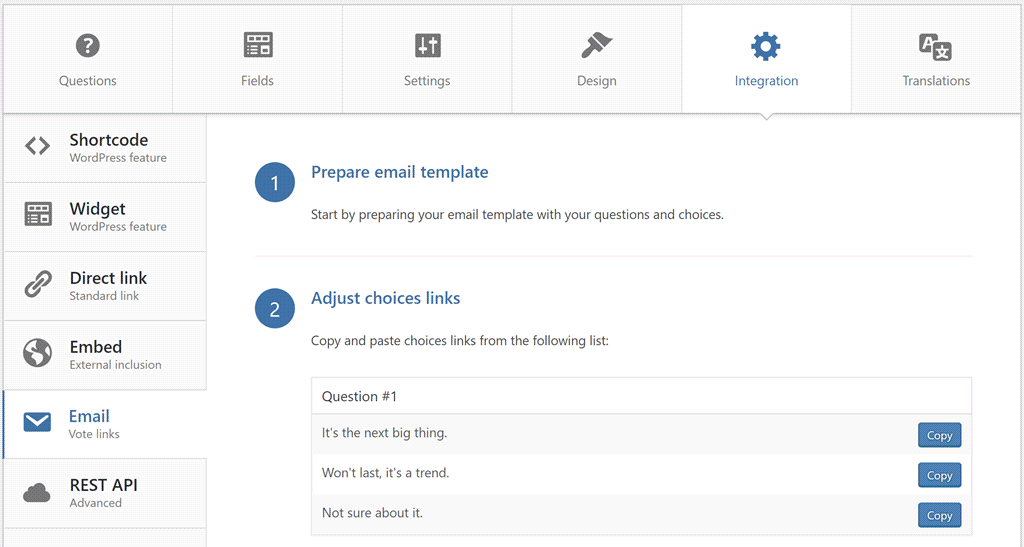 REST API#
Built essentially for developers, TotalPoll could be integrated easily in a mobile application, single page application and much more.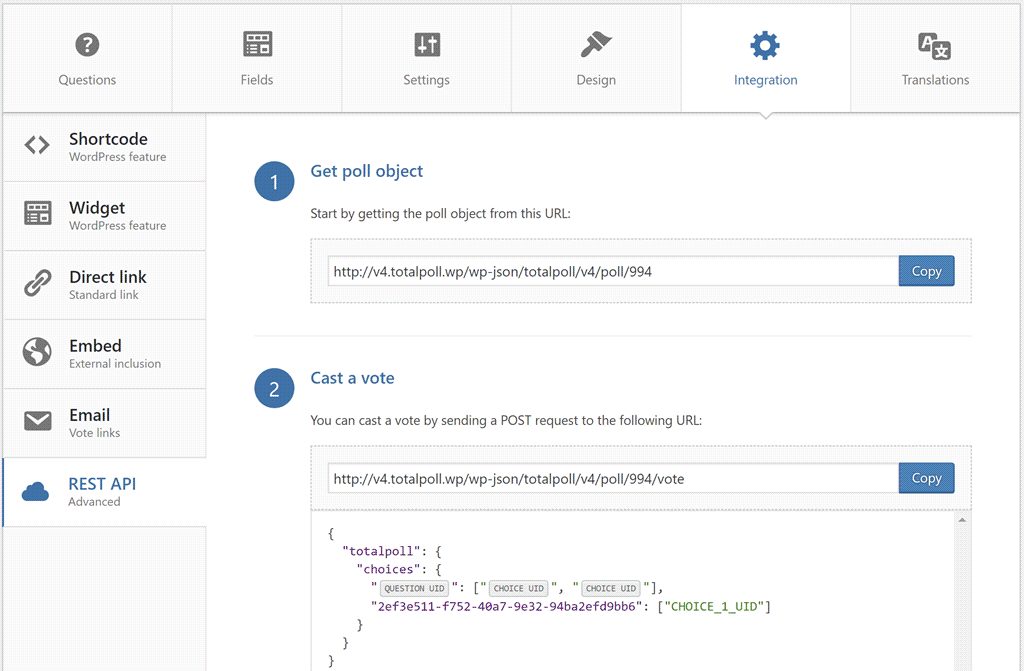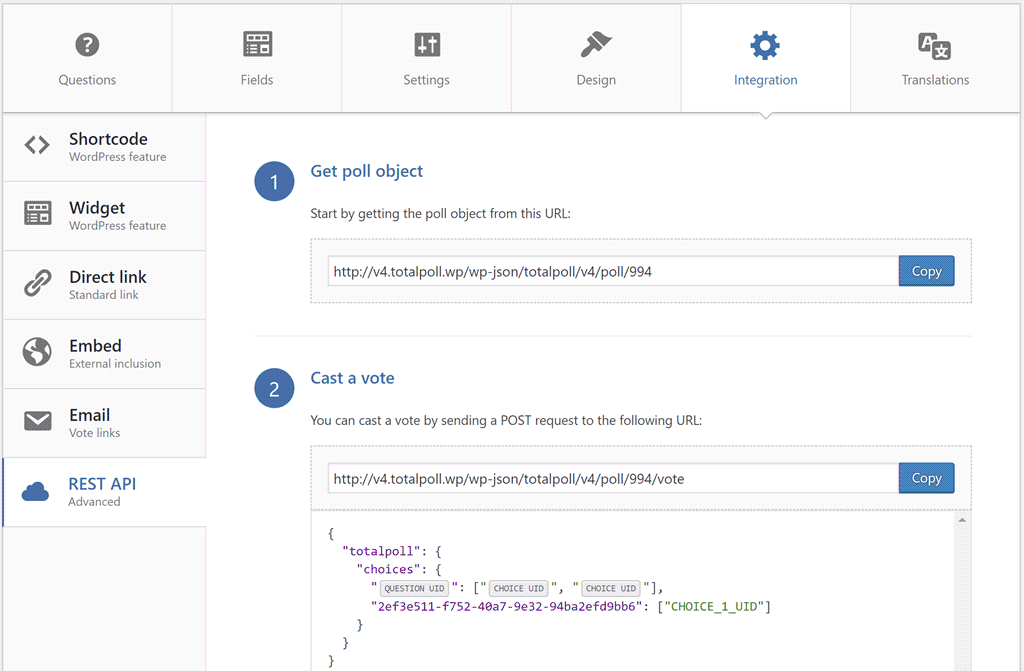 ---