TotalContest has started as a minimal WordPress contest plugin that supports only one type per contest to a full-fledged contest plugin with a set of powerful features. Many features were been added to this release such as multiple fields support, revamped user interface, and more!
Dashboard#

We've added a dashboard so you can have an overview of your running contests with some details like votes and submissions. Furthermore, the dashboard covers some other functionality such as product activation.
User Interface Overhaul#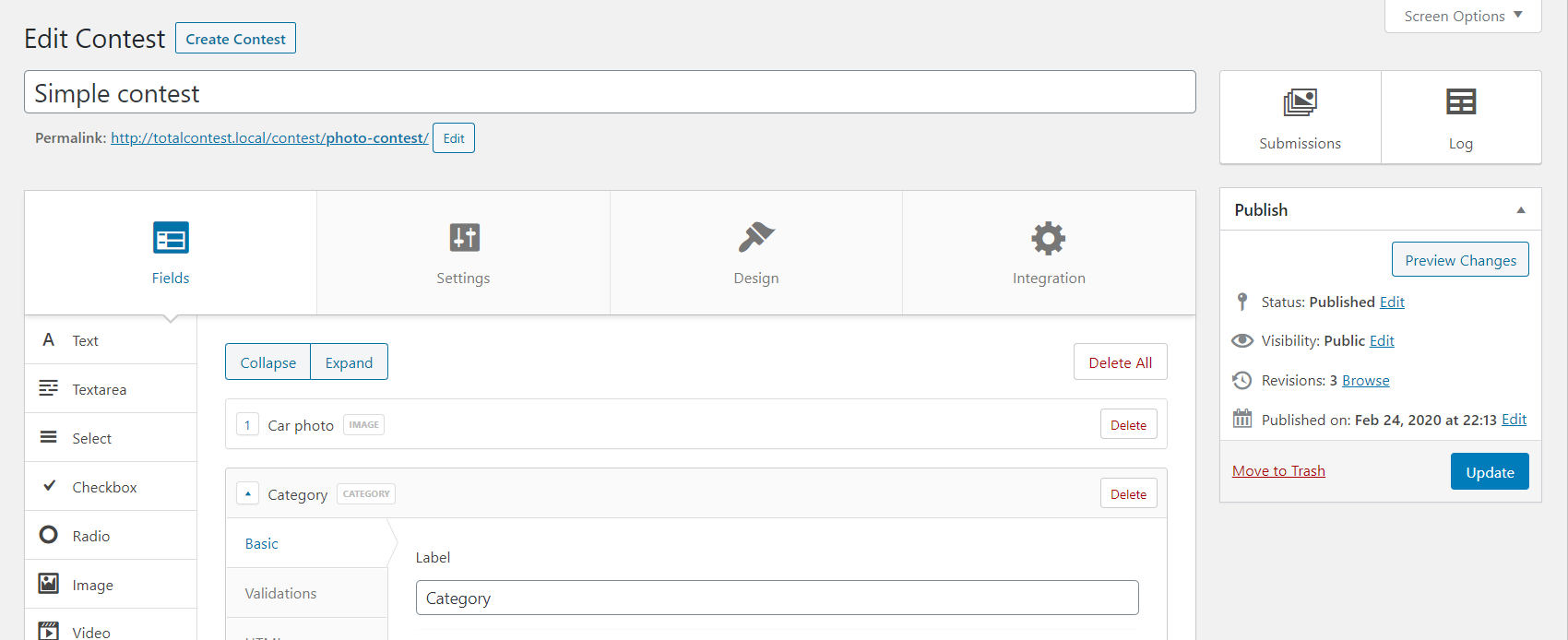 We've redesigned the user interface while focusing on simplicity and efficiency. Thanks to these improvements, the process of contest creation is now seamless and comprehensive.
Improved Submissions Listing#

The submissions listing screen has been improved with some inline actions like preview and approval. Also, you can export submissions in multiple formats.
Content Template Control#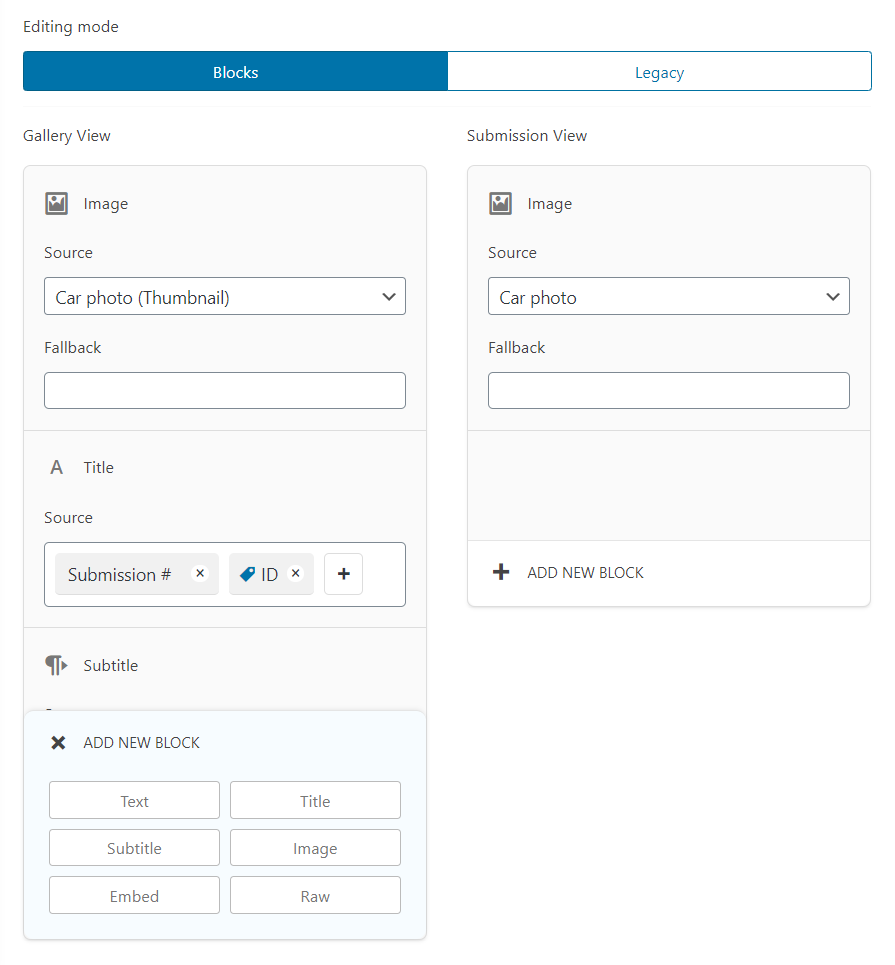 In this release, we've introduced a new way to control the content template, it's a blocks-based solution that supports re-order through drag and drop and custom expressions. We know that isn't perfect and that's why we're looking to hear your feedback and suggestions.
Multiple Content Types#
TotalContest now supports more than 6 different types of content including images, videos, audios, embeds, and rich text. This feature enables you to run contests that accept multiple content types.
Submission Categorization#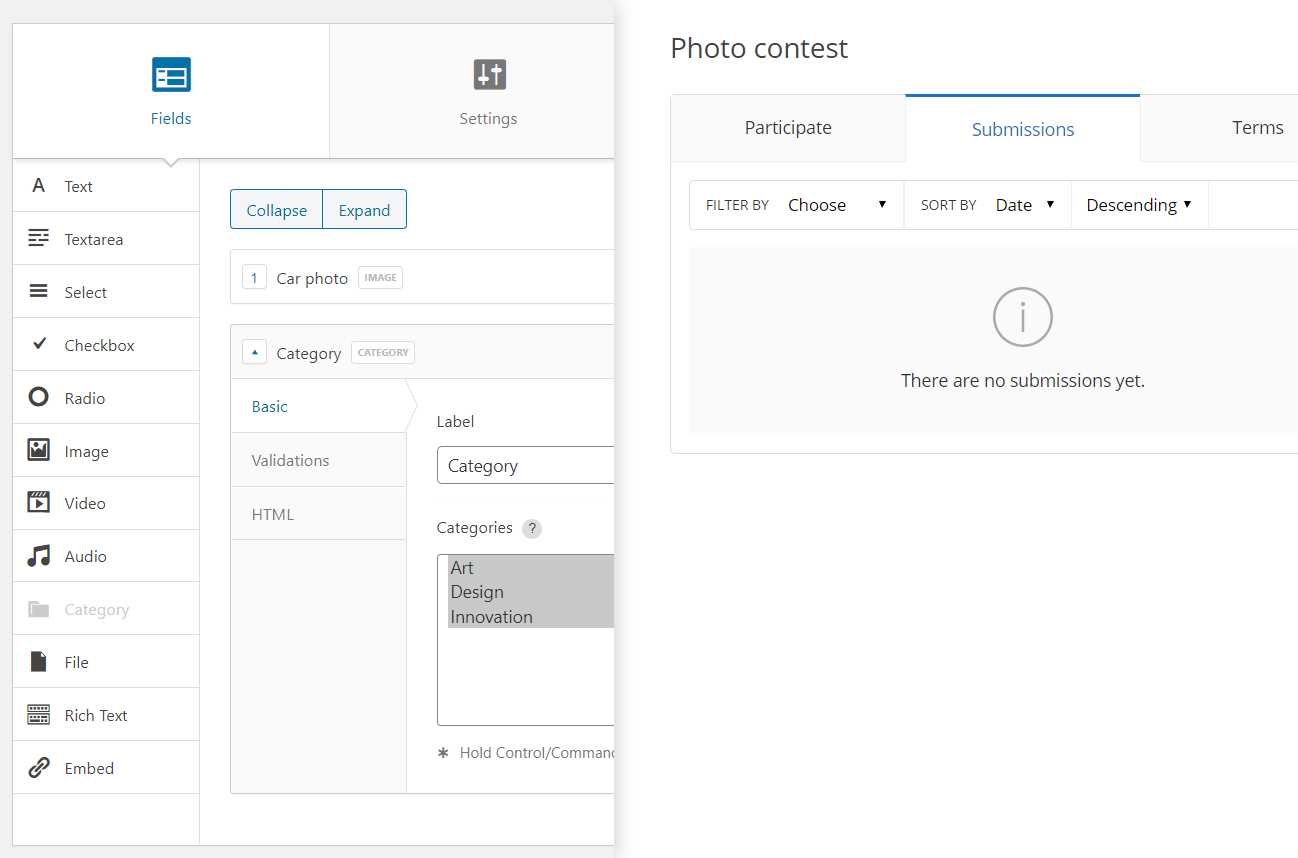 You've asked and we've listened, TotalContest now supports submission categorization through the category field available in fields tab and category filter in submissions gallery screen. Not only that, but you can also cap votes for each submission per category.
Appearance Customization#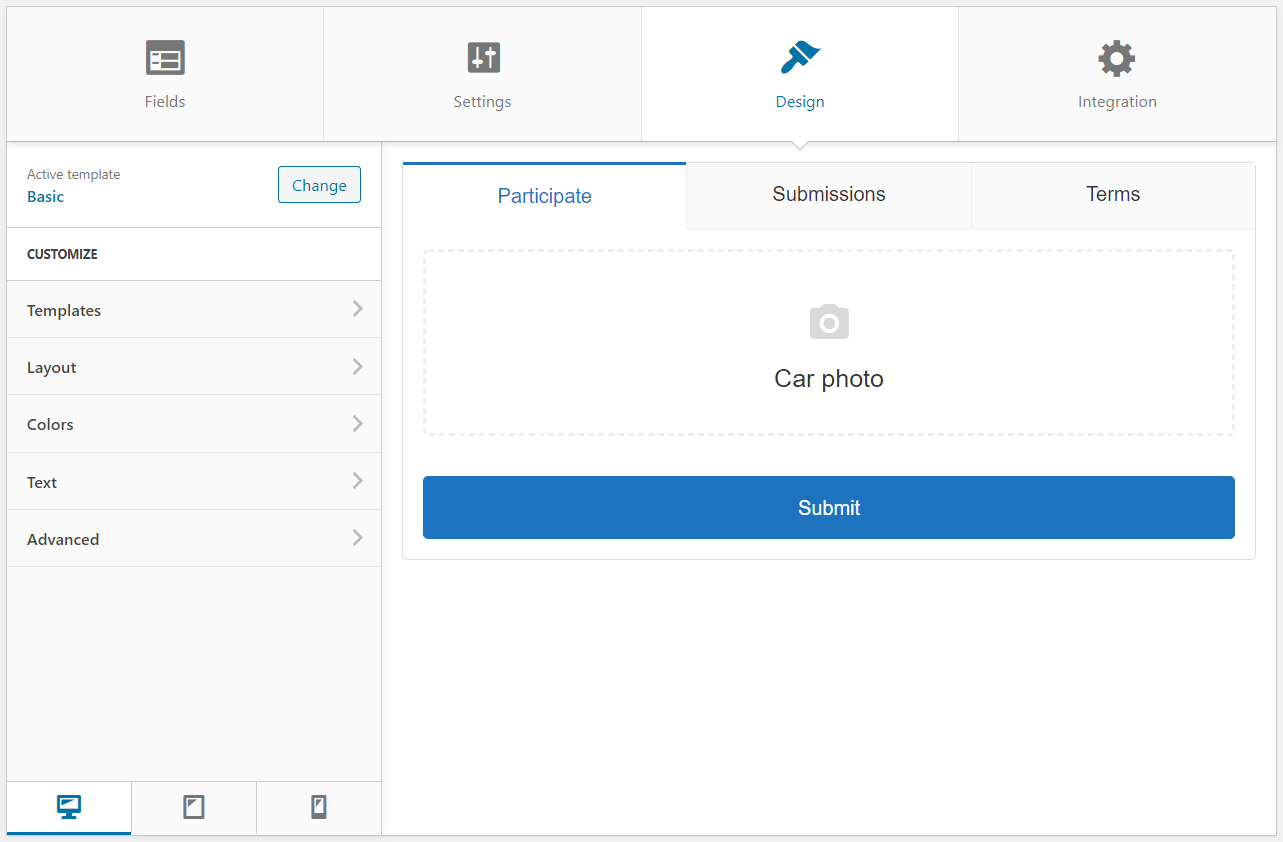 The new release features a rich set of appearance customization controls with a live preview window. Advanced users could benefit from the custom CSS field to take the contest's appearance a step further.
Integrations#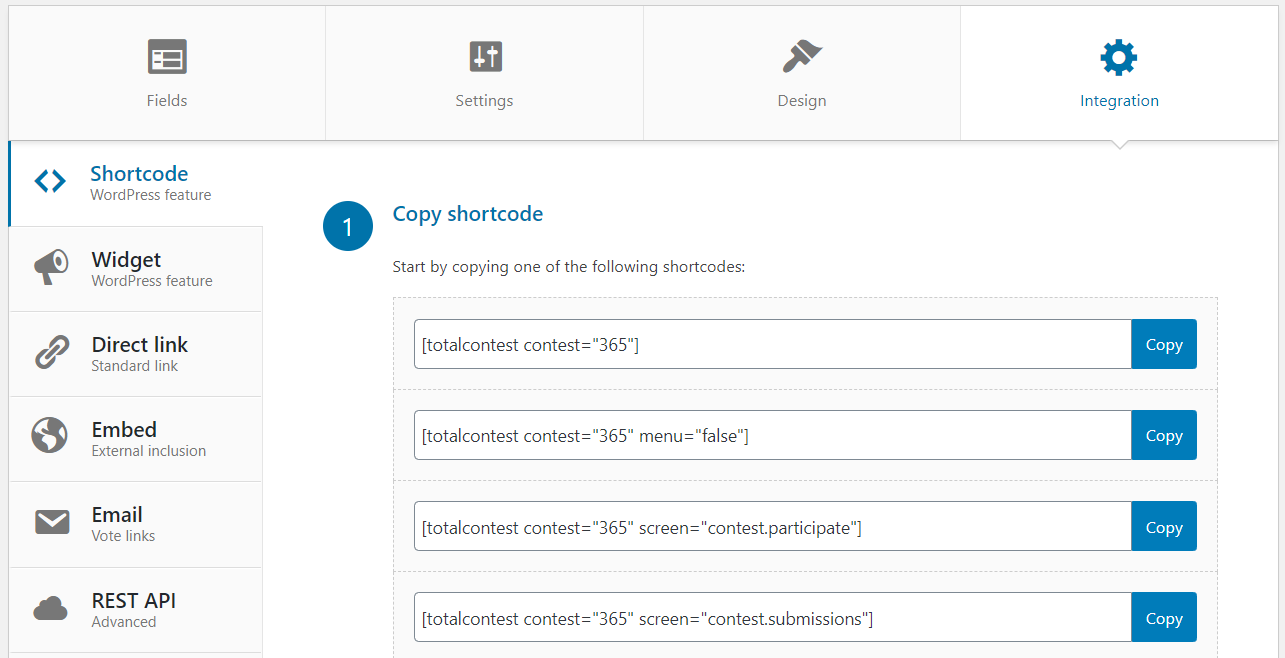 Widget, permalink, shortcode, email, embed, and REST API are the available integrations in this release. We've crafted this part focusing on making the integration as simple and quick as possible.
Last Word#
Finally, we'd like to thank all who helped us making TotalContest better for everyone with their valuable feedback. Please feel free to join the community and start contributing by reporting a bug or filing a feature request.