6 Tips to Tighten up Your WordPress Website Security
WordPress is a household name. Each year, hundreds of websites are set up on it. These mega subscriptions signal that this is a dependable software. But even with its hundreds of reliable features, WordPress, like any other software is vulnerable to attacks.
There are many risks, and attackers are leveraging on the high subscriptions to launch malware attacks on website users. Check out these statistics, you will see that close to 40% of all websites rely on WordPress as a content management system.
So, what steps should you take to protect your WordPress website from attacks? We will share 6 handy security practices. But first, here are some of the security concerns that WordPress websites are vulnerable to.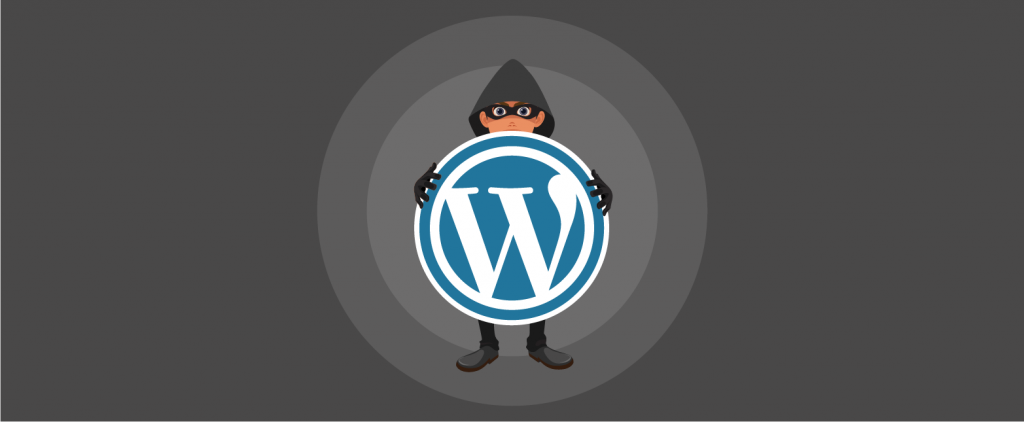 3 Security concerns for WordPress websites#
Many of the times, an attacker's main intention is to gain frontend or server-end access to your website. This enables him to inject malicious files or compromise your website.
SQL injections#
WordPress websites run on a database known as MYSQL. When an attacker gains access to the website's database, he is said to have launched an SQL injection. This attack grants him full access to the website's database and can complete actions like creating new admins. He may also spam the website with malicious links.
---
Brute force attack#
Here, an attacker visits the WordPress login page and attempts to access your website using a trial and error method to guess your login credentials. Though their efforts might be fruitless especially if you have strong and unique passwords, these multiple attempts may cause your host to suspend your account. You may also experience some downtime.
Check out these tips on how to create unique and strong passwords for all your accounts.
---
Malware attacks#
WordPress websites are also vulnerable to malware attacks. Malware, short for malicious software, is any unwanted program that gathers sensitive data without a user's knowledge.
The most common malware vulnerabilities affecting WordPress websites are backdoors, malicious redirects, and drive-by downloads.
Your host and WordPress could be doing all they can to seal all the security holes on their end. But still, some factors and behaviors could make your site more vulnerable.
---
Weak passwords#
Weak passwords are the number one reason for the rising number of successful attacks on many online platforms including WordPress. Many people use characters that are too easy for an attacker to guess.
For instance, Identification Number, middle names, pet names, names of their children, 1234, and so on. Using the same password on multiple accounts is also a recipe for disaster.  See how reusing passwords puts all your accounts at risk in the event of an attack.
---
Getting themes and plugins from untrusted sources#
Free plugins and themes might sound like a good financial plan but they are also a potential source of security concerns. Many free services are altered to contain data harvesting malware which exposes the security of a WordPress site.
---
Failing to update everything#
If I would put this in simple terms, I would say that failing to run an updated version of any program puts your devices and data at risk. Narrowing down to WordPress, running your site on outdated plugins, themes, or WordPress software makes your site vulnerable to attacks.
Make a habit of installing all updates as soon as they are available from the official developers. Now that you know the security concerns and the habits that make you more vulnerable to a successful attack, let's switch gears and look at what you can do to protect your site.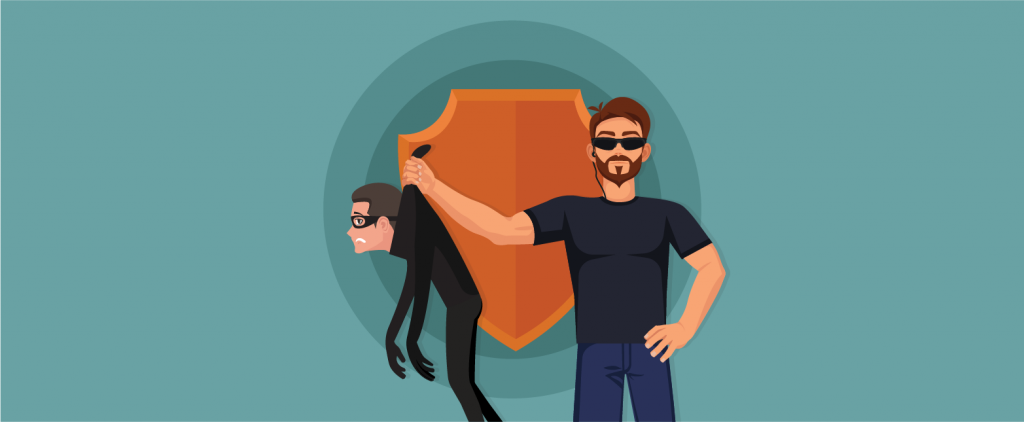 6 best security practices to secure your website#
Many attacks on WordPress websites happen not because the software has weak security systems, but because attackers take advantage of the lack of security awareness within the users. Here are tips that will set you apart from the rest of the uninformed WordPress website owners:
1. Keep your WordPress site up to date#
Like any other program, using an outdated WordPress software is a recipe for disaster. An up-to-date version contains the most recent security patches that secure the software's core, plugins, and themes. Minor updates are automatically implemented but major updates require your manual input.
---
2. Use a security plugin#
A security plugin is also a vital tool to help you heighten your website's security. Some of the security features offered by leading plugins include file monitoring, real-time security notifications, activity audits, firewall protection, and remote malware scans.
---
3. Ensure your network is encrypted#
Encrypting your network from anyone prying around also helps to secure WordPress websites. Using a Virtual Private Network is one of the reliable ways; - it creates a secure tunnel between you, the site owner, and the host. Definitely look more into how to encrypt your network with a VPN.
---
4. Use a unique username and strong password#
Avoid using easy to guess usernames and passwords such as your name, Admin, administrator, and 123456. They are easy to guess and can cause you to become a victim of brute force attacks. You may use password generators and managers to come up with complex passwords.
---
5. Make your WordPress version number invisible#
By default, all WordPress websites have a version number that is visible at the page source and admin panel. Making this invisible puts you on the safer side in an instance where attackers develop malicious attacks that target a specific version.
---
6. Know your host#
The market is full of many companies with each priding itself as the most reliable one. Please note that not all hosting is equal. Go for companies that have a reputation for reliable and safe hosting.
Everything about any host out there may seem right until there's a security breach. The best company should have proper security aspects, reliable speed, and good adaptability to stress. If you are constantly dealing with downtimes, poor performance speeds, and increased hacking attacks, your host's security mechanisms are lacking.
---
Summing up#
The cyberthreats are not about to go away any time soon. If anything, they are likely to become more complex. Only you can help yourself by buckling up for the ride. Make your WordPress website invisible to attackers by implementing the cybersecurity practices discussed above.