Boost Your WordPress Website's Performance with the Best Competition Plugin
In today's competitive world of online business website owners are constantly striving to improve their websites performance and boost their rankings on search engines. One effective way to achieve this is by incorporating interactive content tools like competition plugins, which add a fun and engaging content experience. These plugins not only captivate your audience but also play a crucial role in enhancing your websites' SEO success. In this article we'll explore the significance of competition plugins in optimizing website performance, delve into how user engagement impacts SEO outcomes, highlight features to consider when selecting a competition plugin and introduce TotalContest: the ultimate competition plugin for WordPress. Are you excited? Let's get started!
Why Are Competition Plugins Important for Website Performance?#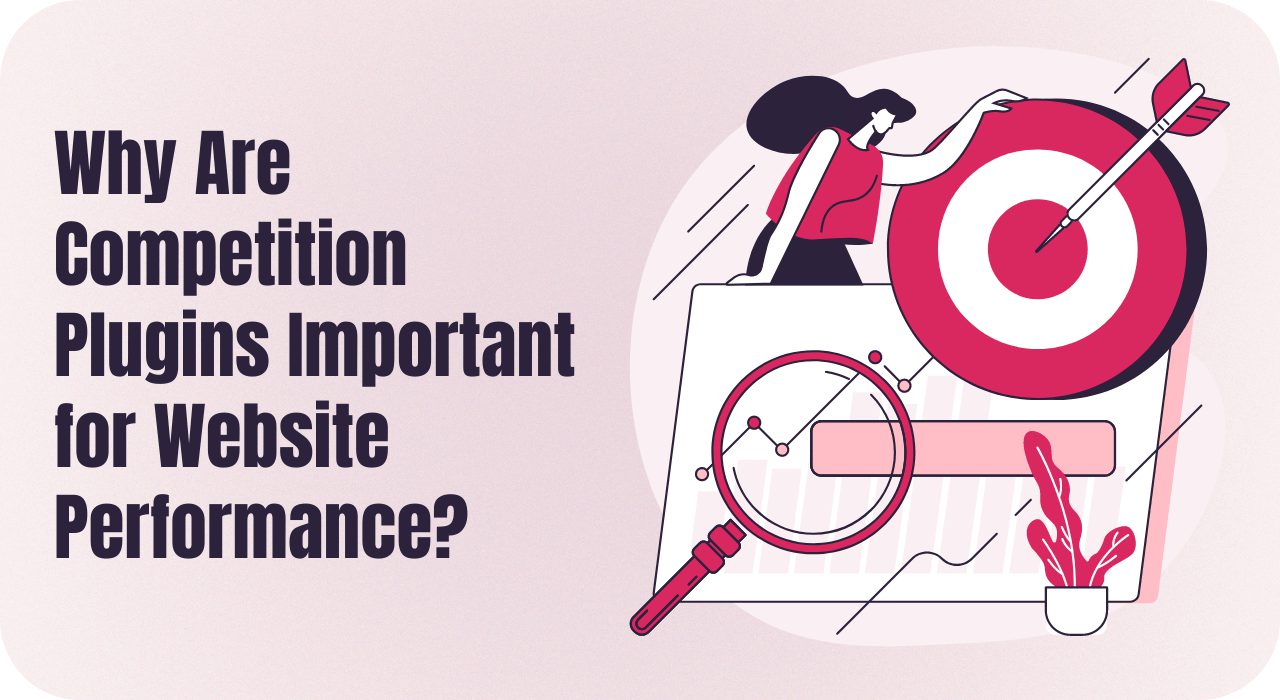 Competition plugins can play a huge role in enhancing the performance of your website in multiple ways:
1. Increased User Engagement:
Competitions and contests generate excitement and interactivity motivating visitors to spend time on your website. This higher level of user engagement reduces bounce rates indicating to search engines that your site provides valuable content.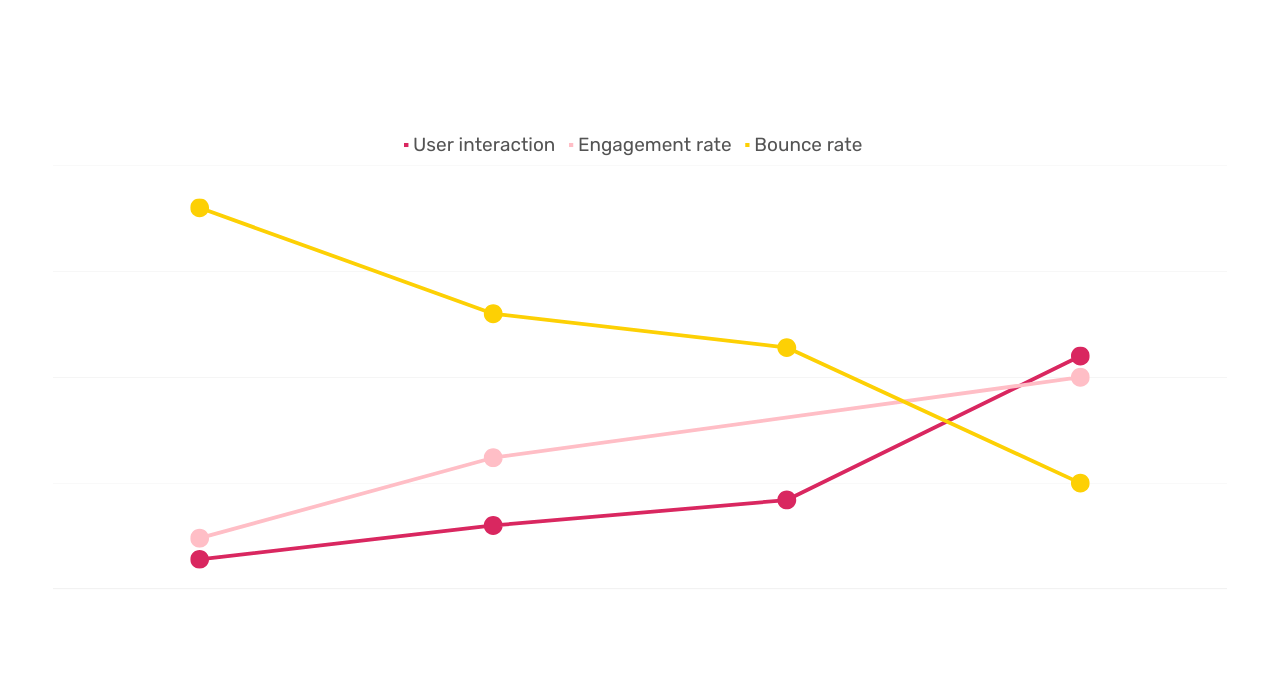 2. Improved SEO Rankings:
Search engines give priority to user experience and greater user engagement signifies the relevance and quality of your website. As a result this can have an impact on your search engine rankings driving more organic traffic.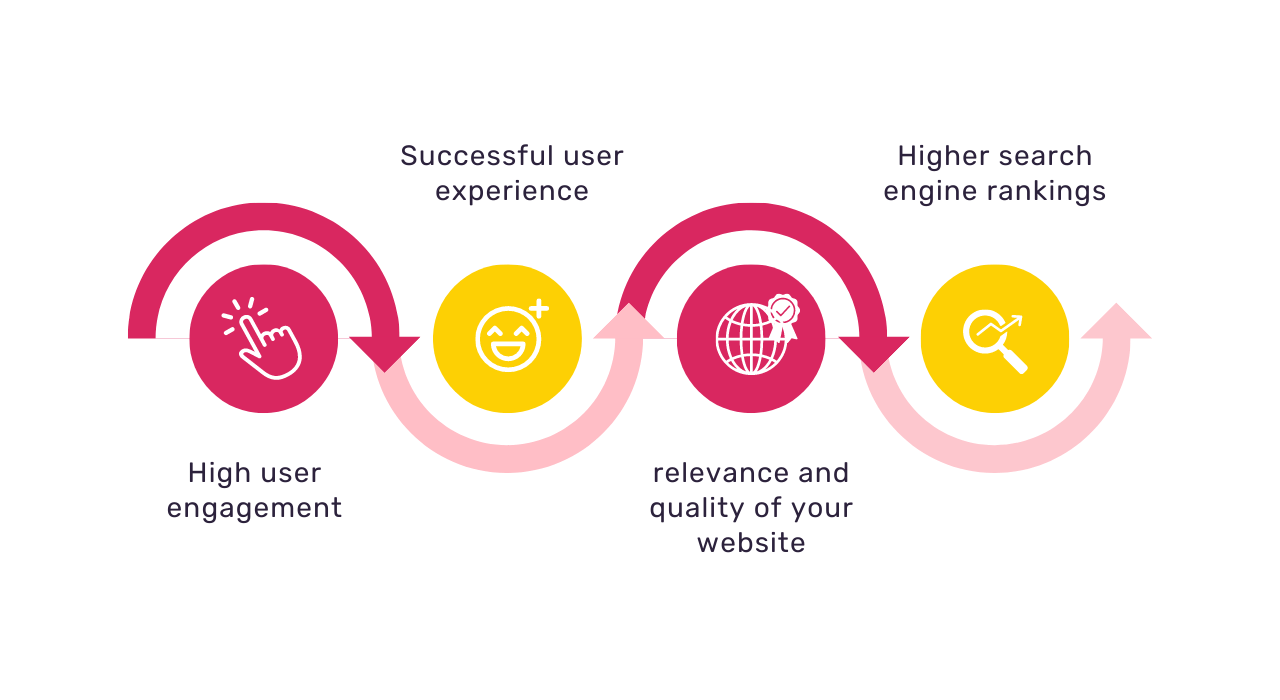 3. Enhanced Brand Awareness:
Engaging competitions can attract visitors to your website exposing them to your brand and offerings. This increased brand awareness can lead to the development of customers who repeatedly visit your site.
Are you curious about the impact that user engagement can have on SEO? Well let's delve into that next...
The Influence of User Engagement on a Websites' SEO#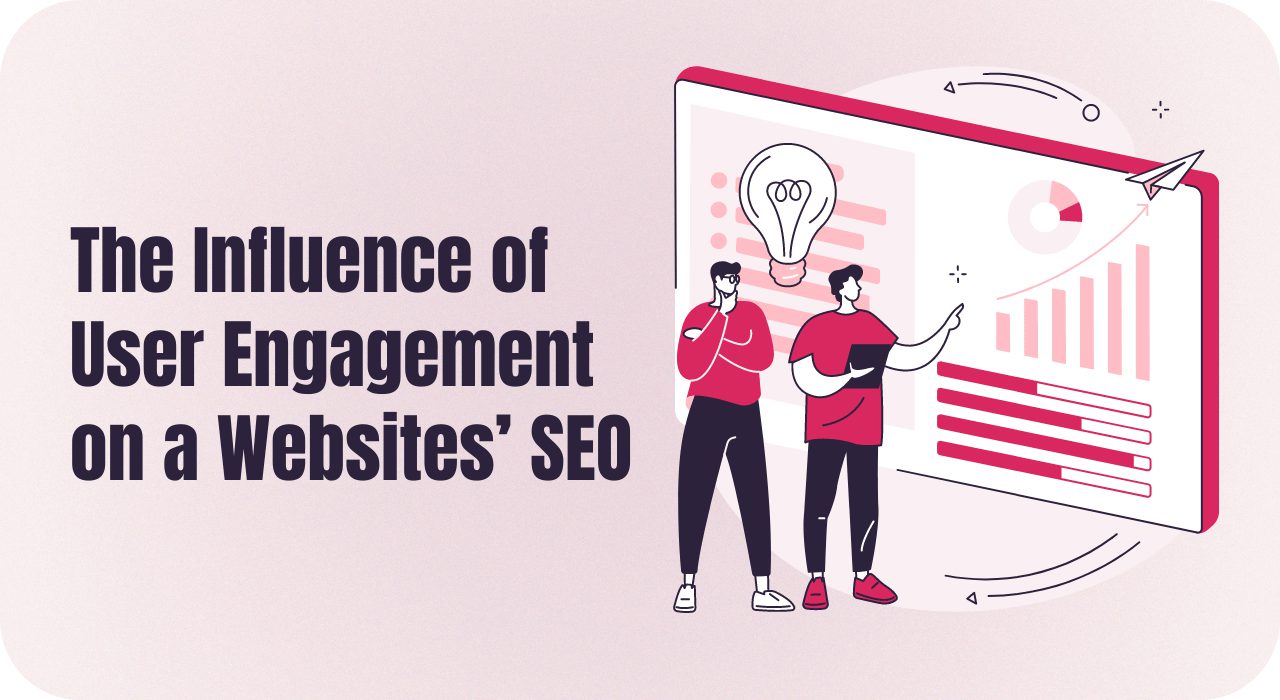 Did you know that user engagement plays a big role in determining the search engine rankings of websites? When users engage with your content, spending time on your pages and exploring different sections of your website it sends a signal to search engines that your site's content is valuable and relevant to users.
As a result this can lead to improved rankings in search results.
Metrics that reflect high user engagement, such as low bounce rates, longer average session durations and increased page views are strong indicators of a well performing website.
But what types of content can possibly create this kind of user engagement? Of course, what's more fun and interactive than a competition? Come on! Let's find out more about it..
The Impact of Interactive Content on SEO and User Engagement#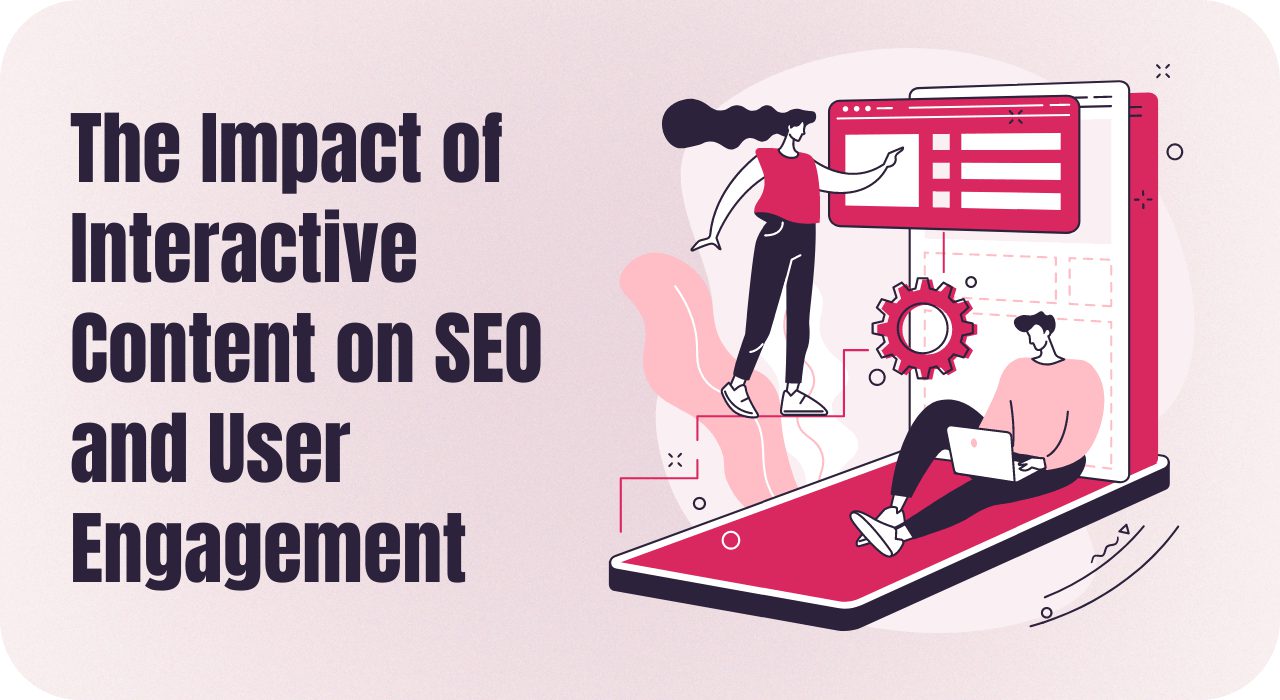 Interactive content, such as competitions, image contests, giveaways and competition games has the ability to capture users attention and significantly enhance their engagement on your website.
Let's explore how interactive content can affect your website's search engine optimization (SEO) and performance.
Increased Time Spent on the Website: When users take part in competitions they tend to spend time exploring your website. Engaging with content encourages them to delve into different sections, read instructions and check out other entries. This ultimately leads to longer session durations.
Reduced Bounce Rates: Interactive content can effectively lower bounce rates by providing an entertaining user experience. When users come across contests, competitions or games that interest them they are more likely to stay on your website rather than leaving immediately.
Repeat Visits: Hosting competitions and contests creates a sense of anticipation among your audience. Users will return to your website for the chance to participate in contests. This fosters repeat visits. Helps build a loyal user base.
Social Sharing: quality interactive content, especially competitions often motivates users to share their participation with friends and followers on social media platforms. This sharing boosts visibility for your website and attracts new visitors.
User-Generated Content: Online game competitions often incorporate user generated content, such as photo contests, video contests, essay contests or audio contests. This type of content holds value for SEO purposes as it provides engaging material that is relevant to your website. Here you can read more about how to leverage user-generated content to build authenticity
Backlinks and Referral Traffic: If your online contests gain popularity other websites and bloggers may link to your contest pages. This generates backlinks and referral traffic which are both crucial for enhancing the SEO of your website.
Positive User Signals: Interactive content in marketing can have a positive impact on user experience signals considered by search engines in their ranking algorithms. Metrics like time spent on site pages per session and social sharing all contribute to a satisfying user experience that search engines reward with higher rankings.
By now, I'm sure you're already convinced and eager to find a WordPress contest plugin to install on your website so you can start creating competitions for your users! Hold on just a moment. Before diving into this adventure headfirst, there are a few factors you should consider.
It's important not to choose any WordPress competition plugin without taking into account key factors beyond the generic advantages. You need robust SEO features that align with the needs of your website. So let's learn more about them!
Key Features to Look for in a Competition Plugin#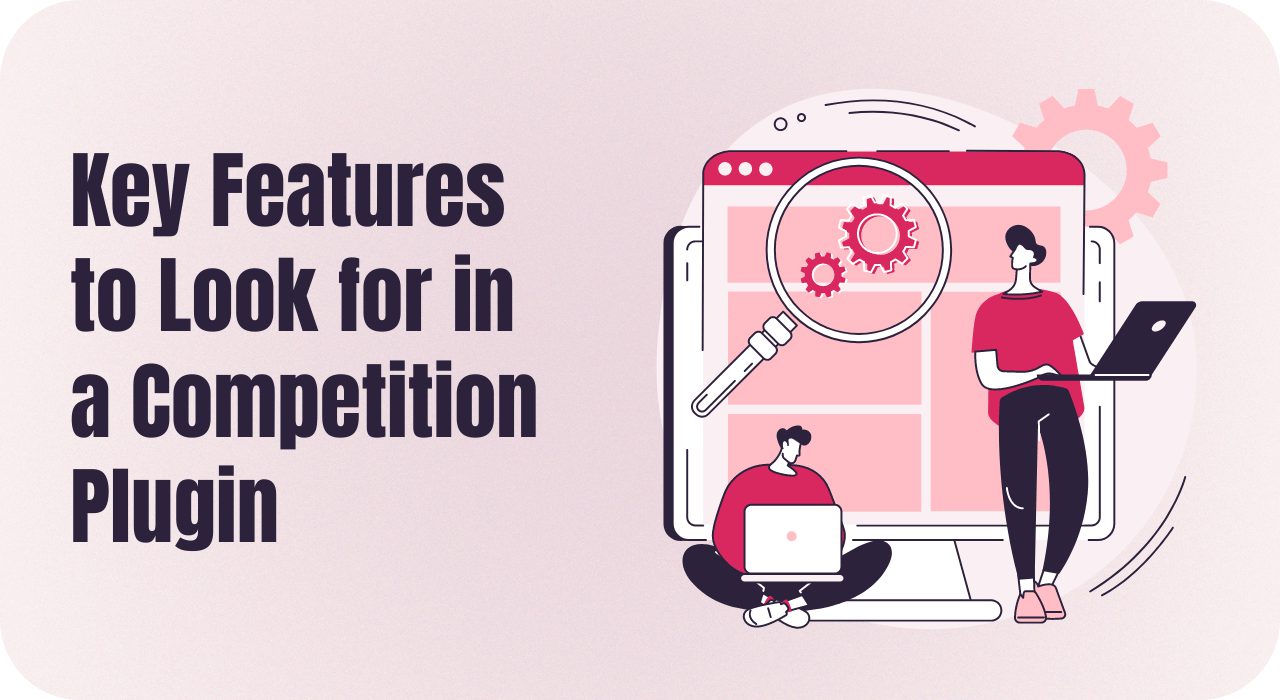 When choosing a competition plugin for your WordPress website, consider the following key features:
Crawlable Links for Improved Discoverability: Ensure the wordpress competition plugin you're using provides links that are crawlable to enhance visibility in search results.
Compressed and Minified CSS & JS Files: A good contest plugin automates compression and minification of CSS and JavaScript files leading to faster page load times.
Sitemap Integration: Boost contest visibility with proper inclusion in your sitemap.xml.
Structured Data Implementation: it is important that the plugin you're using to create competition on your website has structured data integration to ensure that your content will attract attention on the search results.
SEO Plugin Compatibility: Choose an online contest maker that works with popular WordPress SEO plugins.
Cross-Platform Compatibility: Enjoy optimal performance on Android, iOS, and Windows Phone.
Real-Time Customizer : A good competition plugin would allow you to easily and instantly customize contest appearance using the familiar WordPress customizer.
I bet you're wondering if after all the information I gave you I can recommend a good wordpress plugin for contests and competitions to you, well you guessed it! Keep reading to discover it..
Introducing TotalContest, The Ultimate Competition Plugin for WordPress#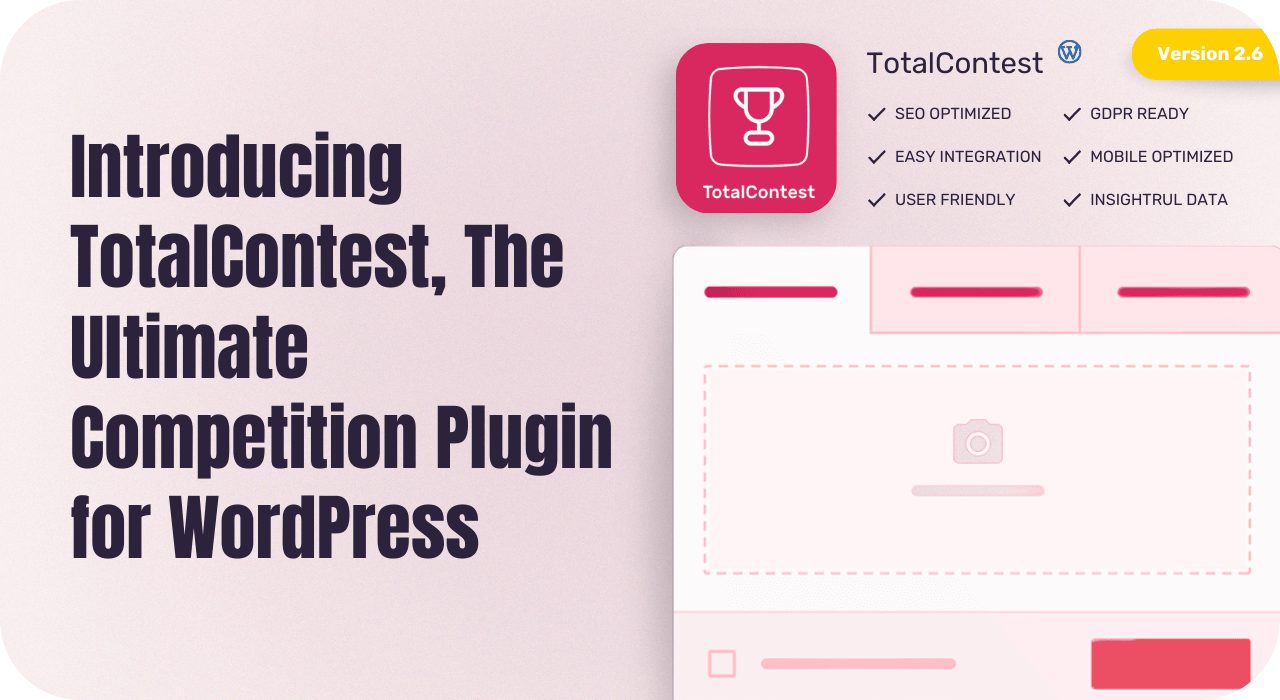 TotalContest is a Contest WordPress plugin that allows you to effortlessly create captivating contests and exciting competitions on your website. With its array of features you can optimize your website's performance and boost your SEO success.
Let's discover together some of its key Features for Performance:
Enhanced Search Engine Visibility: TotalContest integrates SEO features that boost contest discoverability and implement structured data effectively.
Engaging Mobile Experience: TotalContest ensures viewing contests on all devices maximizing user engagement across the board.
Customizable Design: Personalize the appearance of your contests to match your websites aesthetics using the real time customizer feature.
Easy Contest Creation: TotalContest offers a friendly user interface with drag & drop functionality, making it effortless to create online contests.
Endless Possibilities: You can create contest types with unlimited choices, customizable voting access and frequency settings.
Valuable Data Collection: TotalContest allows you to gather insights through custom fields and effectively manage contest requests and entries.
Secure & Reliable Performance: With updates and exceptional performance under varying loads TotalContest prioritizes website security.
Developer Friendly Features: Developers can extend TotalContests functionality using the codebase and WordPress hooks system.
Now let's dive into the news, about how TotalContest impacts your websites On Page SEO.You can easily download the version of TotalContest directly from your WordPress dashboard or just click here to access it and start creating contests on your website immediately. If you're interested in getting more features feel free to upgrade to either the Pro or Business versions whenever you like!
What kind of impact can TotalContest have on your websites On Page SEO?#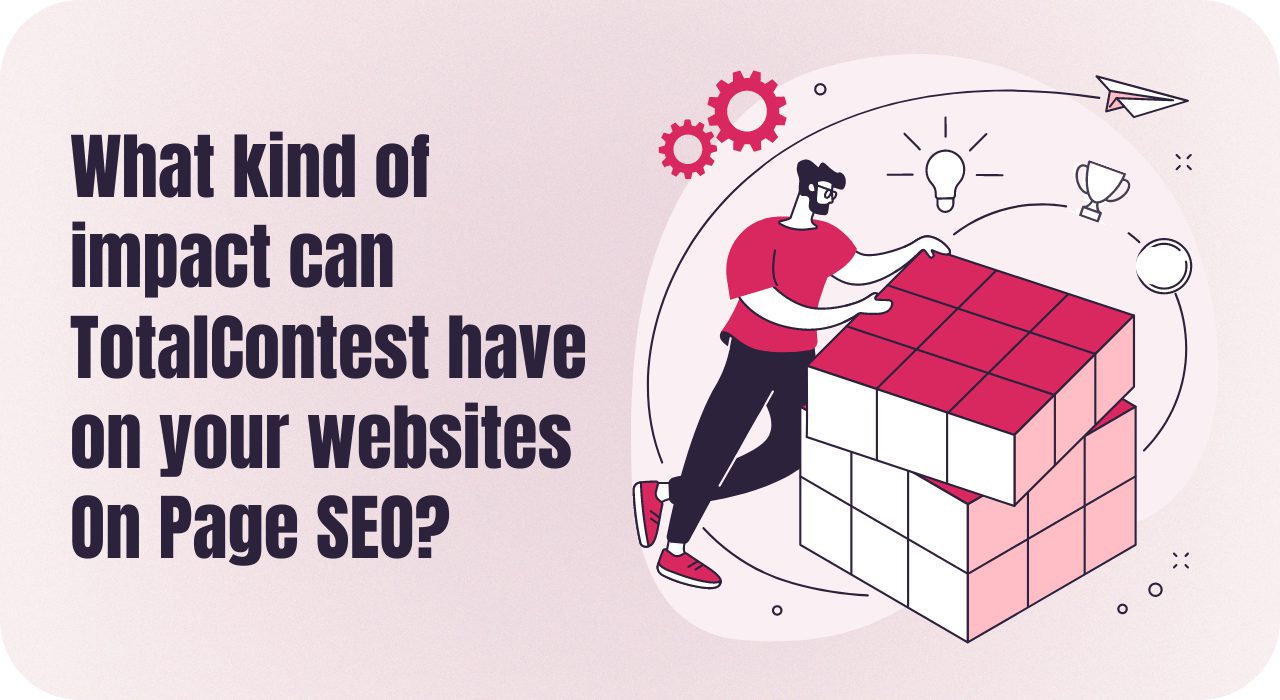 TotalContests interactive contests not only capture the attention of your audience they also contribute to improving your websites SEO efforts. By providing an engaging user experience visitors are more likely to spend more time on your website resulting in lower bounce rates. This positive user experience sends a signal to search engines that your website offers relevant content leading to better search engine rankings for your target audience.
Additionally TotalContest offers SEO features, like integrating sitemaps and implementing data structure ensuring that your contests receive visibility in search results. As you gain attention and participants through content, search engines take note of the increased engagement from users and push up the ranking positions of your website, for the relevant audience.
Installing TotalContest on Your WordPress Website: A Quick and Easy Guide#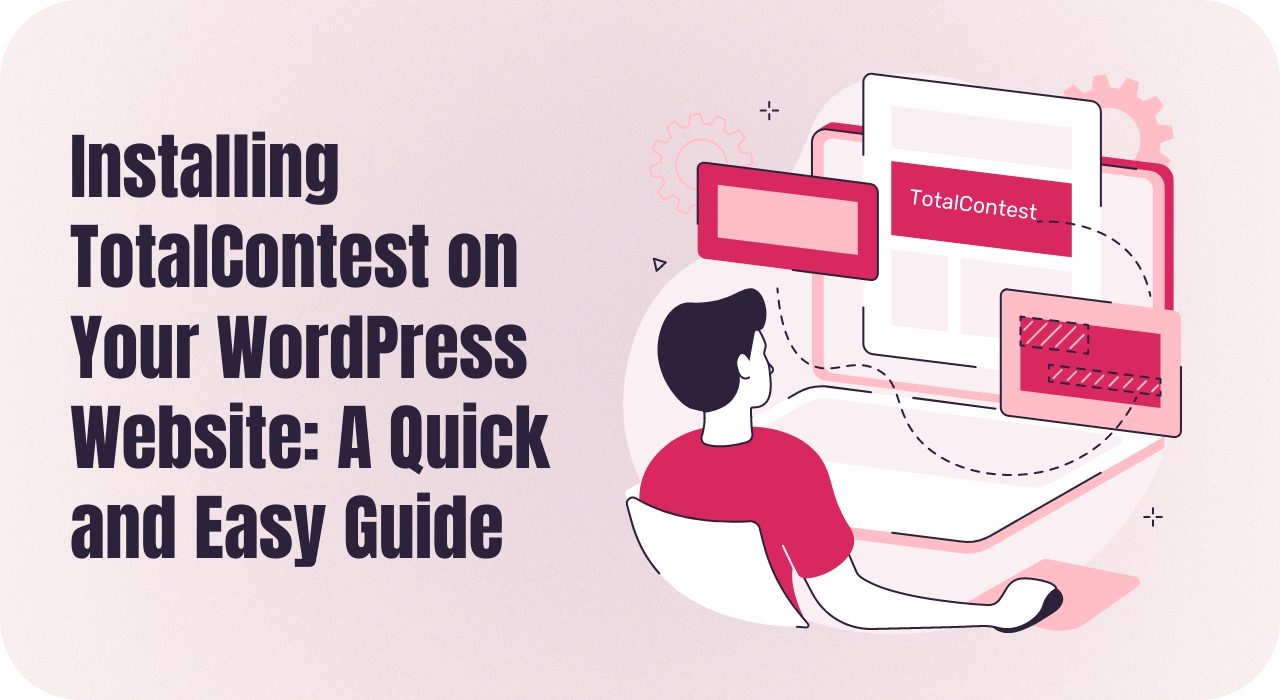 Adding captivating contests to your WordPress website is a piece of cake, with TotalContest. Just follow these steps to install TotalContest and unlock the world of engaging competitions:
Log in to your WordPress admin dashboard using your credentials.
Go to the left hand sidebar of your dashboard. Click on "Plugins" > "Add New."
Look for the "Upload Plugin" button, at the top of the "Add Plugins" page. Give it a click.
Select the totalcontest.zip file from your computer by clicking on "Choose File". Finding the location where you saved it.
Initiate the installation process by clicking on "Install after you have chosen the totalcontest.zip file.
Voila! You've successfully installed TotalContest on your WordPress website. If you come across any issues, rest assured that our knowledge base is readily available to guide you through every aspect of TotalContest functionality. We have a variety of step by step tutorials and guides to help you smoothly start your journey at your pace. If you need any assistance during the installation or activation process please don't hesitate to reach out to us. We are here to provide the support you require.
Now if you're excited about adding content experiences on your website such as competitions and contests it's important to have some ideas in mind. You might be curious about the possibilities, right! That's completely understandable! Don't worry though because TotalContest has got you covered. In the section we will dive into the capabilities of TotalContest and how it can significantly boost user engagement on your website!
Unleashing the Potential of TotalContest: Enhancing User Engagement#
TotalContest provides a range of captivating showcases that website owners can utilize to captivate their audience and foster increased user engagement, let's check some of them together:
1. Photo Contest: Host enticing photo contests that inspire user participation and showcase images.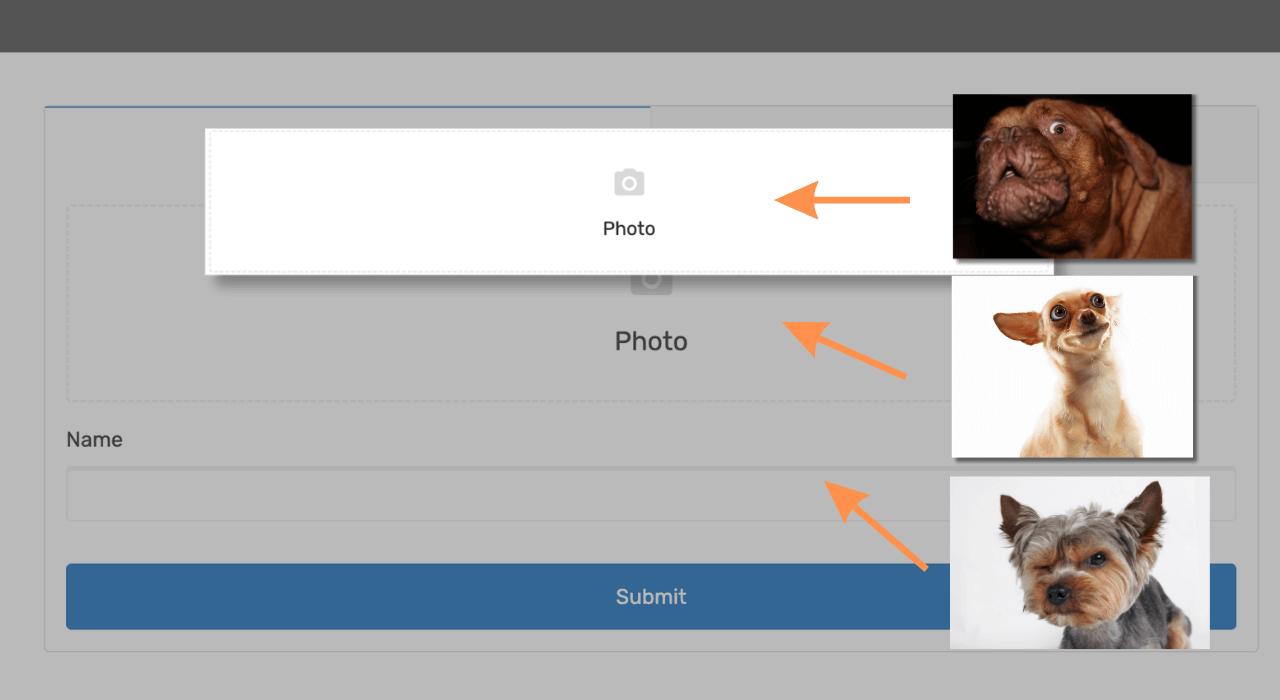 2. Video Contest: Organize user generated video contests that encourage community engagement and nurture creativity.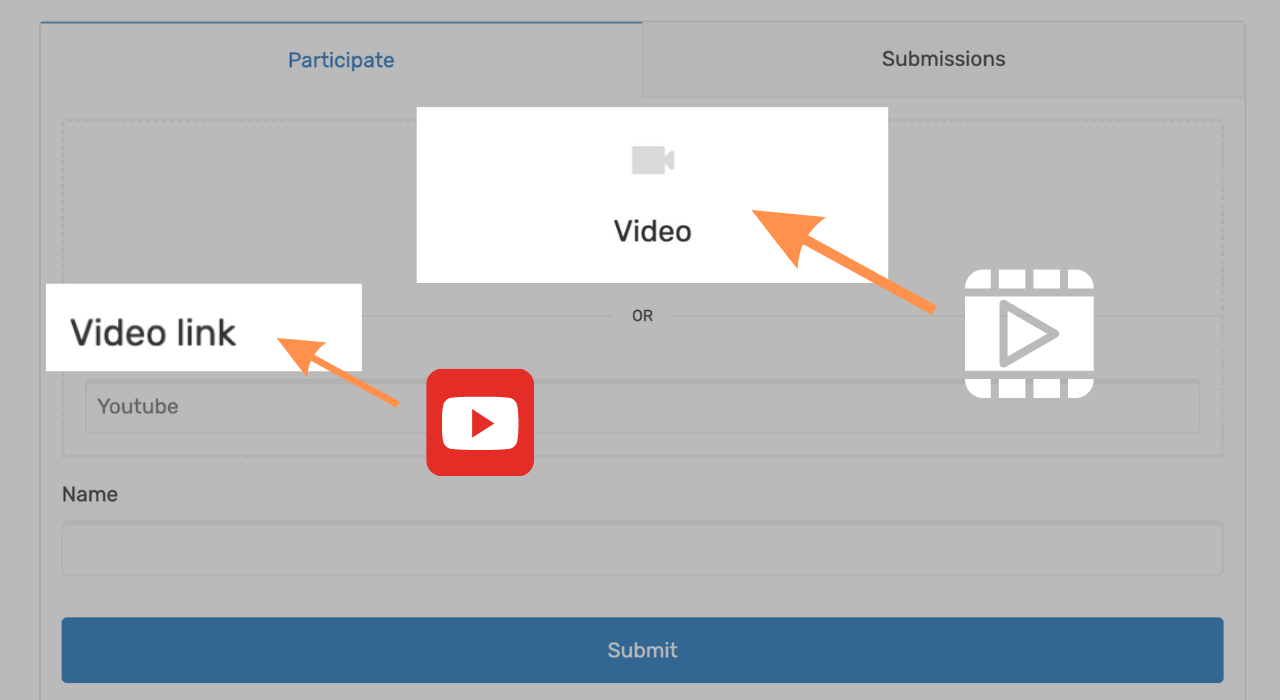 3. Writing Contest: Stimulate creativity and interaction, among visitors to your website through writing contests.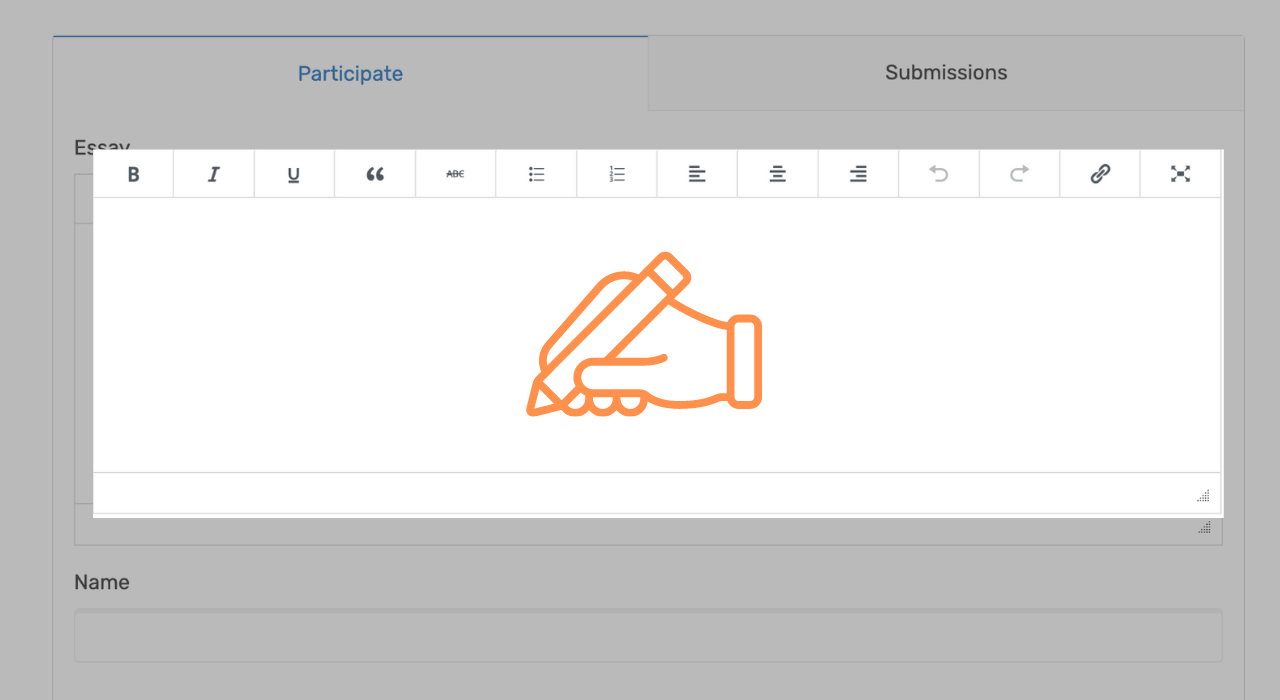 4. Giveaway Contest: Conduct contests to promote products, services or celebrate milestones.
5. CrowdSourcing Design Contest: Host design contests to involve users in the process and keep them coming for more.
6. Caption Contest: Arrange caption contests to inject humor and interactivity into your website experience.
7. Encouraging Culinary Enthusiasts with Recipe Contest: Organize recipe contests to inspire enthusiasts in sharing their recipes.
However the possibilities of hosting contests and competitions on your website are boundless. Allow your imagination to soar, as you'll discover a world brimming with opportunities.. If you're craving for inspiration our demos gallery is readily available to assist you. Explore the showcases and witness how TotalContest can bring your ideas to life.
Speaking of demonstrations I would love to share an achievement, from one of our valued clients. They have utilized TotalContest as a contest tool for content resulting in growth for their business and a significant boost to their marketing endeavors. Discover the details of their journey, in the section!
Photosoup - Engaging Photographers and Boosting Community Success with TotalContest#
Photosoup is a UK-based photography community that provides photographers with a platform to share their work, learn from each other, and connect with other photographers. The website has a large and active community of over 100,000 members.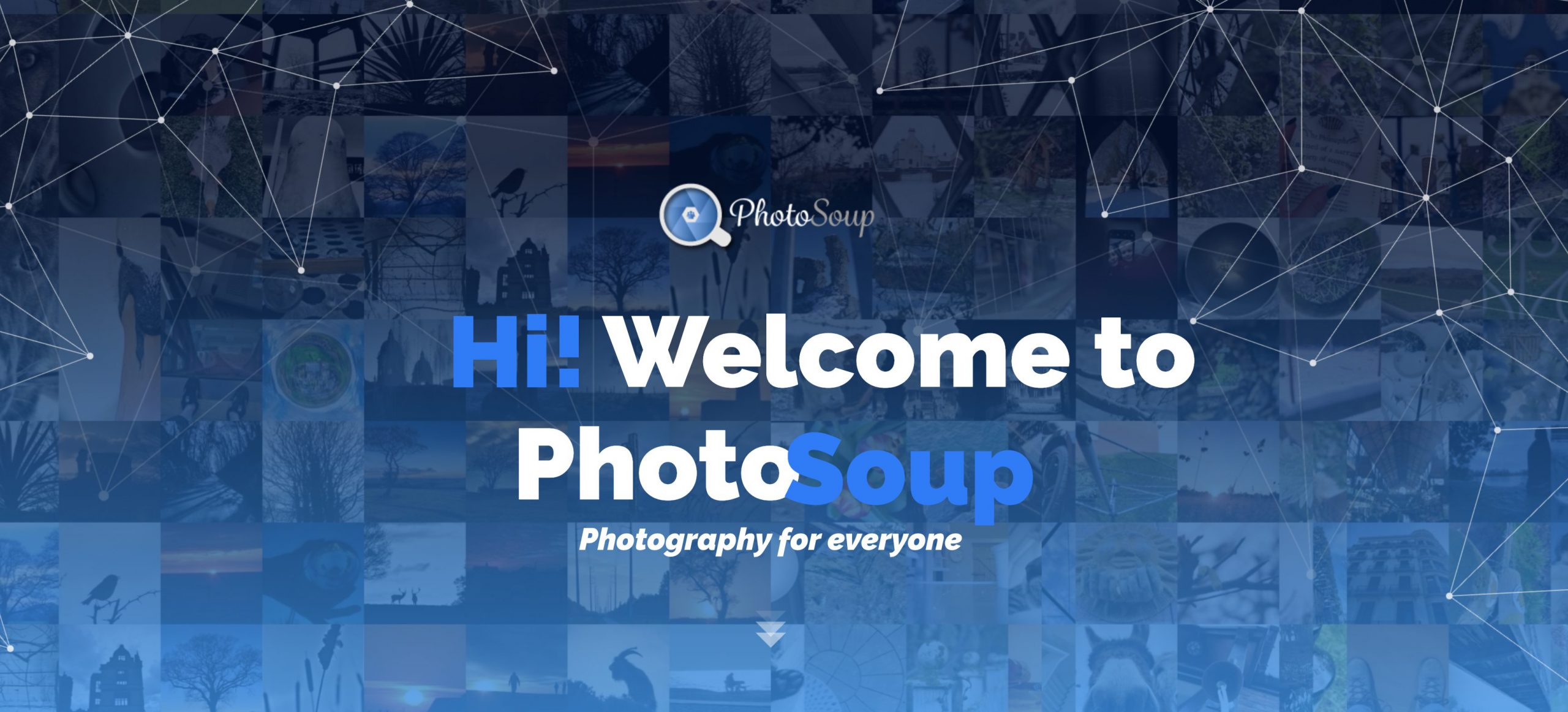 In order to engage and grow their community, Photosoup decided to use the Totalcontest WordPress plugin to create engaging competitions for photographers.
Photosoup has used Totalcontest to create a number of successful competitions, including:
The Photo of the Month Contest: This monthly contest challenges photographers to submit their best photos, with the winner receiving a cash prize and a feature on the Photosoup website.
The Landscape Photography Challenge: This challenge invites photographers to submit their best landscape photos, with the winner receiving a selection of photography gear.
The Street Photography Challenge: This challenge encourages photographers to capture the energy and excitement of street life, with the winner receiving a trip to a photography workshop.
These competitions have been a great way for Photosoup to engage their community and showcase the talent of their members. It has also helped to attract new members to the website, and have resulted in a significant increase in traffic.
Common Errors to Avoid When Using a Competition Plugin#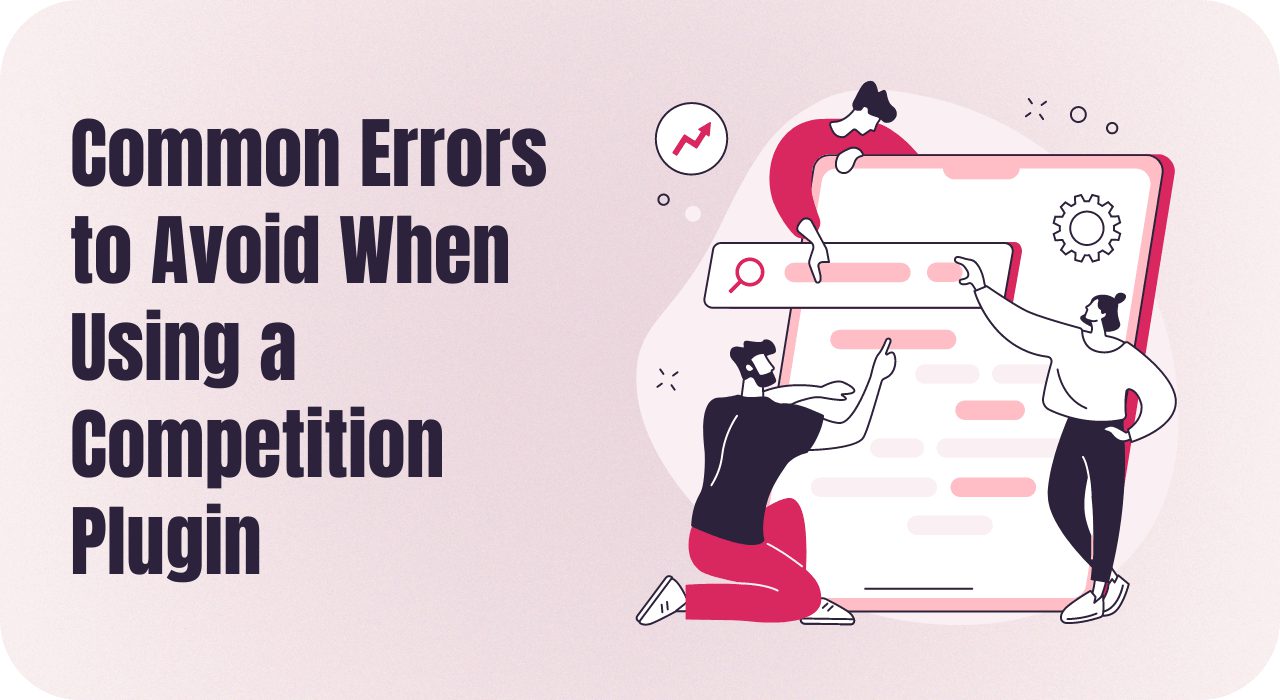 While competition plugins often offer great advantages there are mistakes that website owners should steer clear of when using them:
Making Contests Overly Complex:
Keep contests straightforward and user friendly. Avoid imposing entry requirements or intricate voting mechanisms that might discourage participation.
Neglecting Mobile Optimization:
Ensure that your contests are optimized for devices to cater to users who access your website through smartphones and tablets.
Disregarding SEO Integration:
Leverage the SEO features of your competition plugin to enhance the visibility of your contests, in search results. By the way, TotalContest seamlessly integrates with WordPress SEO plugins like Yoast allowing you to easily optimize your contests and competitions for rankings.
Failing to Promote Contests:
Don't solely rely on reach. Promote your contests through media, newsletters and other marketing channels in order to attract participants.
For instance consider launching an email campaign inviting all your newsletter subscribers to take part in the competition, on your website.
Lack of Clear Rules and Guidelines:
Clearly establish the rules, guidelines and eligibility criteria for your contests in order to avoid confusion and disputes.
P.S. TotalContest assists you in defining rules and guidelines for your contest ensuring eligibility and clarity.
Forget about data collection:
Take advantage of the competition plugins' data collection features to gather information about the participants' demographics and preferences. Trust me, you will need this data later on.
Elevate your WordPress website's performance to heights.#
Finally, This article has come to its end, and you know what that means? Your own journey in creating online competitions and contests on your website can start now, and you're fully armed for it! With TotalContest at your fingertips you have a tool that can actively engage your audience, reduce bounce rates and enhance the overall performance of your website. Like the success story of Photosoup you too can create captivating experiences that drive user engagement and unlock the true potential of your website.
So there's no need to hesitate any longer! We're genuinely excited to see the wonderful contests and competitions you'll conceive and of course, we'll be here on every step of the way to provide support and assistance.