Email Capture
Extension for TotalPoll
---
Description
Are you looking to grow your email list? This extension helps you capture emails and synchronize them with services like MailChimp.
How to use
Install and activate the extension from the TotalPoll > Extensions page.
Under the Options tab, open the Email Capture tab.
Enable email capture.
Select services that you want to synchronize the email to (MailChimp for example) and introduce the settings.
If you want to exclude a poll, open the poll editor and check the "Exclude poll from email capturing" checkbox under Settings > Email Capture tab.
Notes
Currently, only MailChimp is supported but we're working to bring new services to the table, please feel free to send us your feedback.
You add a consent checkbox and customize the label from Options > Email Capture page.
Synchronization errors/failures are added to the log.
Options Overview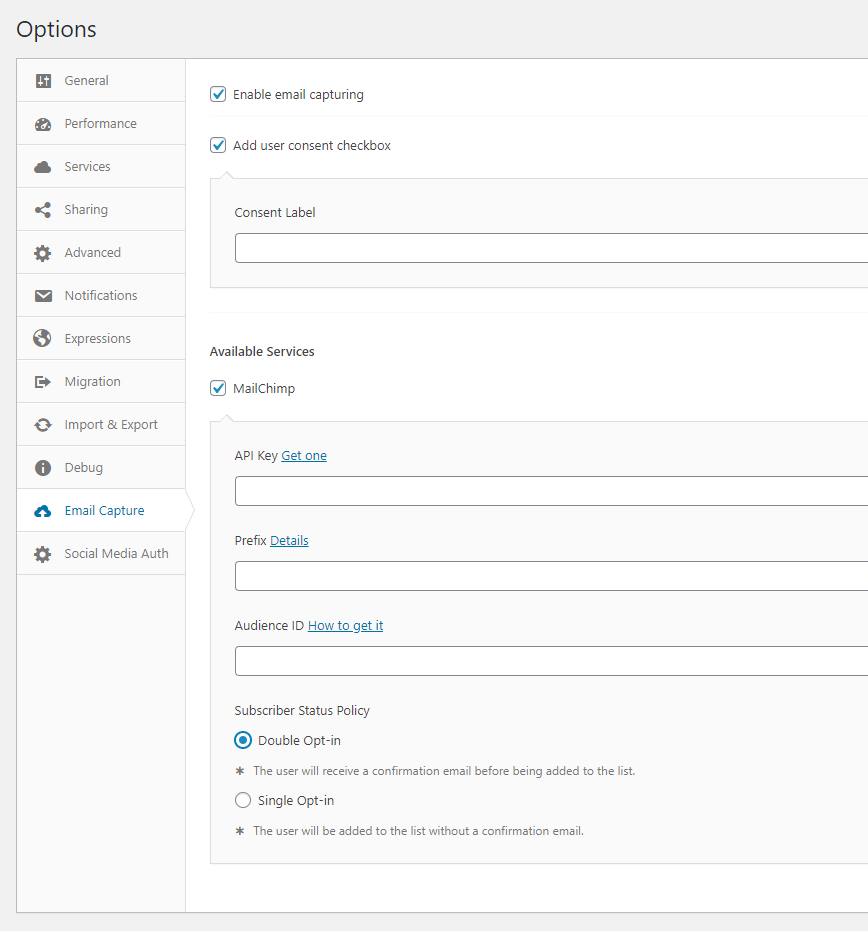 languages
---
English
Requirements
---
TotalPoll 4.0