Reveal Results by Email
Extension for TotalPoll
---
Description
Are you looking to grow your email list? This extension will ask for the voter's email in order to reveal the results.
How to use
Install and activate the extension from the TotalPoll > Extensions page.
If you want to exclude a poll from this behavior, head to TotalPoll > Polls > Poll Editor > Settings > Reveal results and check "Reveal results without asking for voter's email.".
You can also customize the message from the settings page.
Notes
The behavior is applied to all polls by default. You can exclude some by following the instructions above.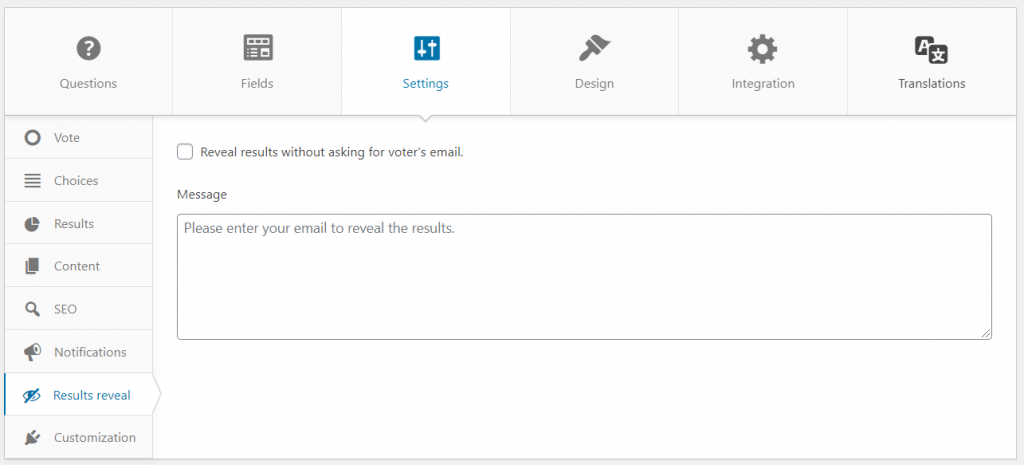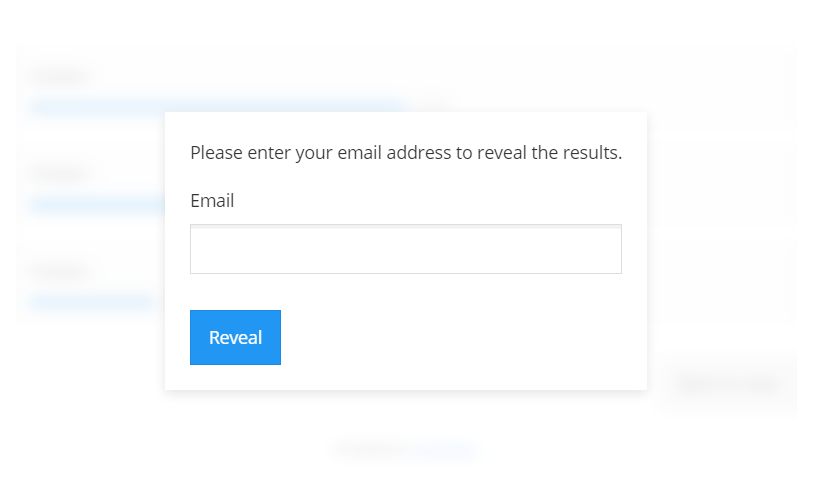 languages
---
English
Requirements
---
TotalPoll 4.0