WooCommerce Integration
Extension for TotalPoll
---
Description
Are you interested in knowing more about your audience and their post-purchase experience? This extension integrates seamlessly with the WooCommerce WordPress plugin to enables you to collect post-purchase data through polls.
Settings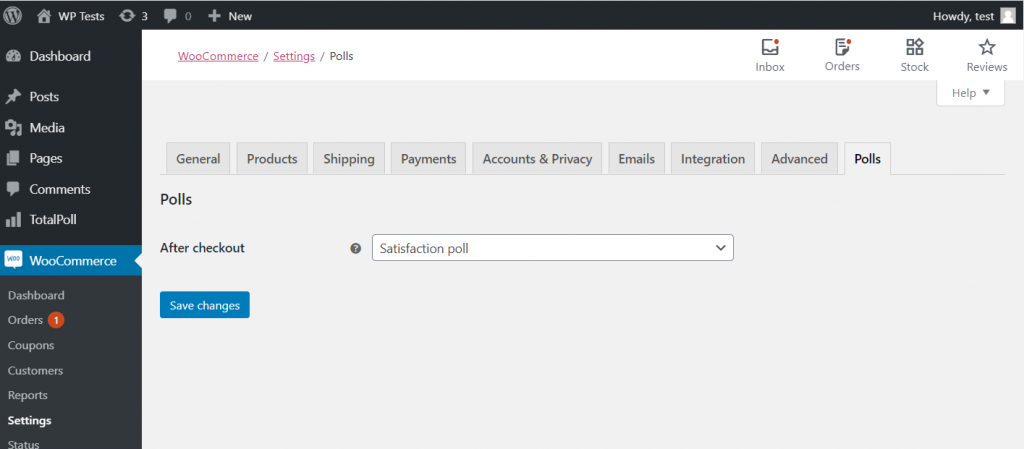 Post-Checkout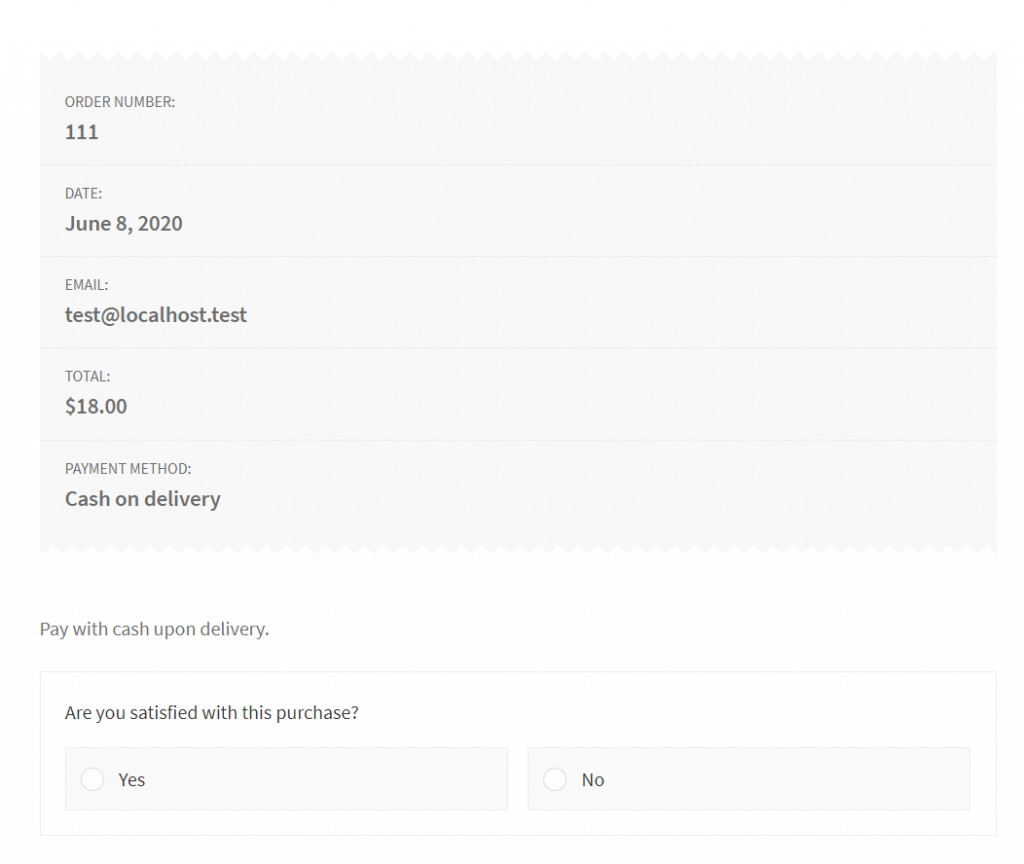 How to use
Install and activate the extension from the TotalPoll > Extensions page.
Create a poll.
Under the WooCommerce Settings page, open the Polls tab.
Choose the poll you would like to display after the checkout.
Notes
Results button is hidden by default.
It's recommended to enable one-click behavior under Design > Advanced > Behaviors tab.
Logs browser support Order ID column, just enable it then you'll be able to see every vote request and its order.
Changelog
Version 1.0.1

2020-06-08
INFO

Results button is hidden by default.

INFO

Collect Order ID in log entries.

ADD

Add WooCommerce Order ID column to logs.
plugins
---
WooCommerce
languages
---
English
Requirements
---
TotalPoll 4.0